Posted January 10, 2013
We are SO excited about this trend!  Pantone has named Emerald THE color of the year for 2013!  We are sure that last year's Tangerine Tango is green with envy, because the viva bella team is now in love with all things emerald!  😉 We can't wait to use splashes of this gorgeous hue in our 2013 event designs.  We've started collecting enviable emerald images on our pin board!  Take a look!
Emerald is perfect for the earthy organic bride, the all-out glam bride, AND everyone in between!  We can only imagine how our clients might want to incorporate this trend into their wedding day.  Perhaps, sexy green heels, an absolutely stunning vintage engagement ring, or how about a green cake?  Truly unique!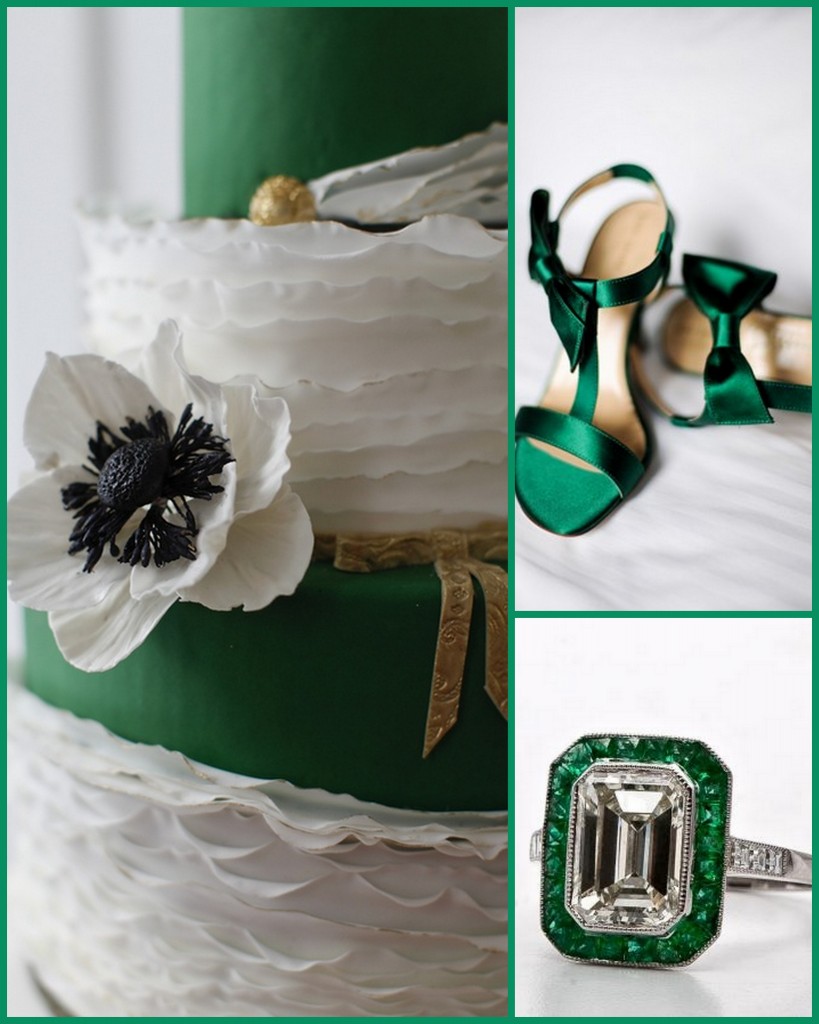 As you know, color trends start on the runway. Check out these green goddesses from Elie Saab's 2012 ready-to-wear show…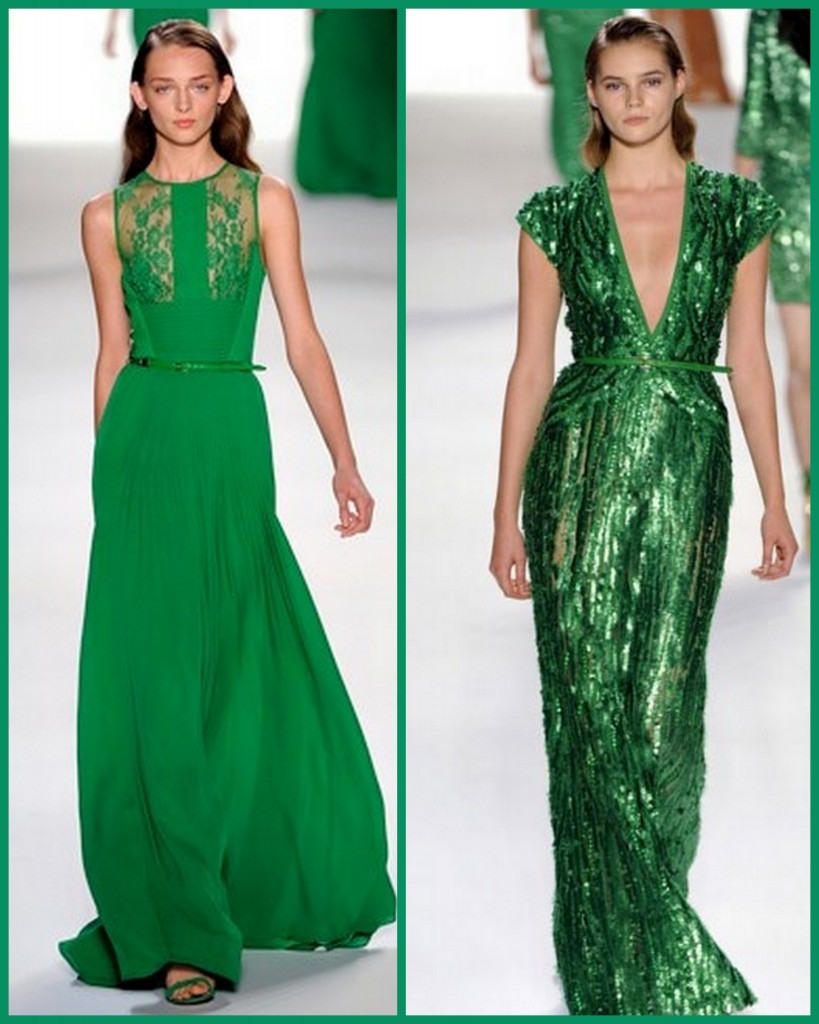 So, how do we (the non-runway strutting world) incorporate emerald into our every day look?  Simple: a cute J. Crew sweater, Kate Spade earrings, Michael Kors handbag.  Styling with emerald is definitely a case of "a little goes a long way".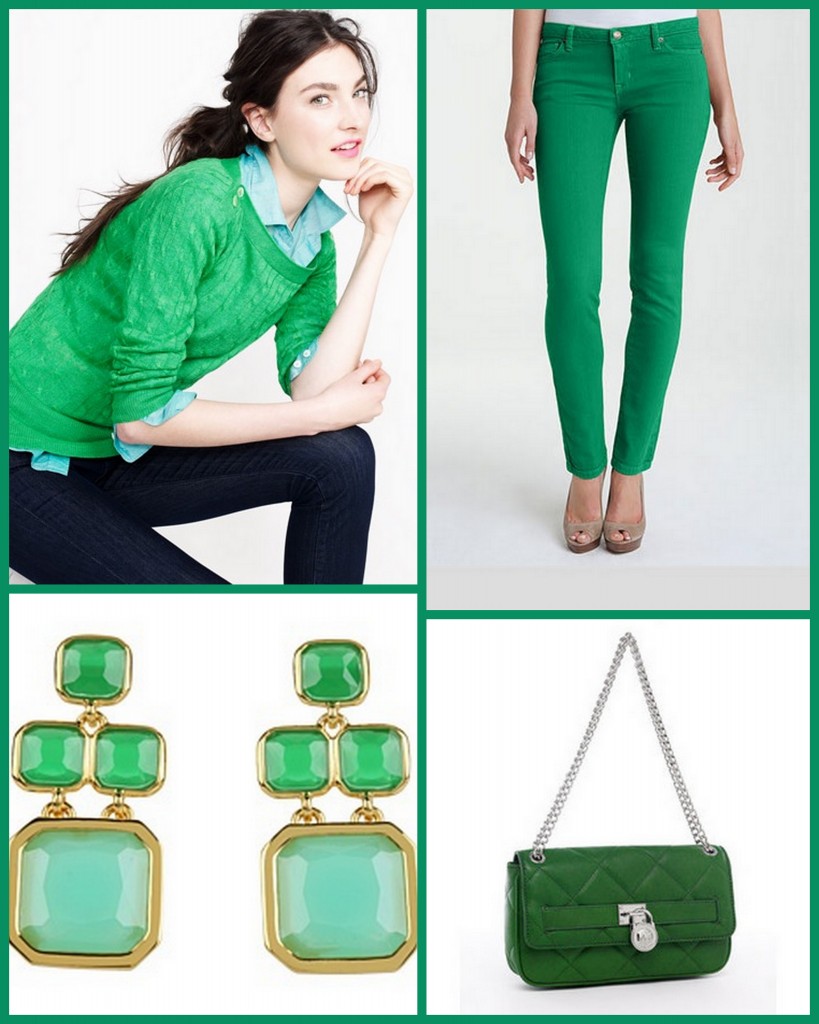 AND…I'm tempted to run out a get some of this Essie nail polish right now!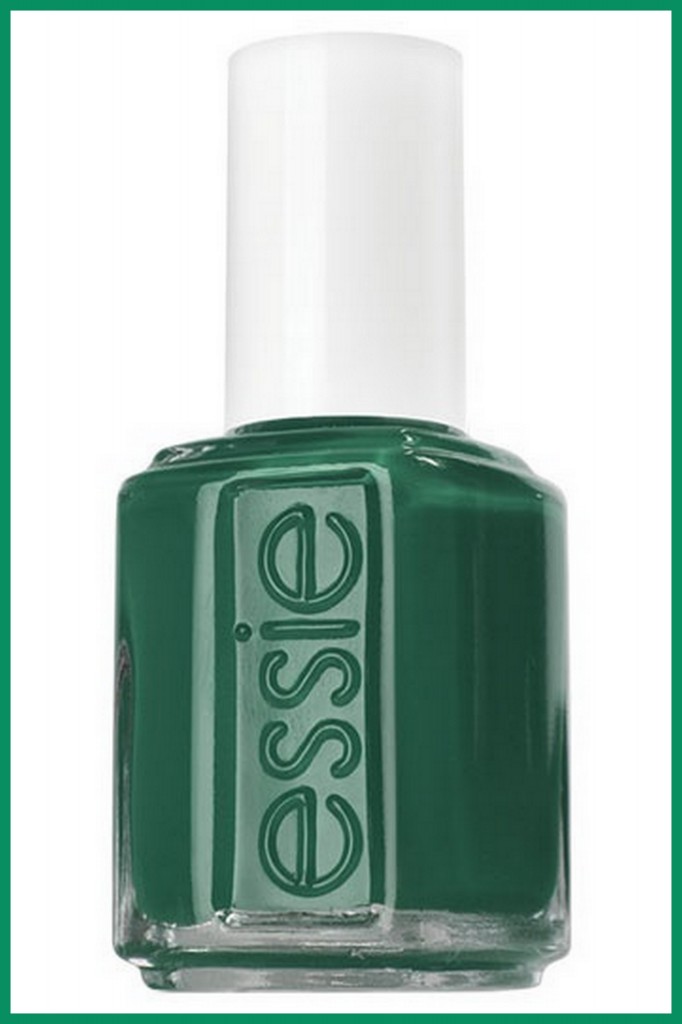 We also believe this trend will certainly be spilling over into home fashions in a big way.  Hmmm, I wonder if my husband would notice if I painted a wall green?  Maybe I should just hunt for a few throw pillows…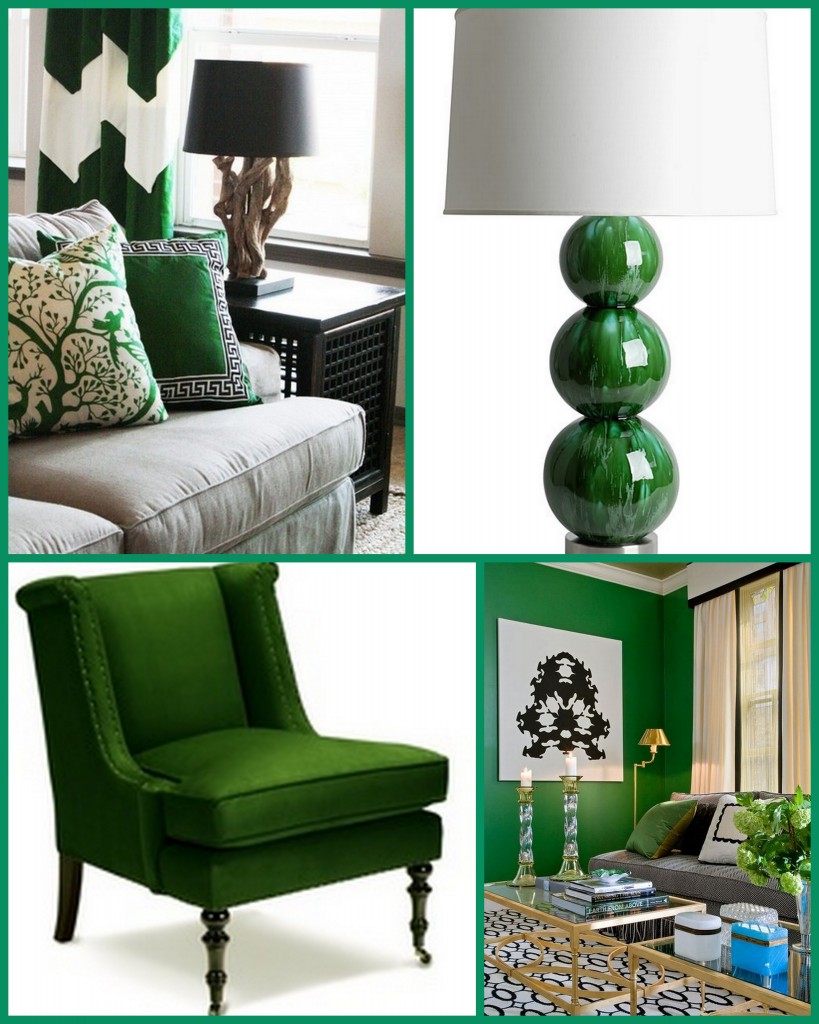 Tell us what you think!  Will you be going green this year?  Don't miss our pin board for even more emerald inspiration!
Images via Pinterest