Posted December 13, 2013
There's one word to describe Melissa's vision for her husband's 50th birthday party: EPIC.
When Melissa secretly contacted us to plan Mark's party, we were thrilled! Our team has a longstanding relationship their family that started 6 years ago at their wedding, and has grown through corporate events, baby showers, birthday parties and graduation celebrations. At this point, WE feel like a part of the family! 🙂
Melissa pictured a black tie surprise birthday party with a James Bond Skyfall theme. The twist? Do it in New York City. Even better, get 50 members of their family and closest friends to NYC without Mark suspecting a thing. The result: total success.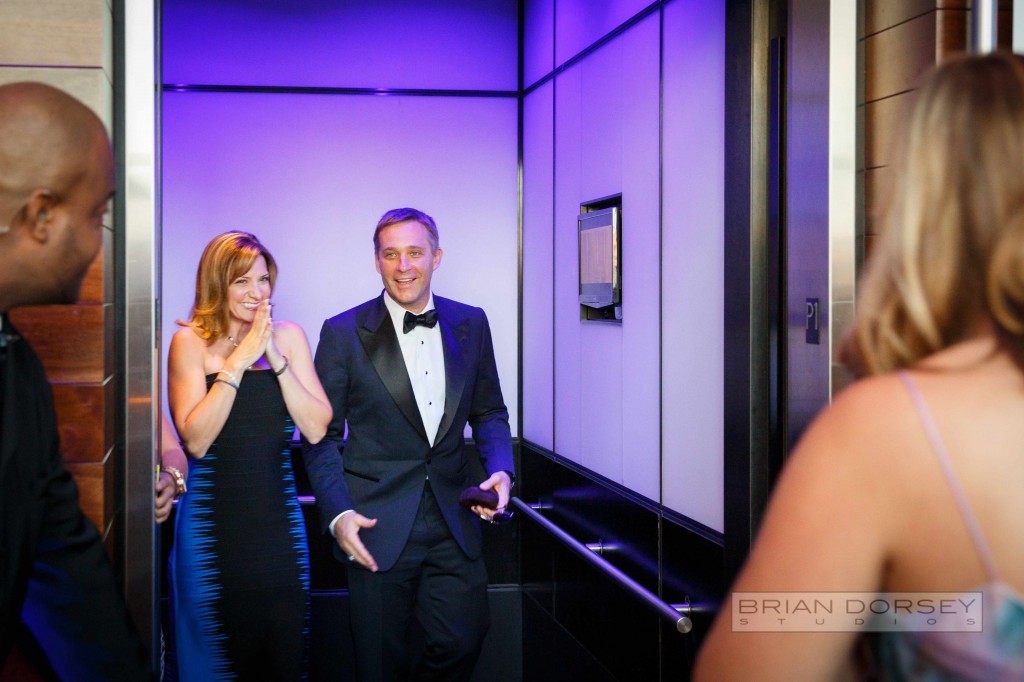 Above, the elevator doors opened and Mark's look of surprise says it all!
We chose the Gansevoort Park Avenue Hotel Penthouse level event space as the location and revealed the party in stages.
Guests mingled at a cocktail hour as they waited for Mark and Melissa's arrival.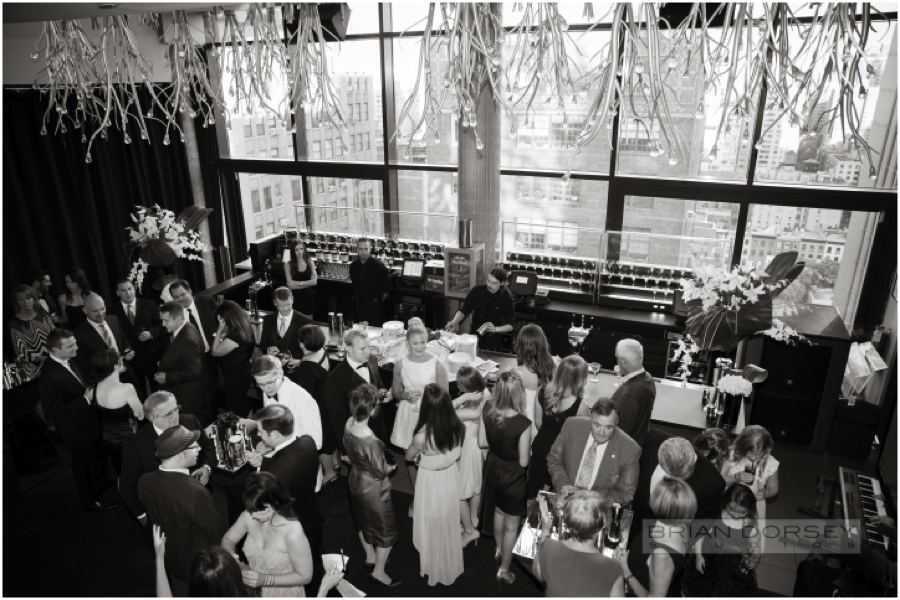 Details honoring Mark (like these napkins with his quotes), with a Bond twist appeared throughout cocktail hour: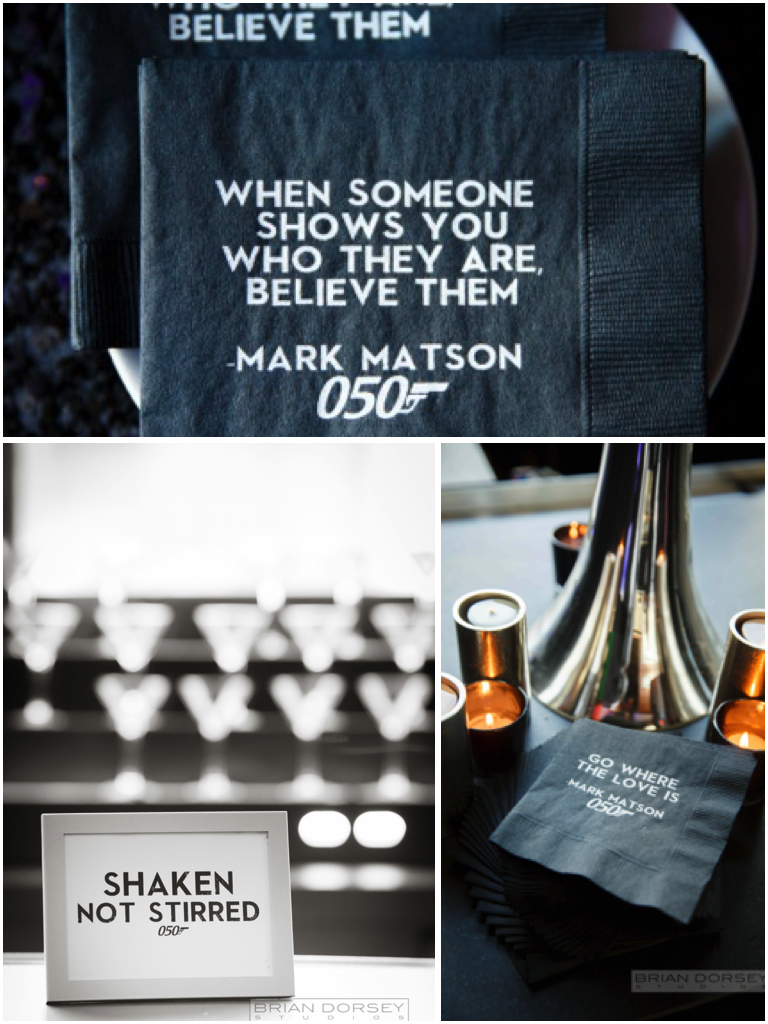 Guests enjoyed the custom photo booth and we did, too!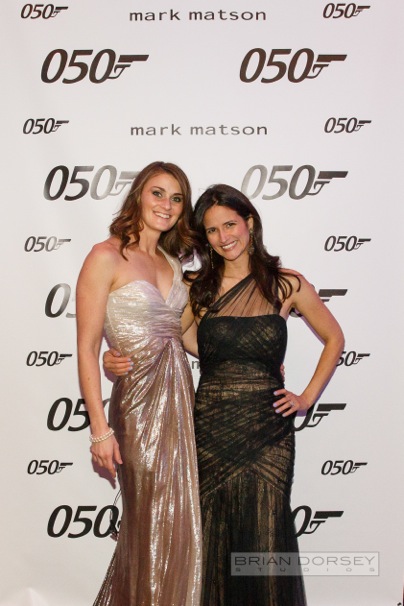 Then – the payoff: Mark and Melissa arrived, and after shock and tears, the fun continued.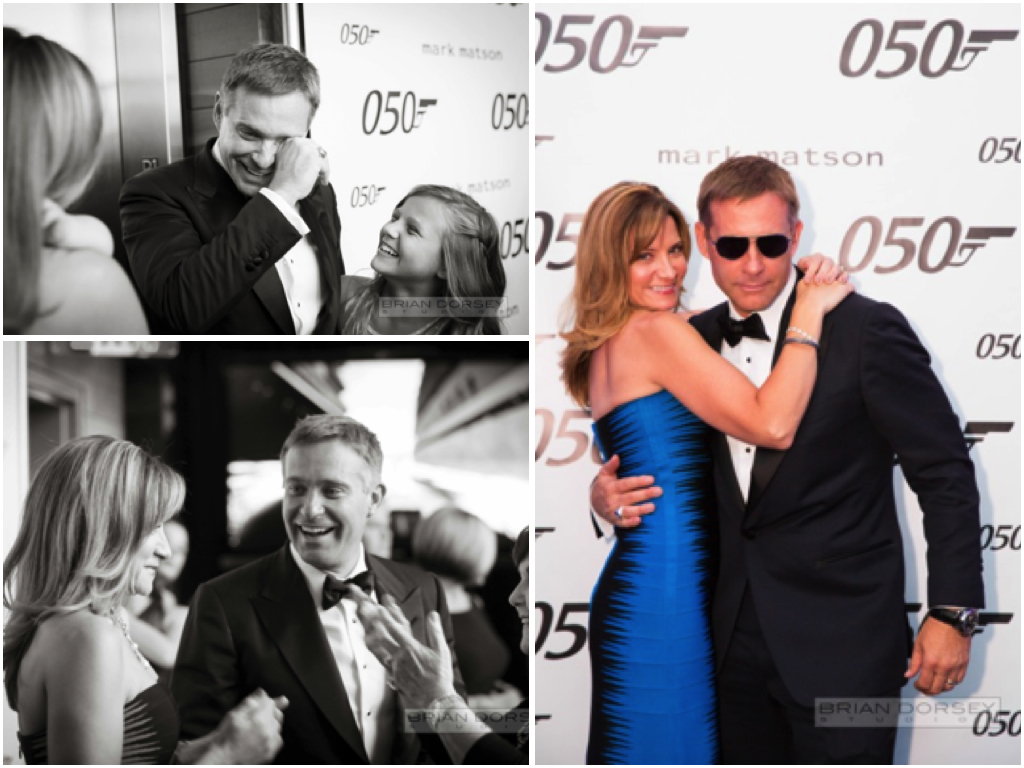 For dinner, we moved into the amazing Red Room, which was stunning with lots of red, gold and shimmer! It was designed to feel a bit Asian to reflect scenes in Skyfall.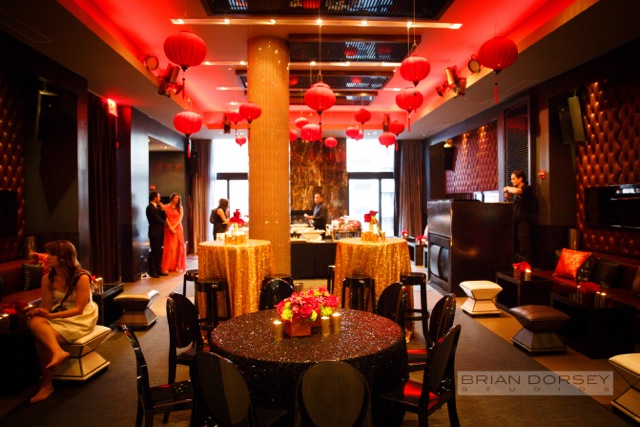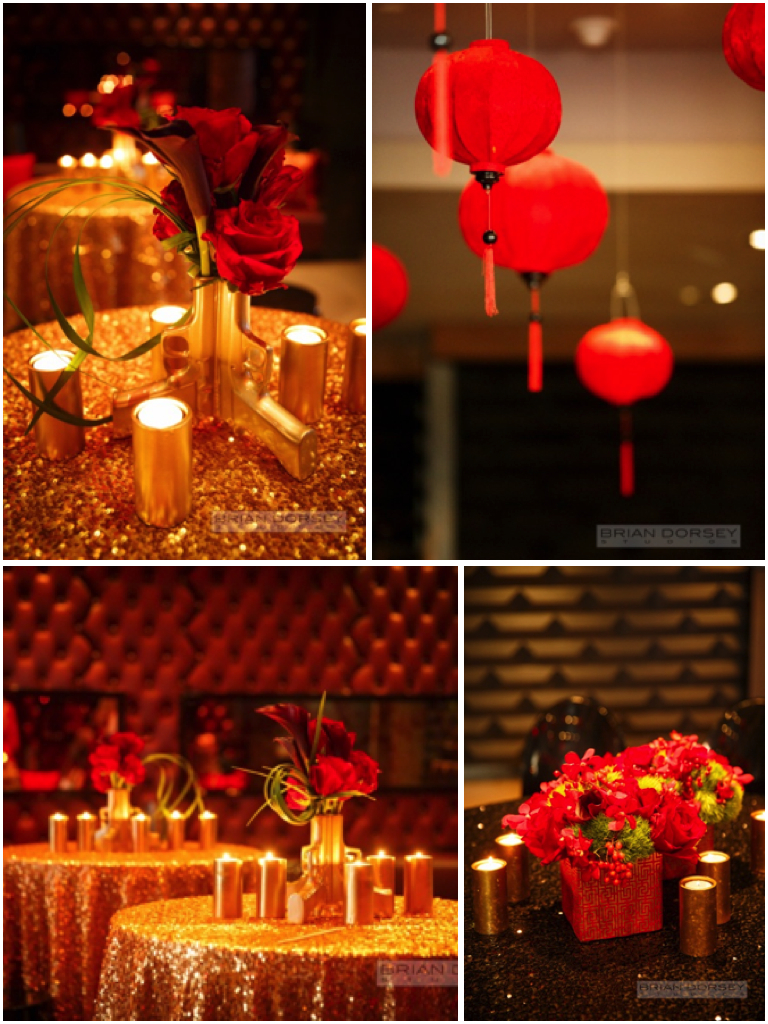 Love those golden gun vases!
The balcony was breathtaking, and it was a beautiful evening, so guests took in the view of NYC.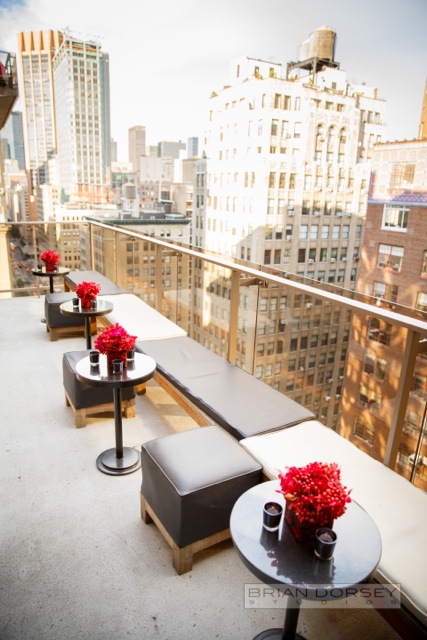 Dinner was meaningful and fun. Mark's family, work teams, and friends shared videos they created for him.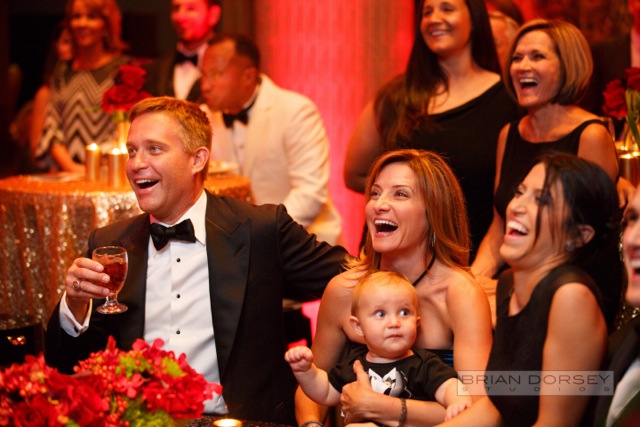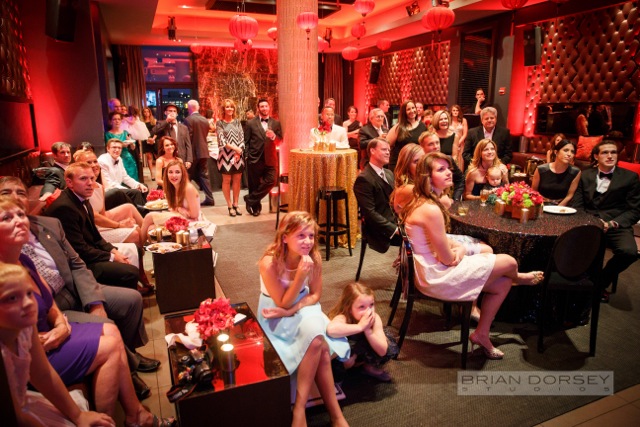 After dinner, Mark had no idea there was more in store. Melissa told Mark she had one final surprise. She led him back through the cocktail hour space to the Park Lounge, where black curtains were pulled back, revealing a dragon's mouth entry to the final phase of the party.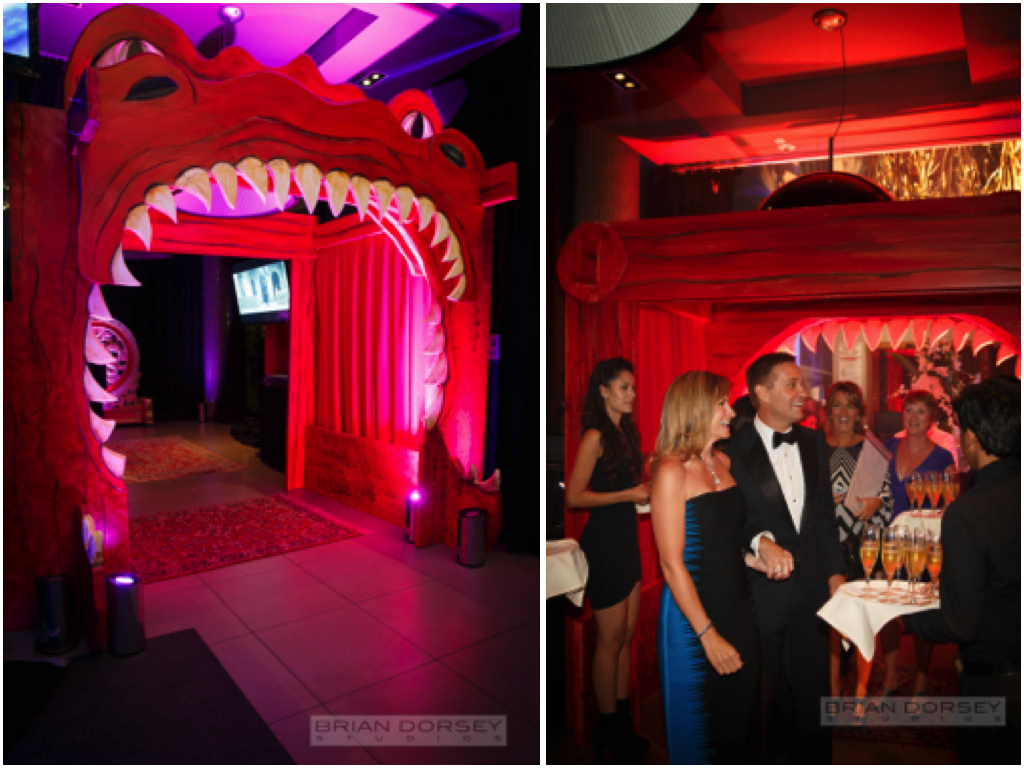 It was a perfect Skyfall moment, like this one from the inspiration scene in the movie.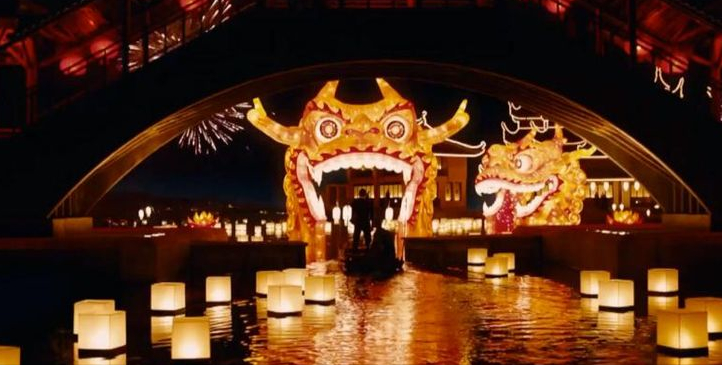 Through the dragon's mouth, a gorgeous after-party was waiting.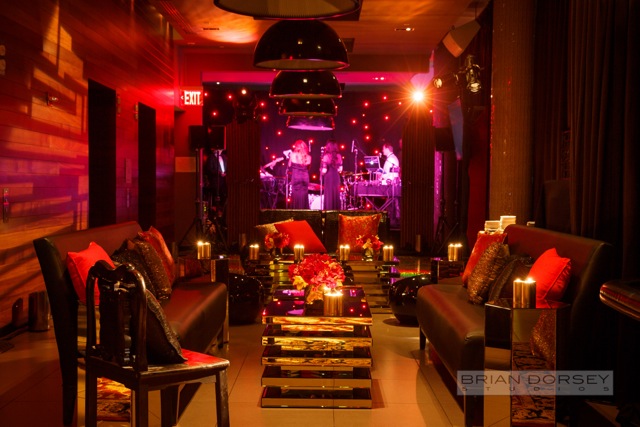 Mark's favorite band, Red Hot Band (that Melissa had us fly in from LA), was singing a killer rendition of the Skyfall theme.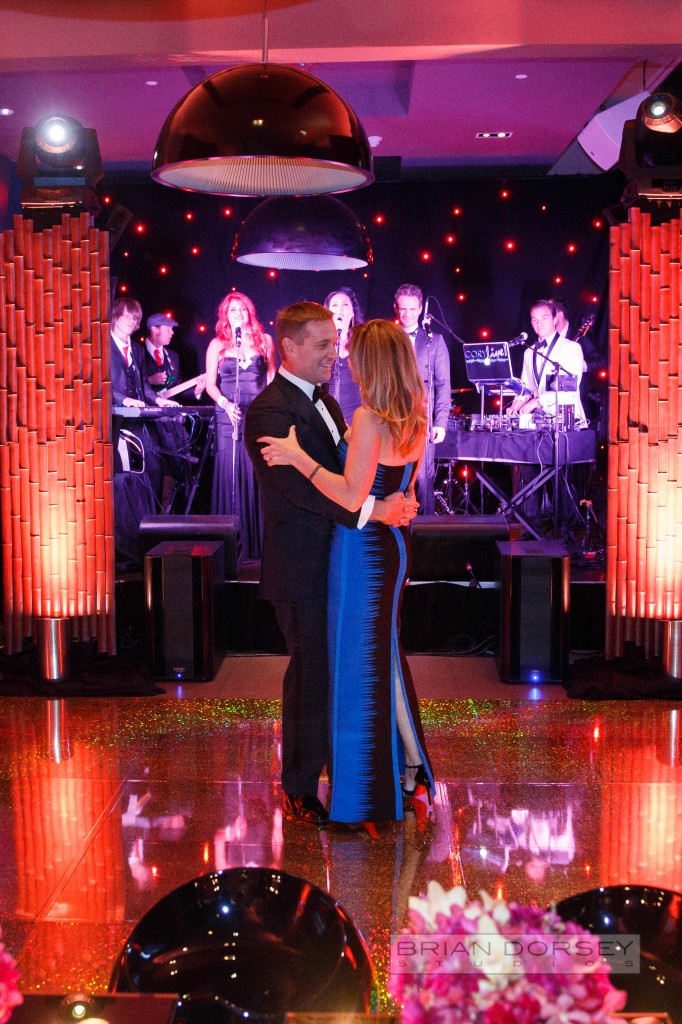 The rest of the evening was filled with touching toasts… (don't you just love the gold glitter dance floor?!)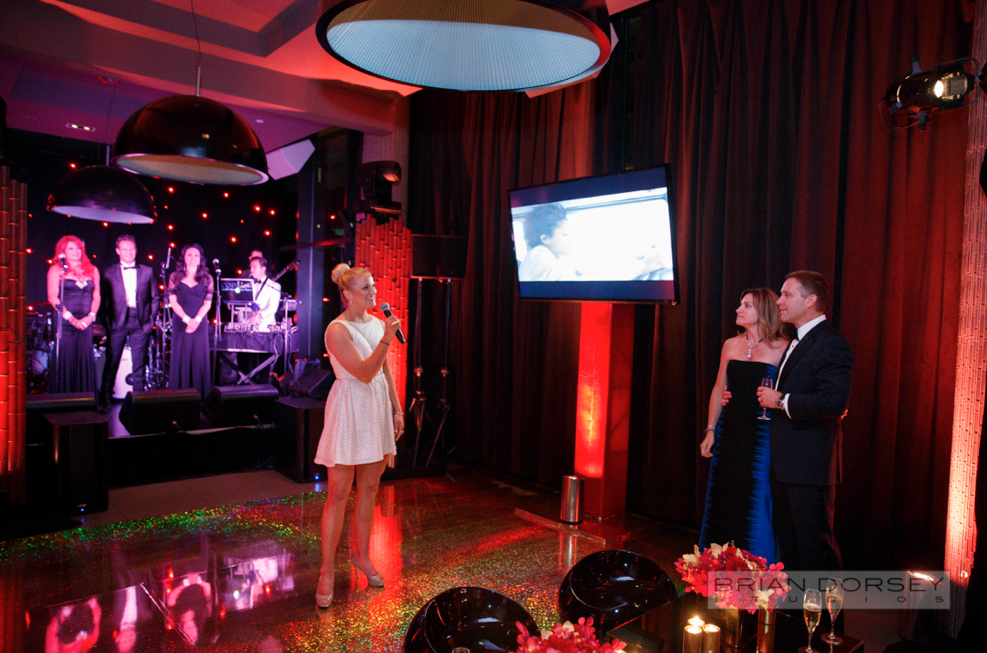 the cutting of a gorgeous cake (from the Cake Boss, of course!) and…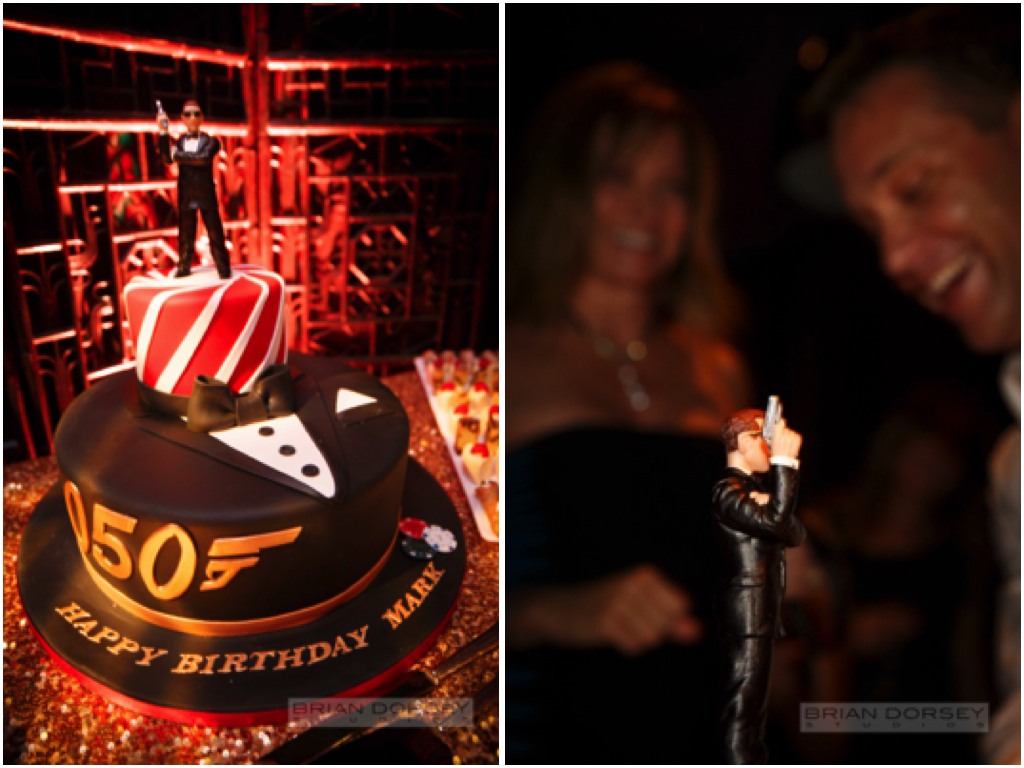 …dancing… lots and lots of dancing.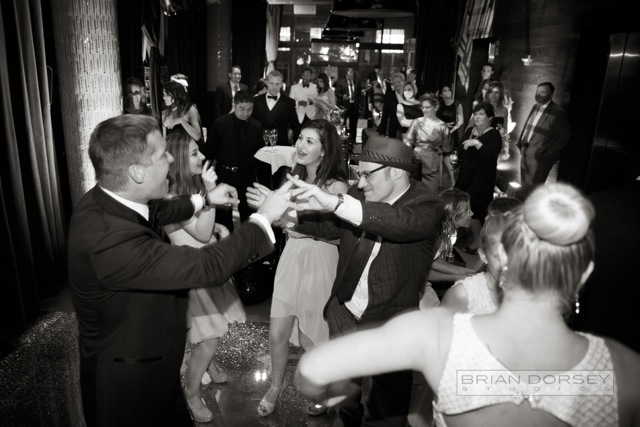 We loved this over-the-top celebration, and we were honored that Melissa trusted us to translate her vision into an unforgettable night.
For me, what made the event truly magical was when Mark said some words of thanks for the night. He shared with his wife and 50 special guests, "In my life, I've always struggled to feel loved. But tonight, I've never felt more loved." Now that's a moment I will always remember – it made me love my job even more.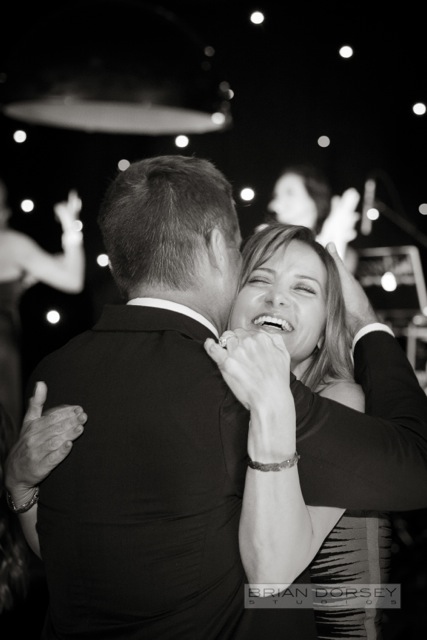 Thanks to our amazing creative partners! Photo credit: Brian Dorsey, Venue: Gansevoort Park Hotel, Design collaboration with Melissa Sullivan & Alia Wilcox/Colin Cowie Celebrations, Rentals: Luxe Event Rentals, Props: Eclectic Encore, Florals: Jenevieve Peralta, Band: Red Hot Band, Games: Great Neck Games, Cake: Carlos Bakery/Cake Boss