Posted December 26, 2016
"Time flies when you're having fun" couldn't have been more true this year! We're having so much fun and time IS flying! It's hard to believe that 2017 is literally right around the corner. We are so ready for the new events and new experiences that await us — but before we get there, we're taking a look back at all of our favorite florals, styles, details, moments and finds of 2016.
First up: favorite florals!
Bold and colorful, soft and dreamy, sweet and whimsical, elegant and undone, sophisticated and glamourous. Each of our weddings this year had a completely different floral design aesthetic allowing our insanely talented floral designers to deliver unique creations that surpassed even our floral design dreams!
Teresa and Jordan's Greenacres wedding was full of bold colors and beautiful ambience. Yellow Canary Flowers created the perfect latin-inspired centerpieces, both modern and fun, using clear acrylic trays, cylindrical glass hurricanes, long taper candles and scattered orange and magenta rose petals. It may have been a bit chilly that May day, but the floral design was beautifully warm and oh-so fiery!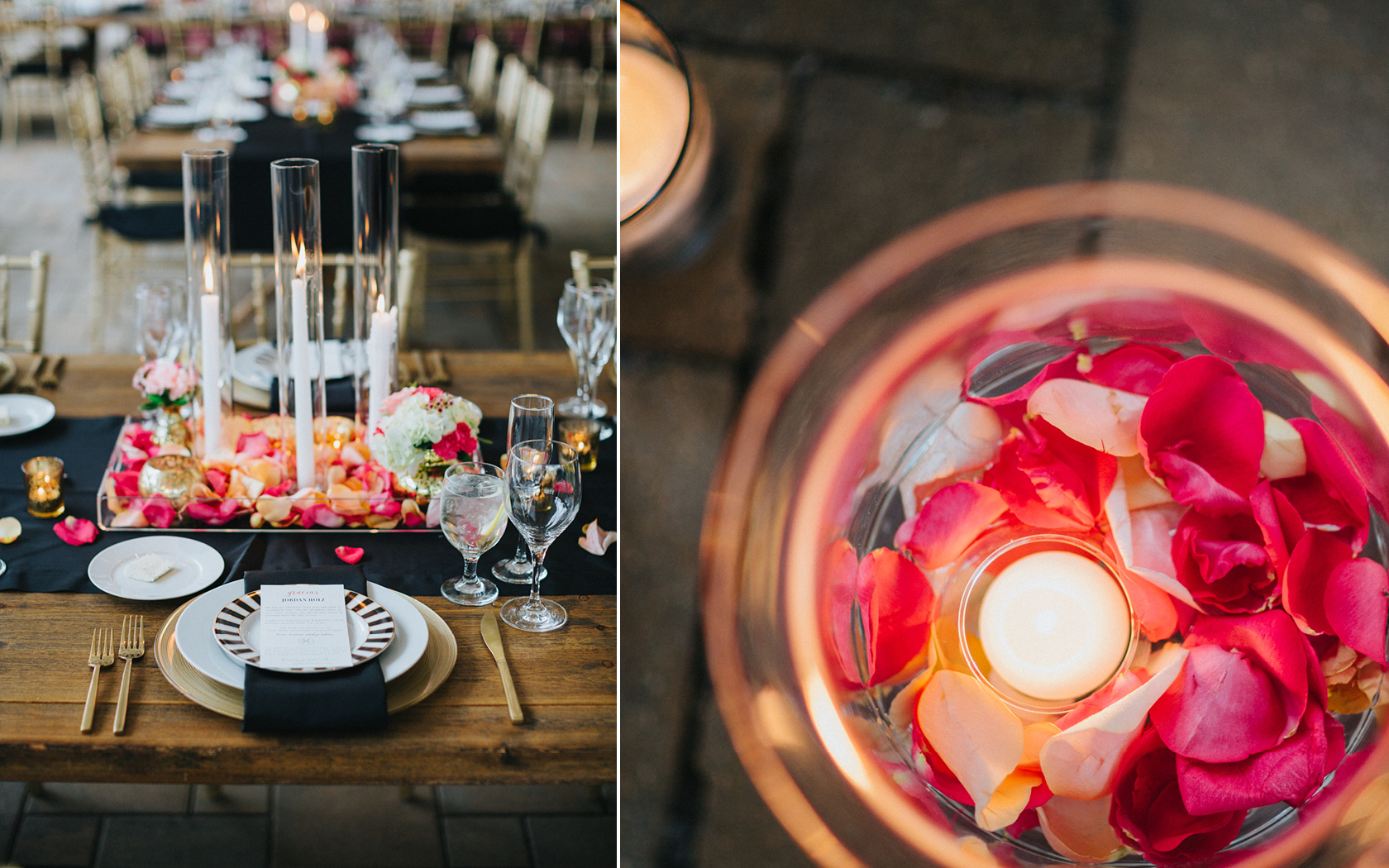 | Photos by: Todd Pellowe |
Our second wedding of the year, also at Greenacres, couldn't have been more different than our first. Opposite of bold and fiery, Logan and Mike's wedding was light, airy, soft and romantic. A hanging floral chandelier, dramatic ivory floral runner, endless amounts of romantic greenery draped from every corner of the tent — the only phrase we can think of to describe these florals is "like a dream!" Robin Wood Flowers, you seriously took our breath away with this one!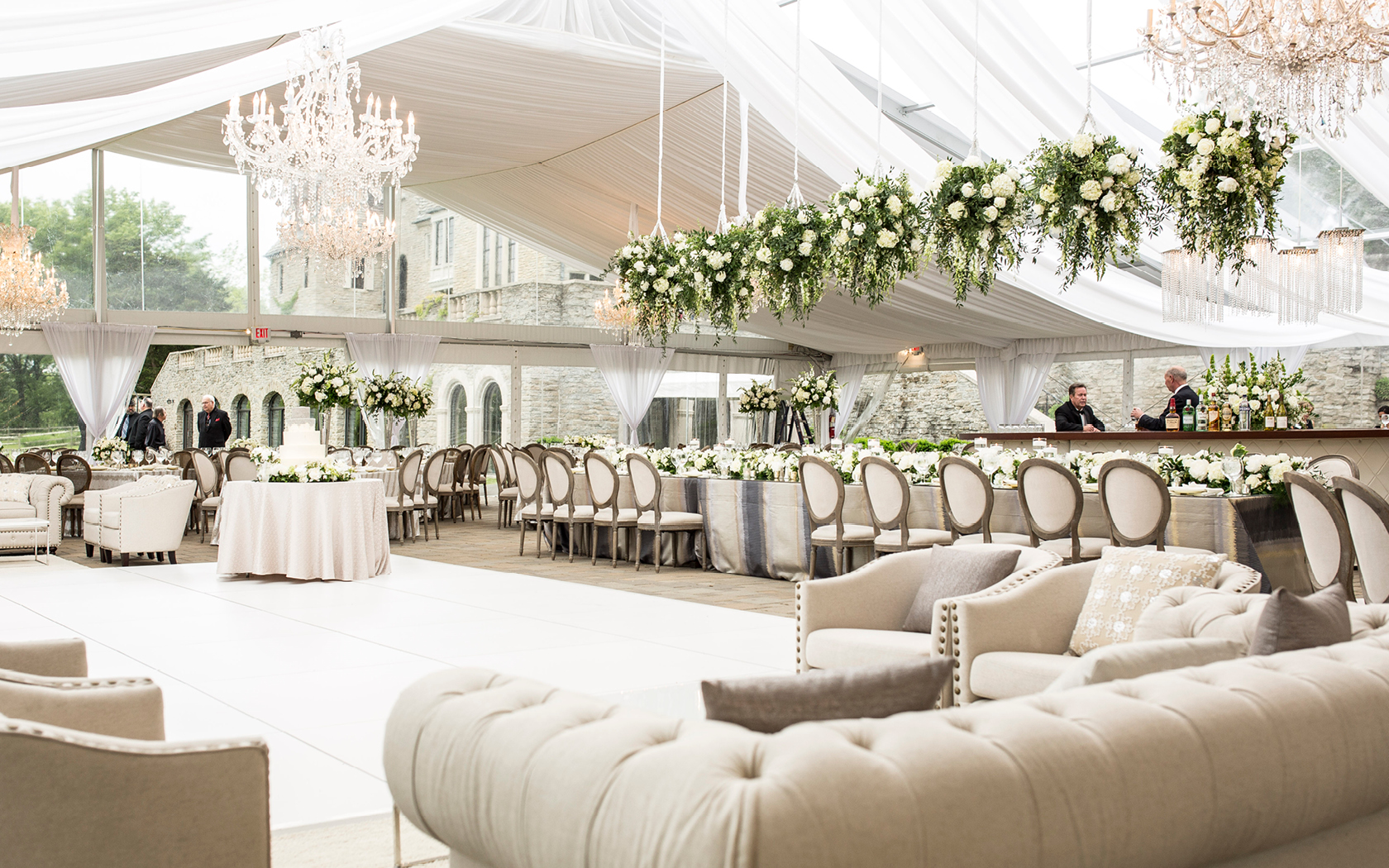 | Photos by: Annette Navarro |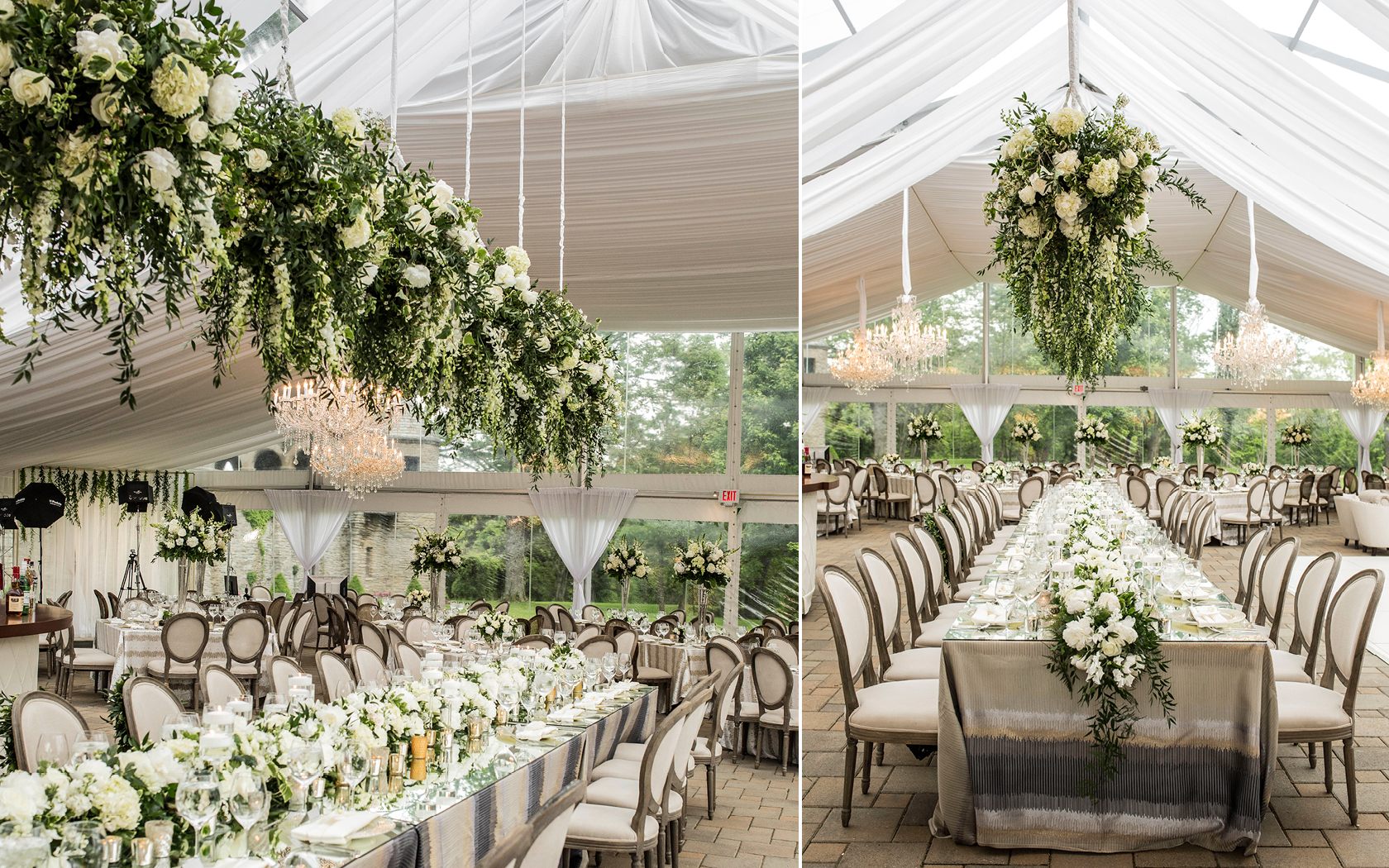 | Photos by: Annette Navarro |
The florals were plentiful and oh-so-wow at Caroline and Shane's sweet, hometown, boho-glam wedding this past June. Yellow Canary Flowers truly brought their A-game to Anderson Pavilion as they attempted (and succeeded) something that had never been done inside this venue: a floral chandelier spanning the full length of the 24 foot head table! Full of textured greens, bright pink roses and strung with whimsical pink and white floral orbs, this work of floral art was one for the 2016 books!
Another little floral element from Caroline and Shane's wedding that we absolutely fell in love with were these cute little gold and glass succulent terrariums scattered within the floral runners at various guest tables. They were THE perfect dainty detail — large or small, we love them all!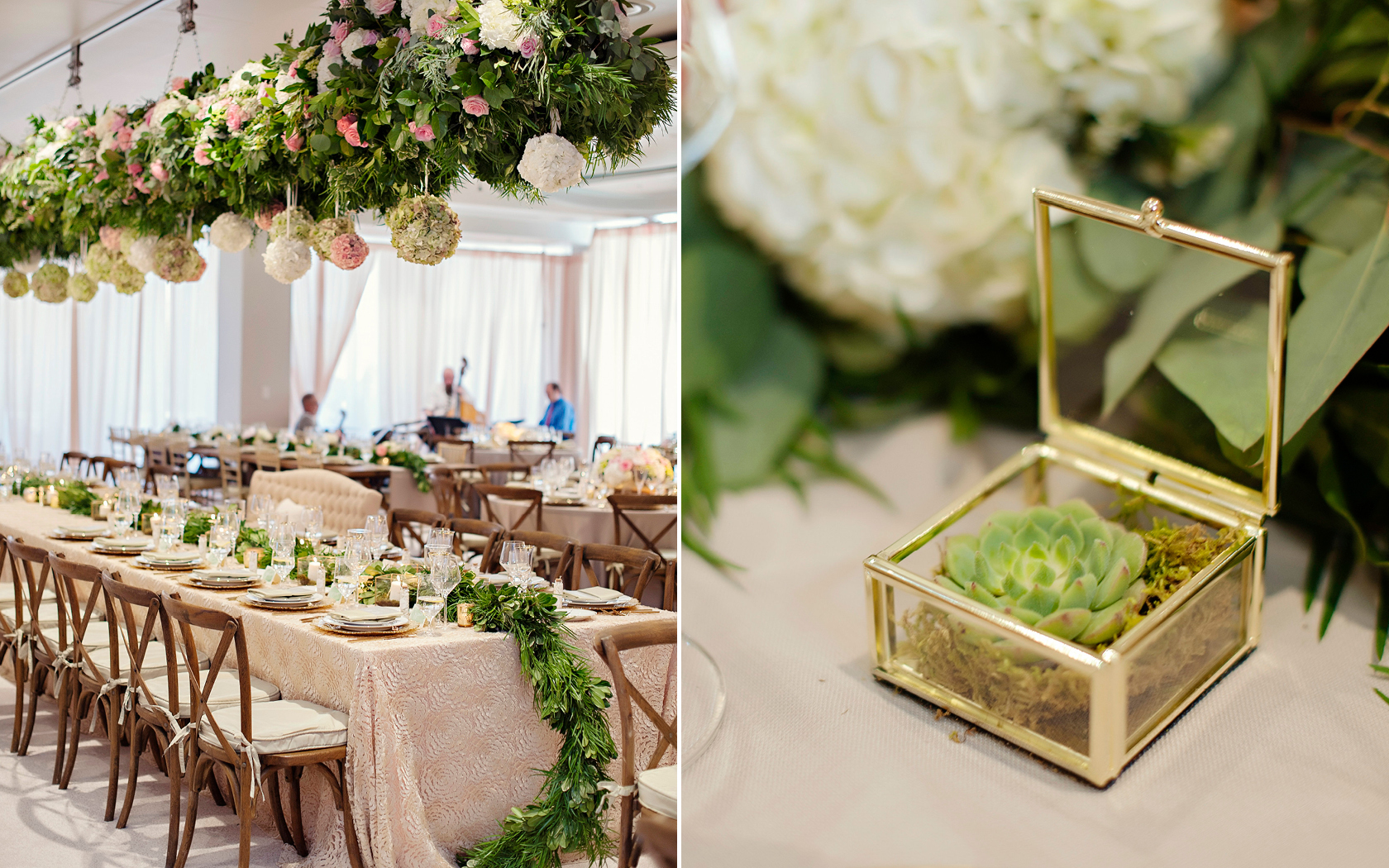 | Photos by: Kortnee Kate Photography |
Every bar needs an amazing floral backdrop, right? At least we think so! What's not to love about this bright, energetic beauty? Shades of pink, white, and green and layered to perfection. This was a bar line we wouldn't mind standing in!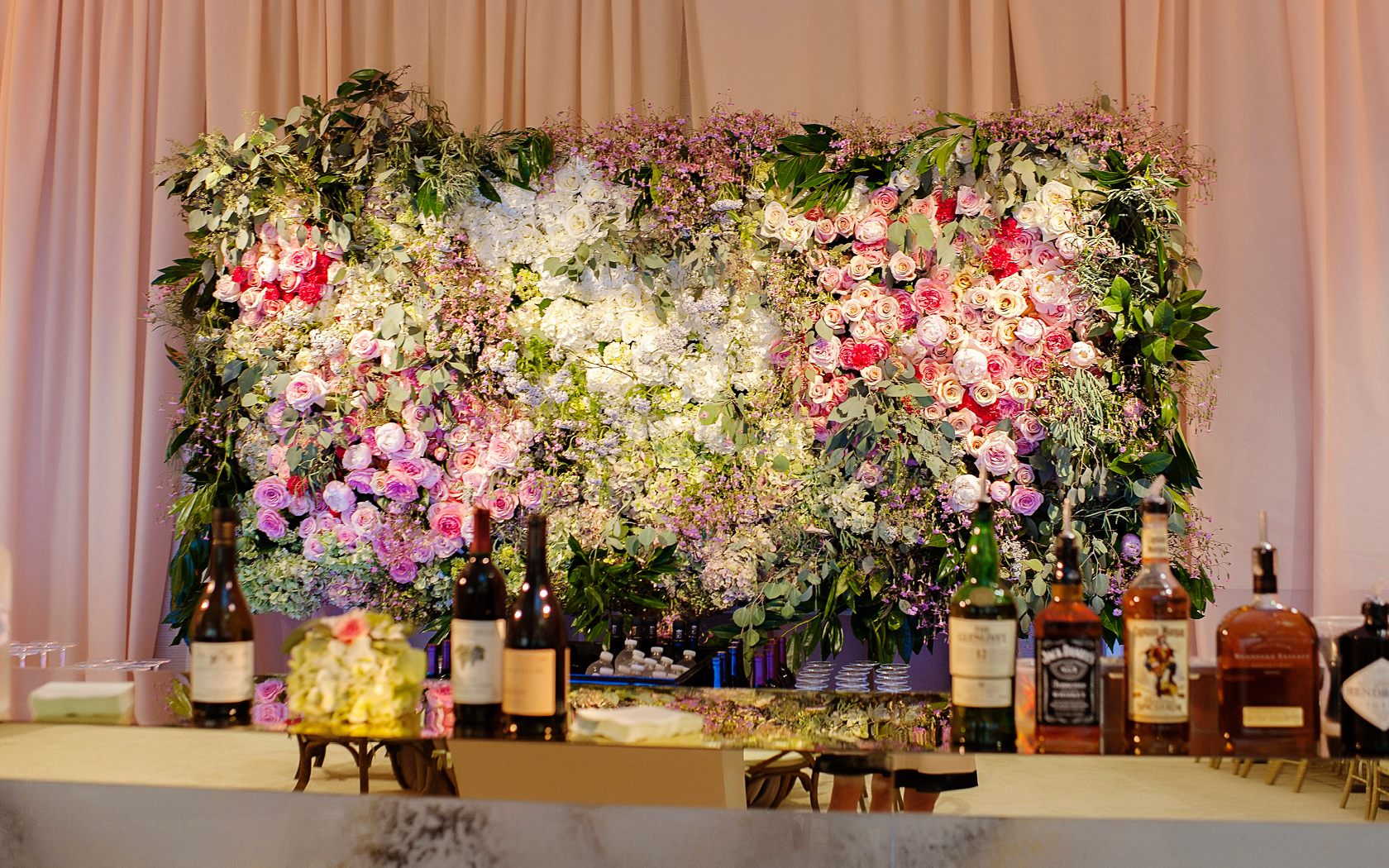 | Photos by: Kortnee Kate Photography |
To say Courtenay Lambert Florals brought the outside in for Caroline and Amir's September Country Club wedding was only a *slight* understatement! Every nook, every cranny, every stairwell… literally every ounce of the club was FULL of stunning flowers! From the towering green trees to the floral walls, decorated chandeliers, chair detail and lush centerpieces, we were so in love with Caroline and Amir's elegant al fresco evening!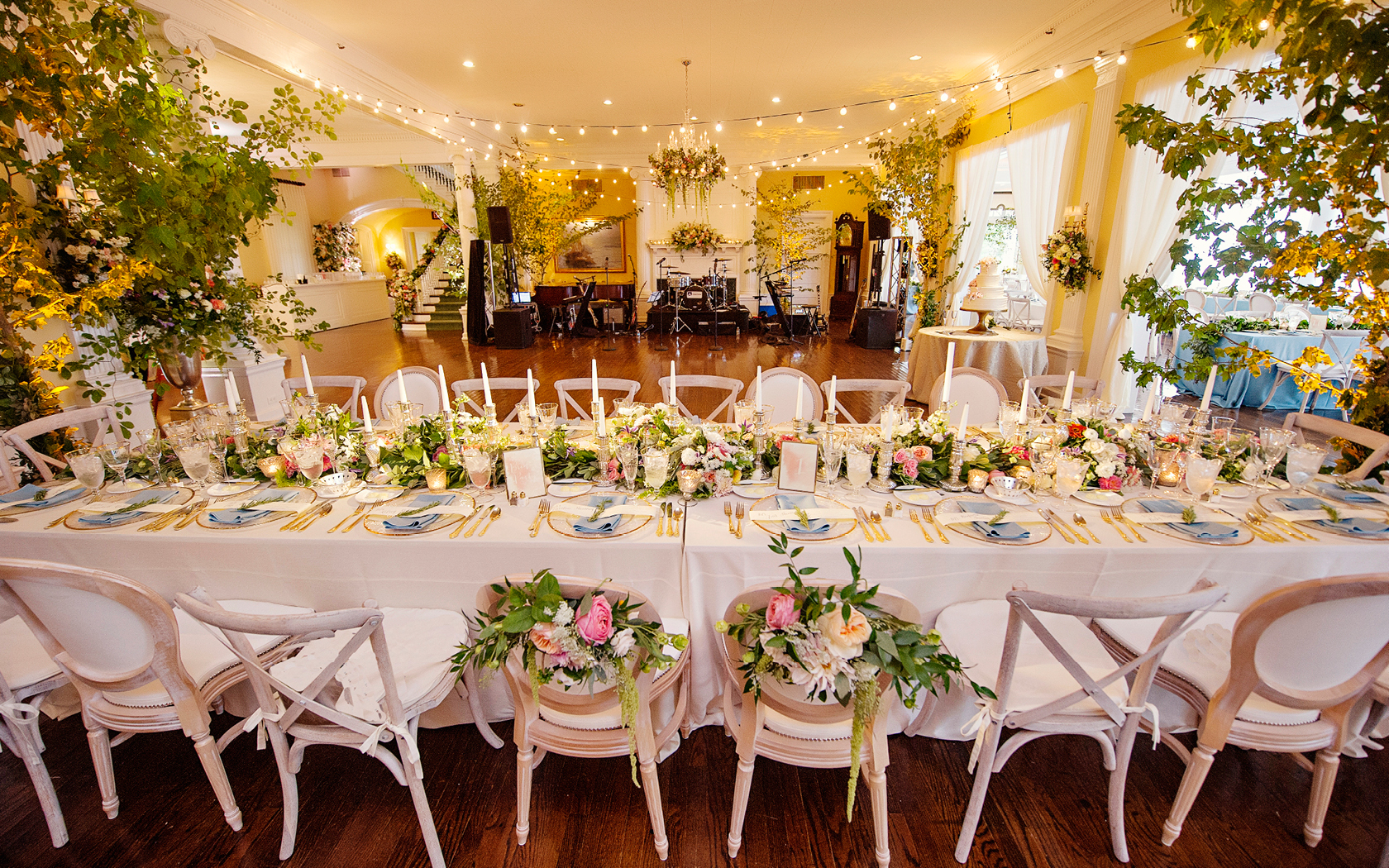 | Photos by: Kortnee Kate Photography |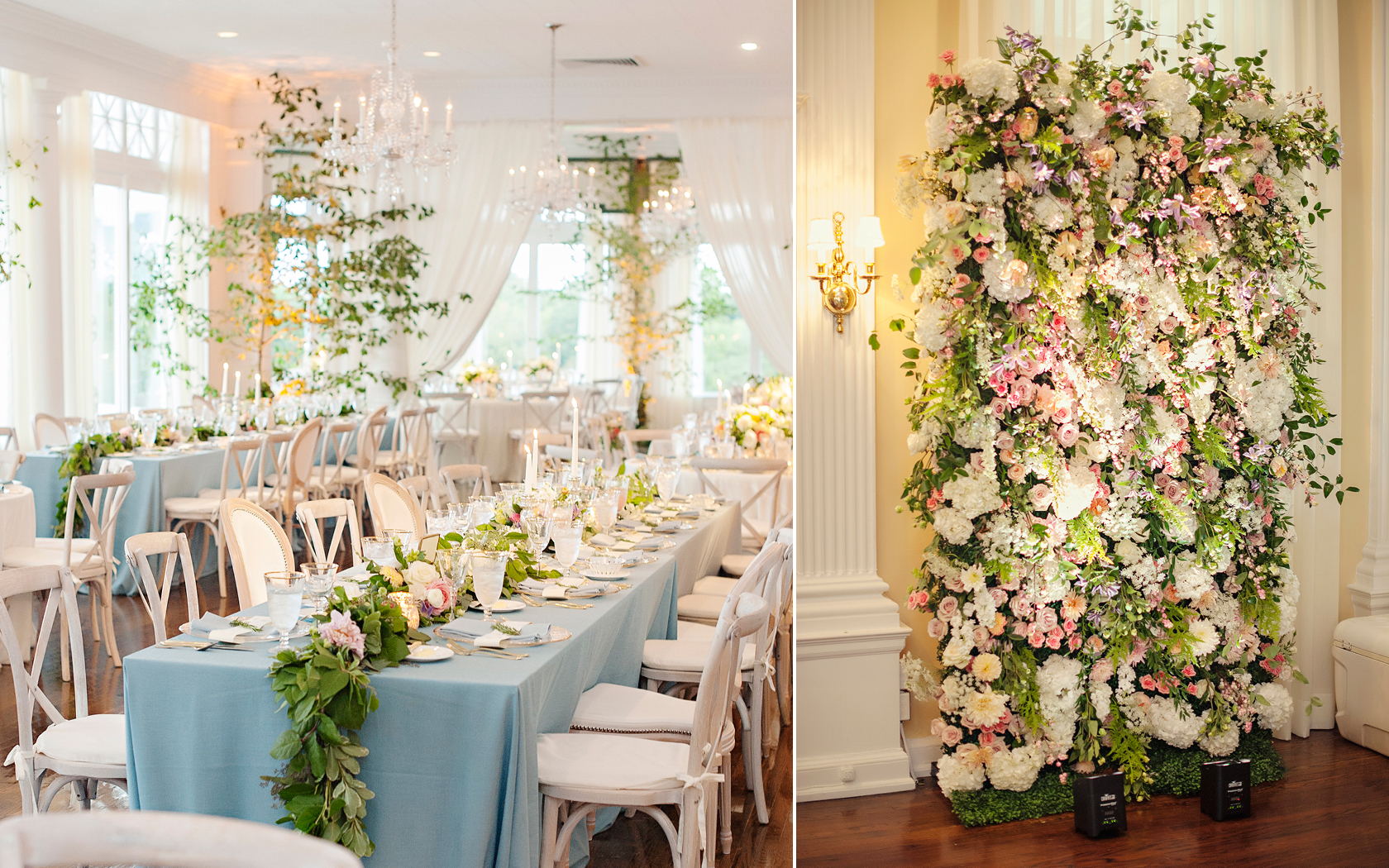 | Photos by: Kortnee Kate Photography |
Speaking of elegant, Katie and Jonathan's wedding florals were just that… along with bold, sophisticated and glamorous! Designed by Kevin Ford of Ford Ellington, these oversized beauties were nearly 5 feet tall and overflowing with white calla lilies, soft roses, textured hydrangeas and our favorite detail… those gilded leaves!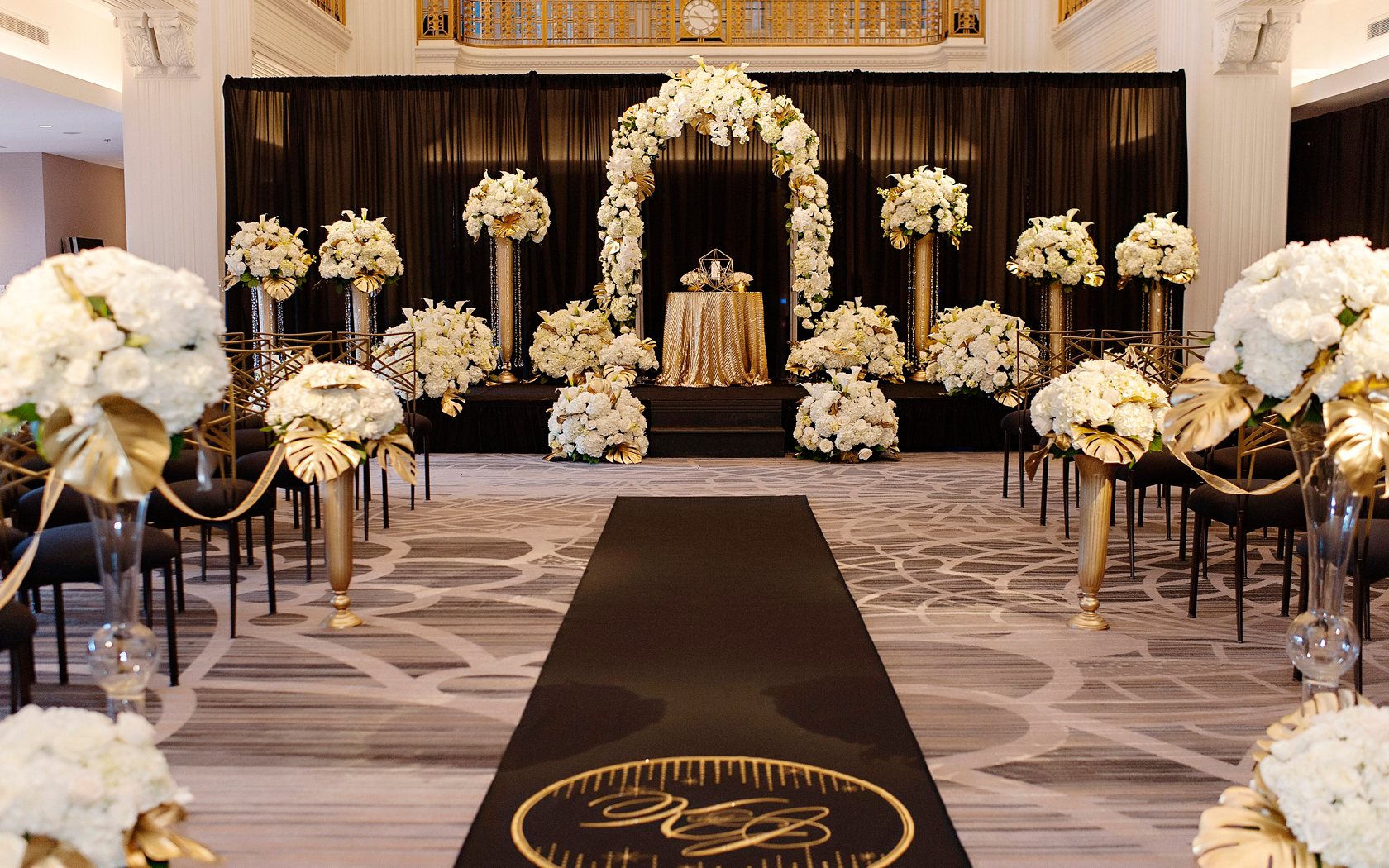 | Photos by: Kortnee Kate Photography |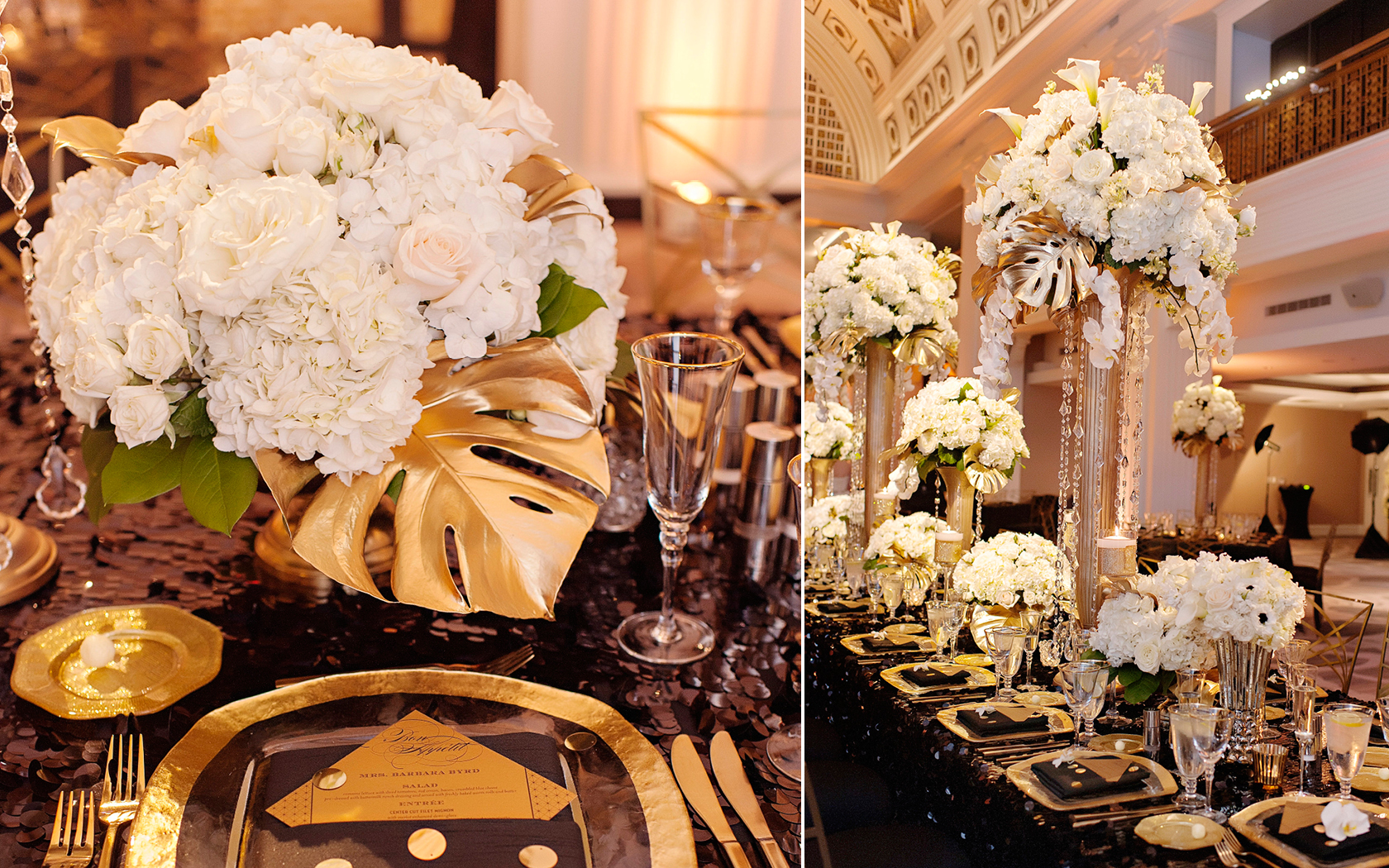 | Photos by: Kortnee Kate Photography |
We weren't kidding when we said our floral designers surpassed our wildest floral dreams in 2016. We are so lucky to work with such amazing creatives and can't even imagine how they will they top this! … But we can't wait to find out!
Stay tuned. Our favorite styles of 2016 are up next!