Posted December 29, 2016
After each and every one of our weddings, we cannot wait for the photographer to share the images so that we can see all of the special moments that their talented eyes captured. These images are our favorite, sweetest moments captured on film this year.
Teresa's strong faith was shared by her loved ones and there were many special moments of prayer during her wedding day. Before she walked down the aisle to her groom, her mother and bridesmaids circled her in prayer to send her off with sweet blessings.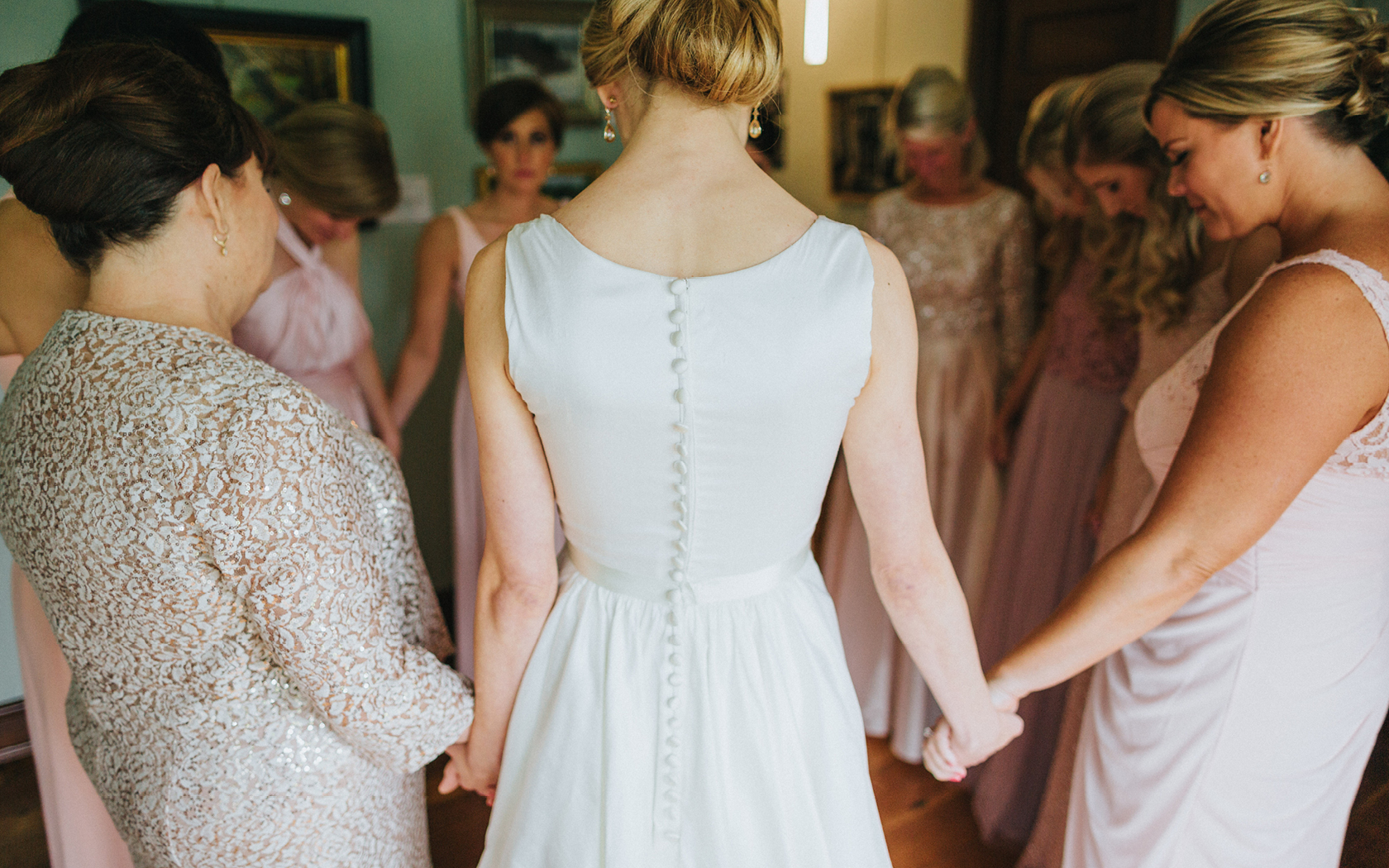 | Photo by: Todd Pellowe |
It was clear on Logan's wedding day that she and her mother have a special bond. Not only did Logan's mother escort her down the aisle, but they also shared a "mother-daughter dance" that had everyone's hearts melting.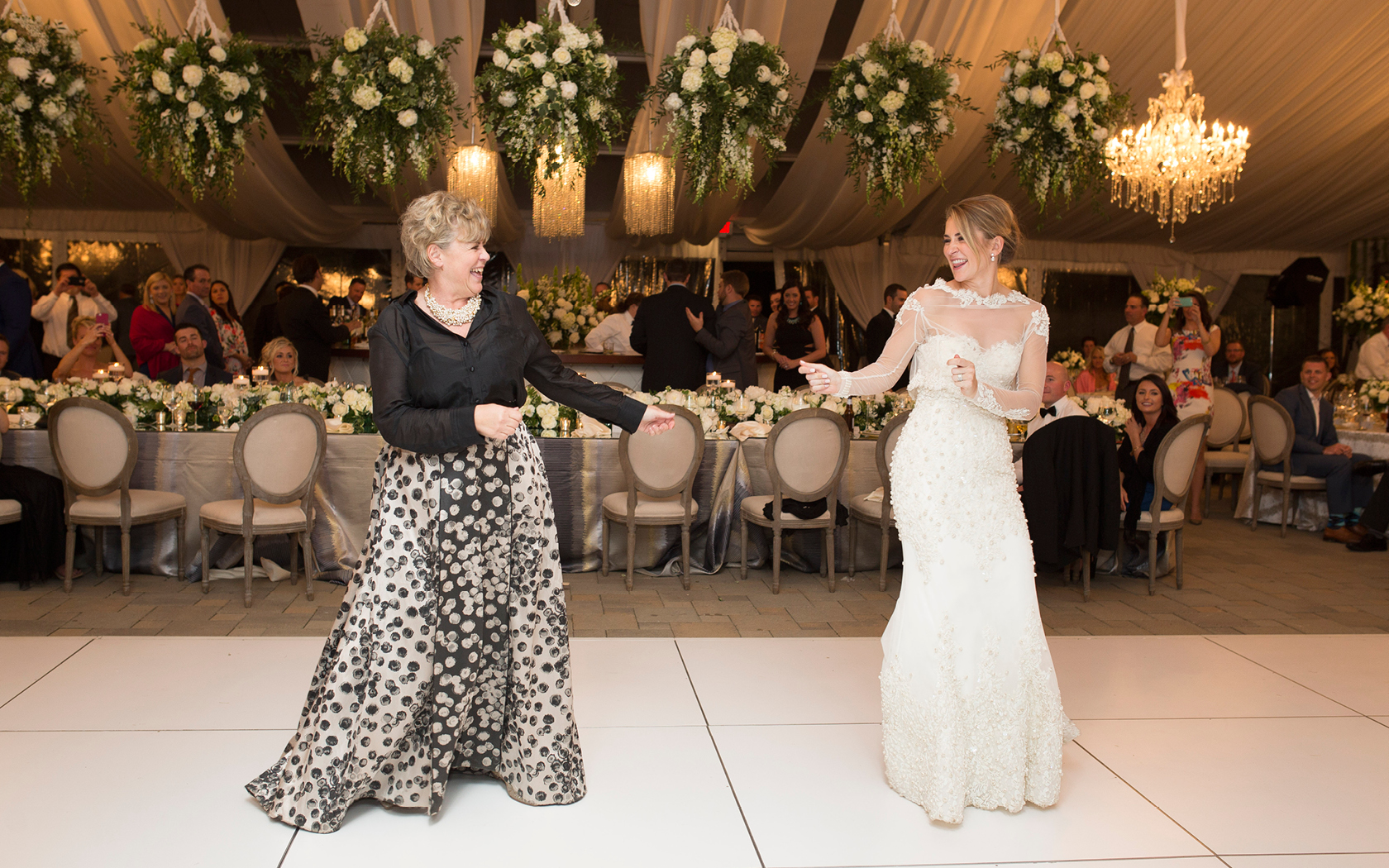 | Photo by: Annette Navarro |
Caroline's doting dad spent a lot of time preparing the perfect toast for his daughter's wedding (slideshow included) and it did not disappoint. His heartfelt felt speech had everyone in the room, including our team, in both stitches and tears. Caroline could not have been more touched!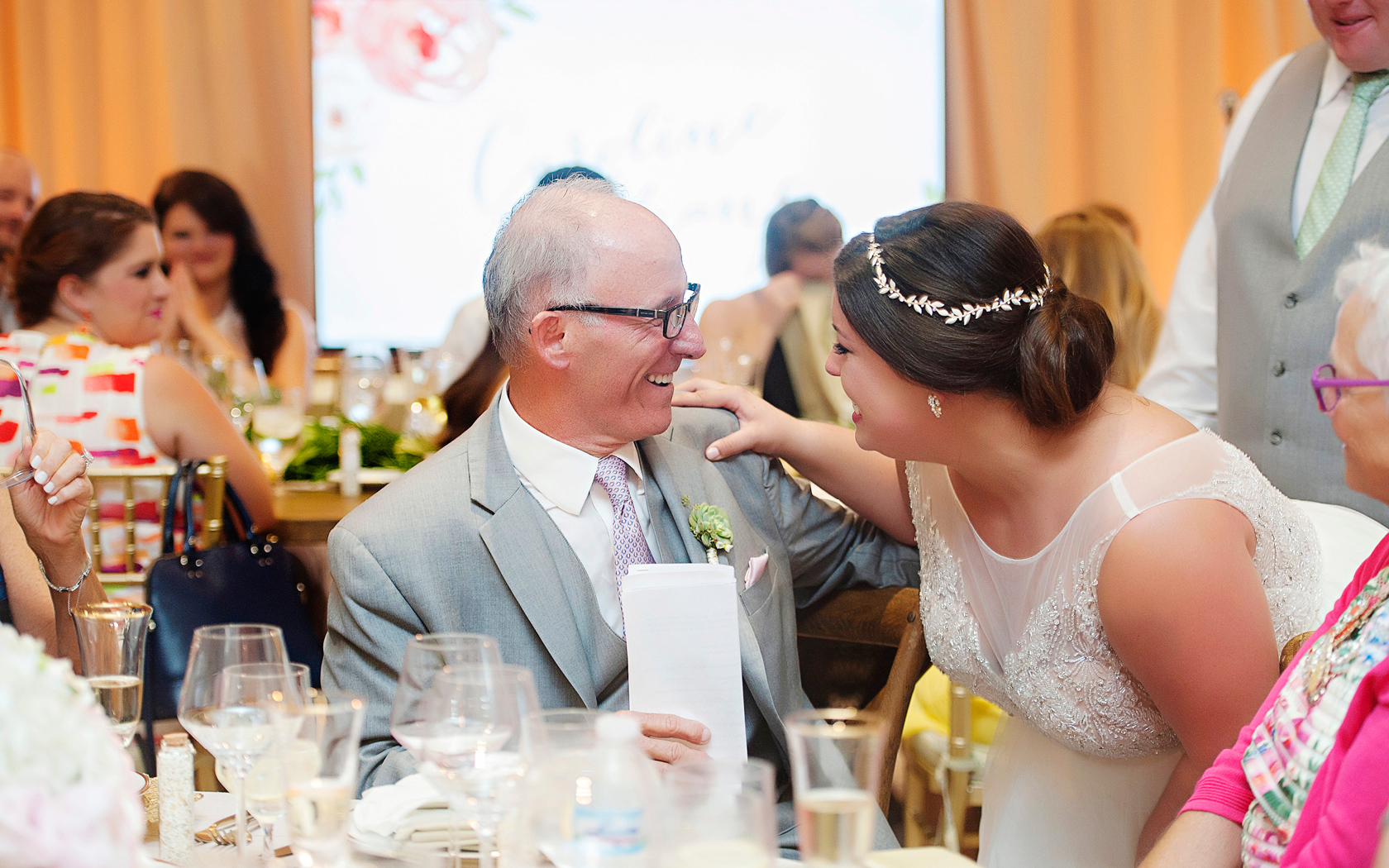 | Photo by: Kortnee Kate |
Meghan & Seth's dog Panda was a very important member of their family and our very first "flower dog". She looked adorable walking down the aisle with her flower necklace.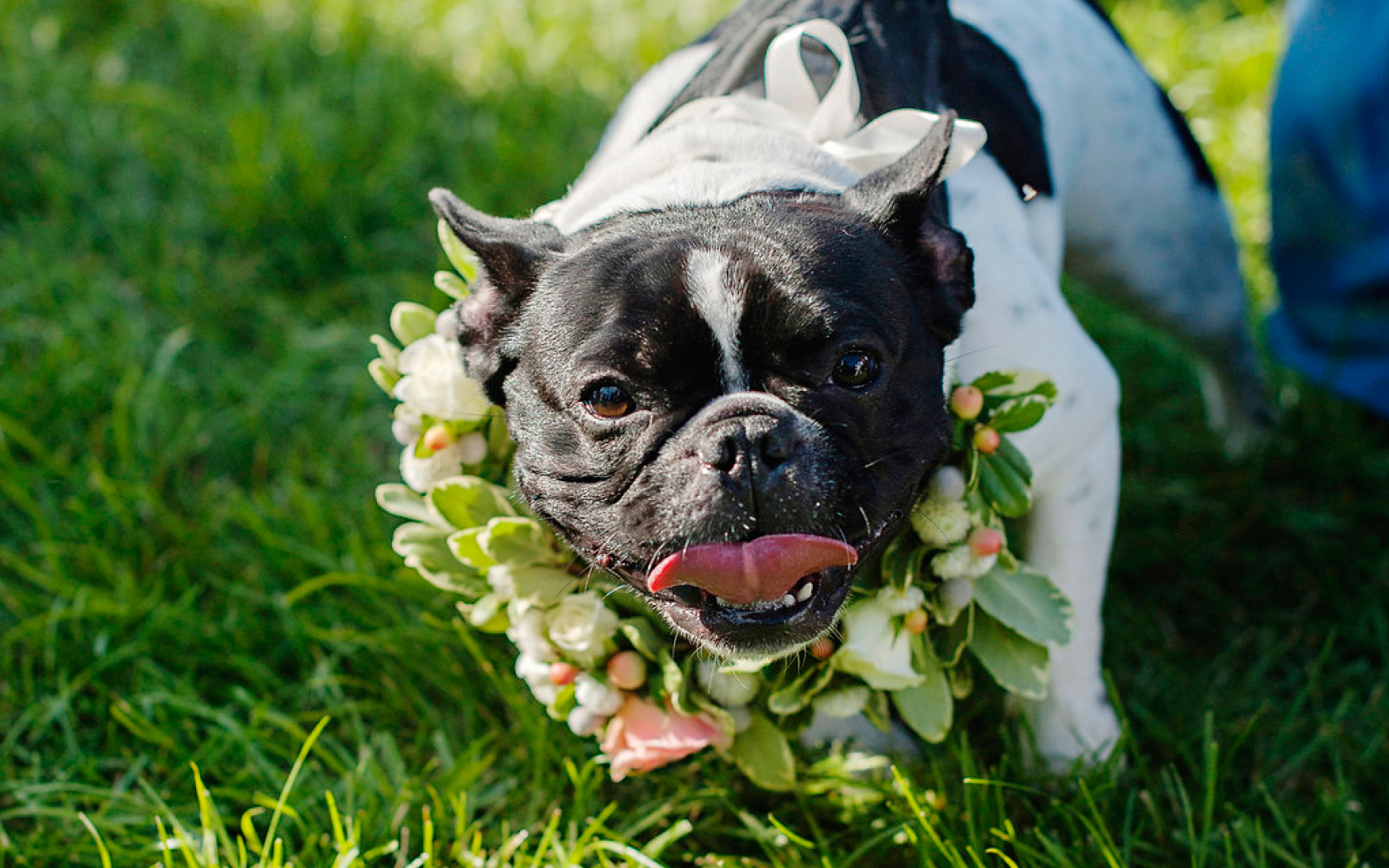 | Photo by: Kortnee Kate |
Caroline & Amir wanted to share traditional vows during their wedding ceremony, but still wanted the opportunity to share something more personal. We loved the idea! After their first look, they shared personal, private vows while their photographer covertly captured the heartfelt moment.
You may remember from yesterday's "Favorite Details" that Becca & Tim wanted a very unique "un-wedding" that extended even to the transportation. As soon as their ceremony ended, a line of pedicabs pulled up to the church door and whisked them away to dance the night away at their reception.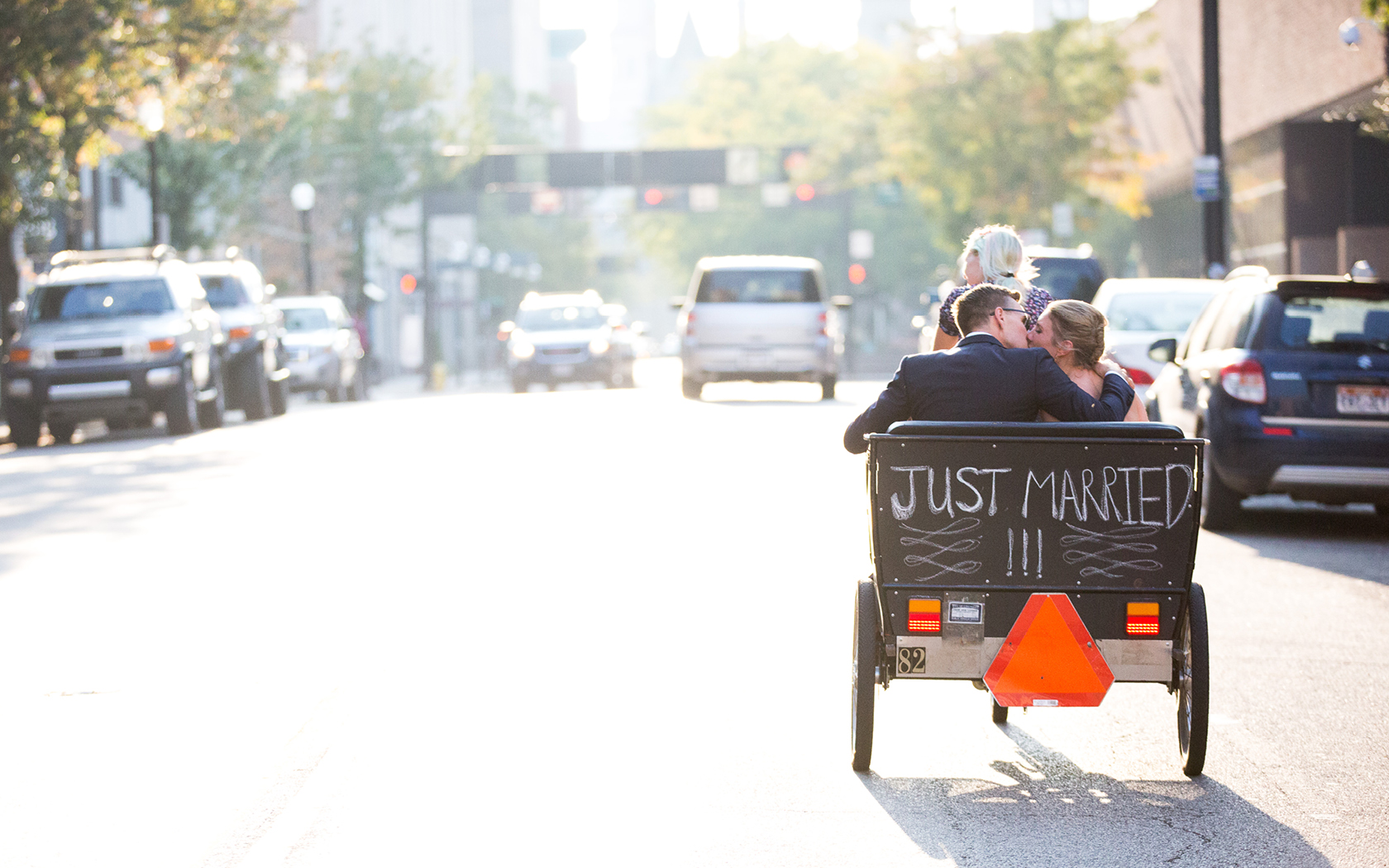 | Photo by: Nathan Peel |
One of our most favorite moments on every wedding day is when the reception space is first revealed to the bride. The joyous, awe-filled expression on Caroline's face when she walked into her reception will fill our hearts forever, knowing that her wedding was beyond her wildest dreams!
Helping to enable all of these special moments is what makes our jobs so rewarding and every wedding so magical. We cannot wait for another year of smiles, laughs and happy tears!