Posted December 27, 2016
Not only are our clients amazingly talented, beautiful (inside and out) and fun, they also have THE best style! 2016 was full of creative dresses, blingy shoes, and fabulous accessories — each so delightful, full of personality and inspiring to our event design eyes!
Here's our recap of our favorite (bridal) styles of the year:
Creative, beautiful, timeless, stunning! Logan's intricately beaded, perfectly fit Zuhair Murad dress was all that and more last Spring. Complete with a full ballroom skirt and dainty lace sleeve overlay, this dress added an element of surprise at each turn of the evening. Three looks in one, each equally incredible. We still can't decide which look we like best!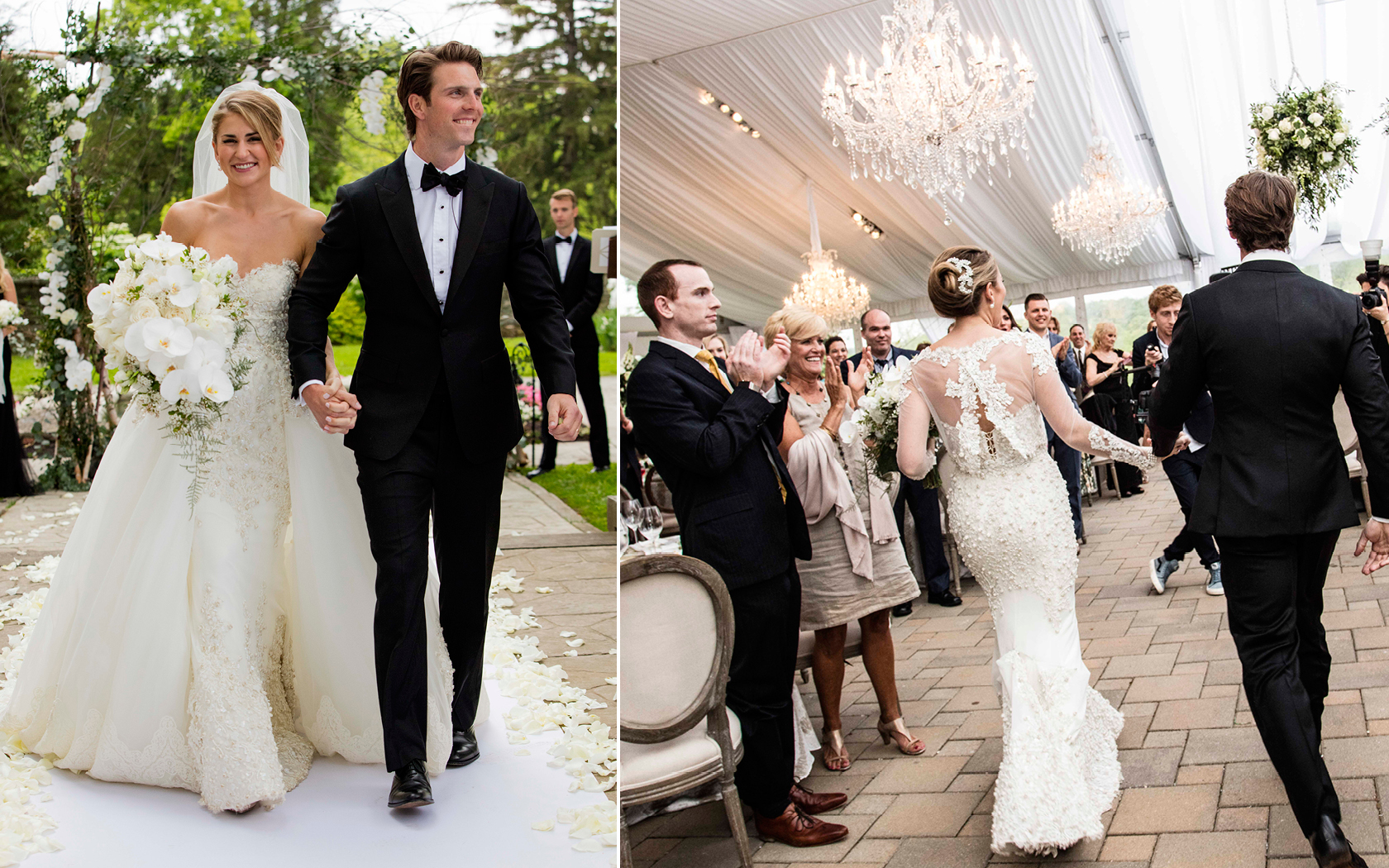 | Photos by: Annette Navarro |
Logan's bridesmaids were also on our style "it list" for 2016. Each girl rocked uniquely styled hair and and absolutely gorgeous makeup… which is no surprise as the Mitchell's entourage was on hand working their insane style magic! Not only did the hair and makeup look amazing, it looked amazing ALL night long — which is no small feat when it comes to an outdoor wedding!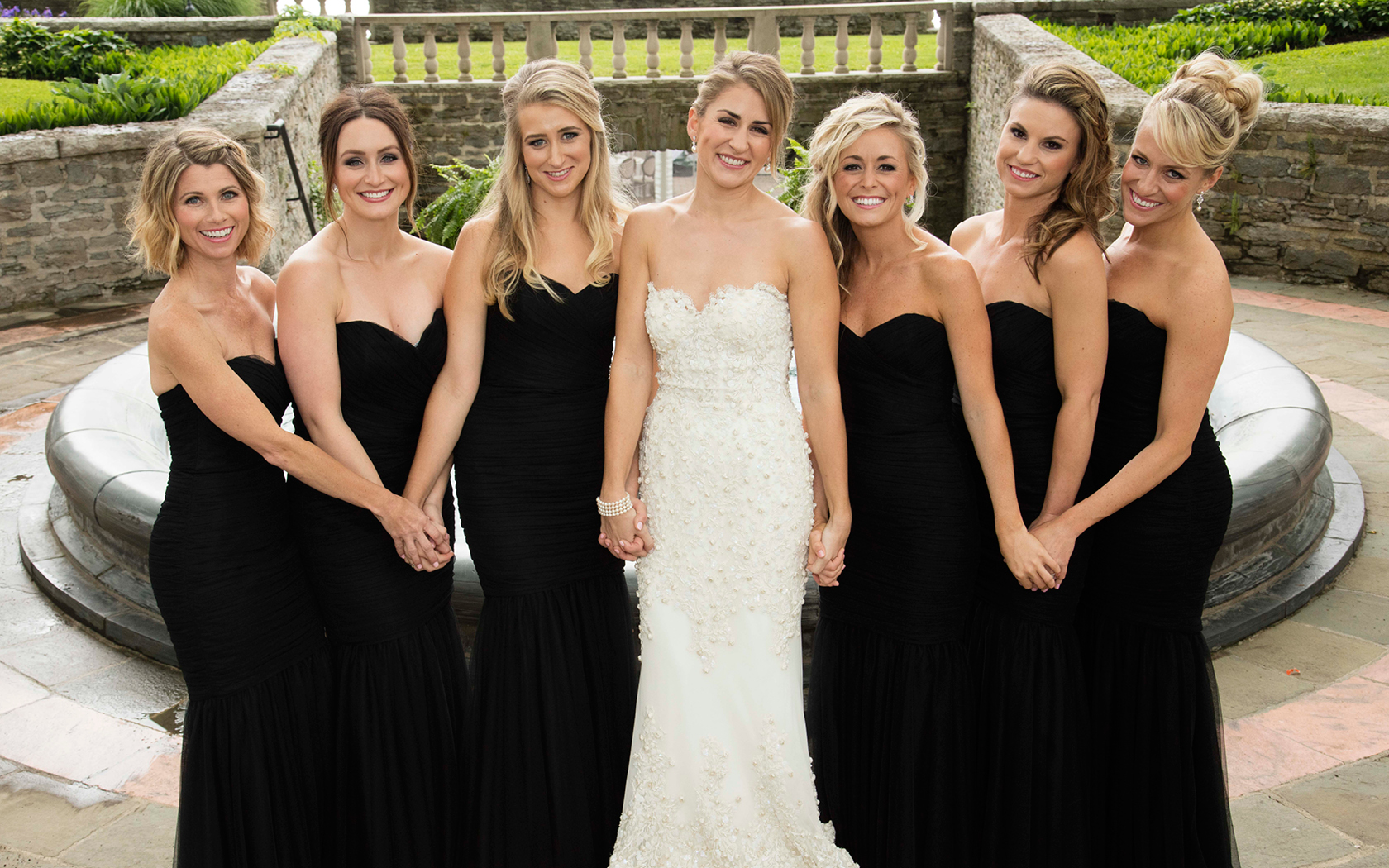 | Photos by: Annette Navarro |
Every dress, every suit, every shoe was absolutely on point for Caroline & Amir's September wedding — our favorite styles worn by Caroline's mother and sister! The patterns on both of the custom made gowns were brilliant compliments to the entire wedding design and both women wore them to absolute perfection! One thing we know for certain: style runs deep in the Kalnow family!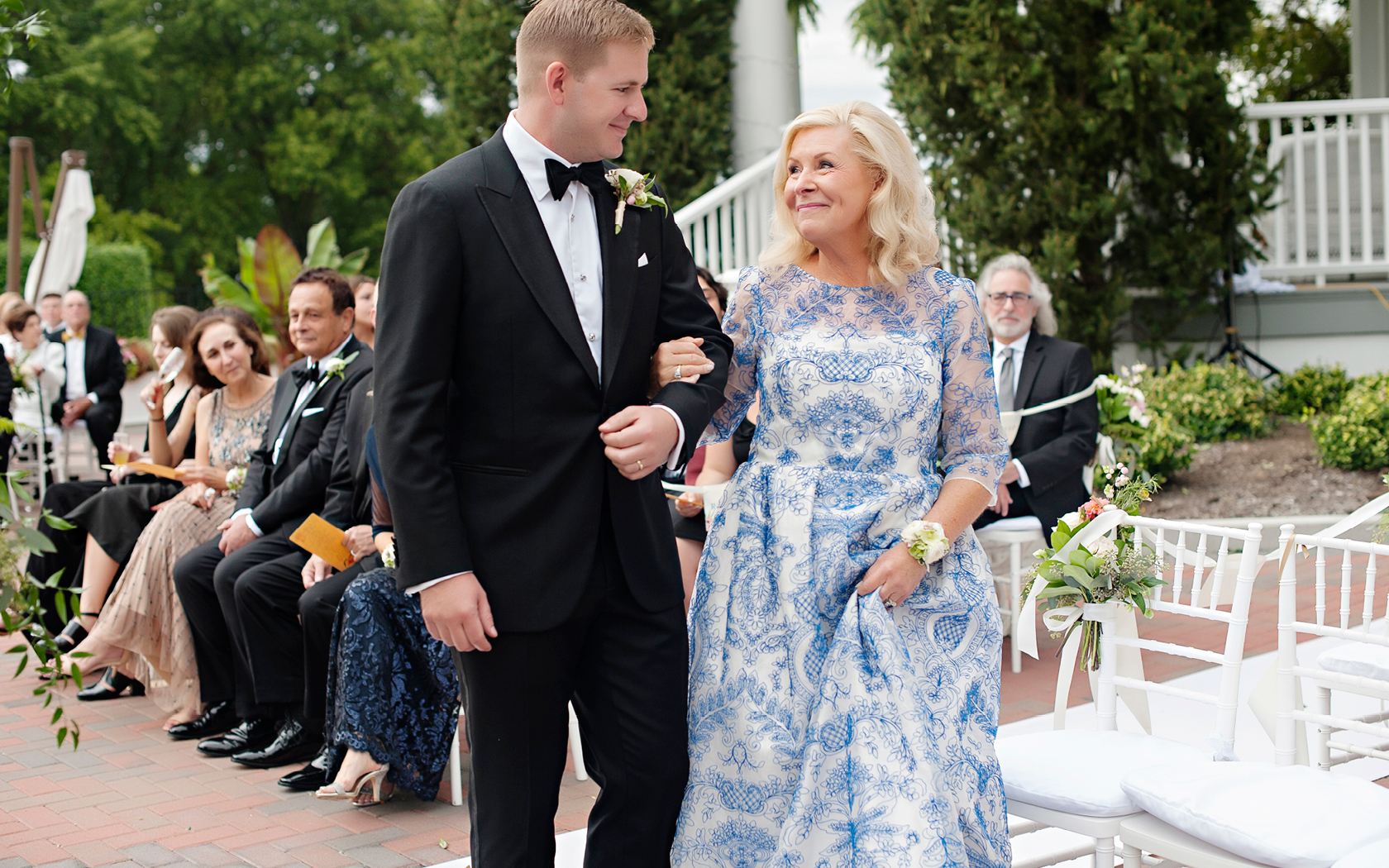 | Photos by: Kortnee Kate Photography |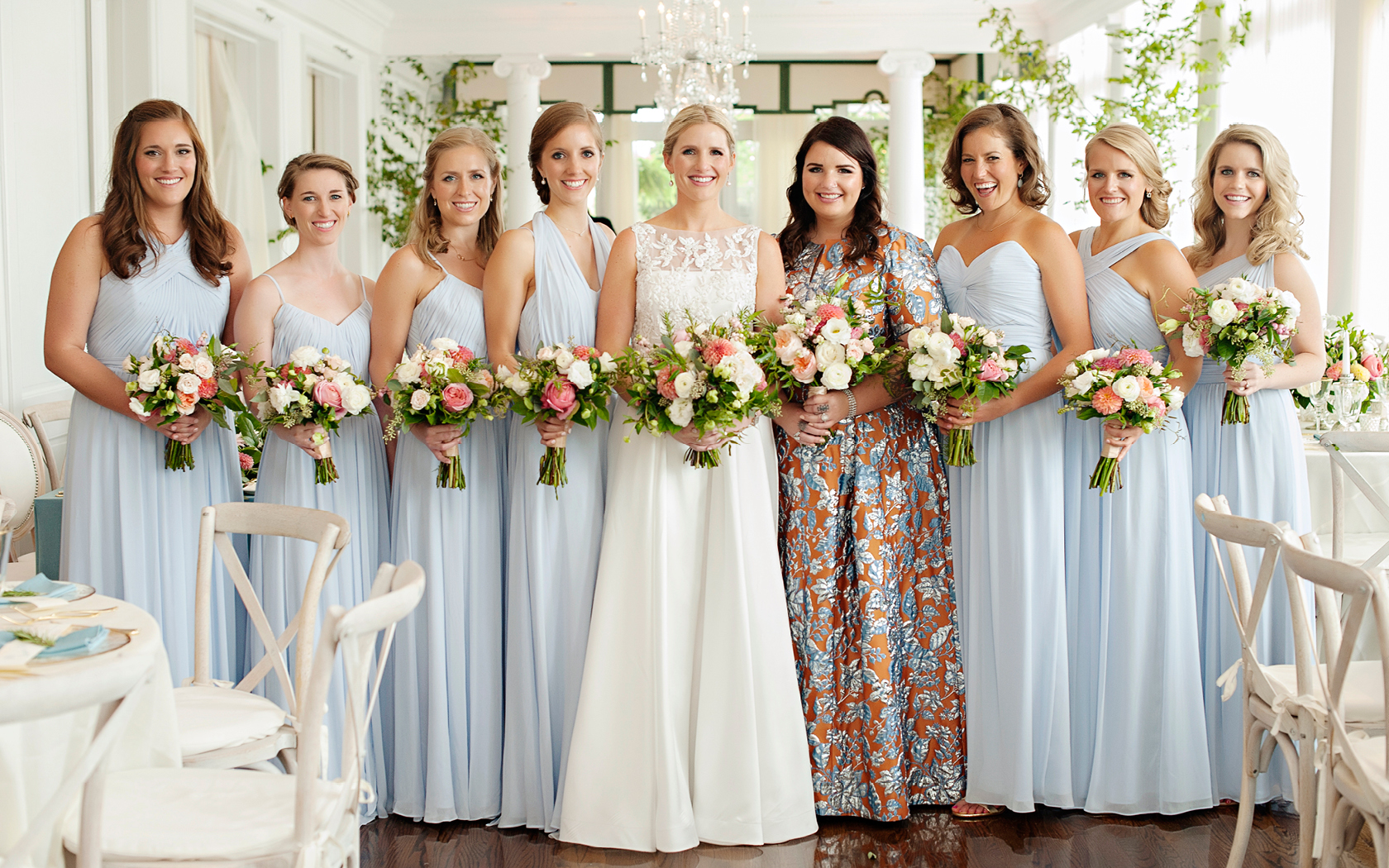 | Photos by: Kortnee Kate Photography |
Fun, flirty, glamorous shoes? Yes, please! Becca's Jimmy Choos were packed with personality and had us gushing all night long. The crystals, the color, oh and that foxy feather detail — these beauties are what we call dancing shoes!
Another style favorite full of personality was Becca's sister's maid of honor dress! The modern, saturated floral pattern was unique and edgy with just the right amount of sophistication. From the open back detail to the full skirt, everything about this gown was a total win. And what a way to show your maid of honor (and sister) how special she is! We LOVE!
Pretty, pretty, Pronovias. Pretty, pretty bride! Our hearts are so happy when brides find the dress of their dreams (and ours) — lovely lace, beautiful tulle layers, we're certain this exquisite number was made just for Megan!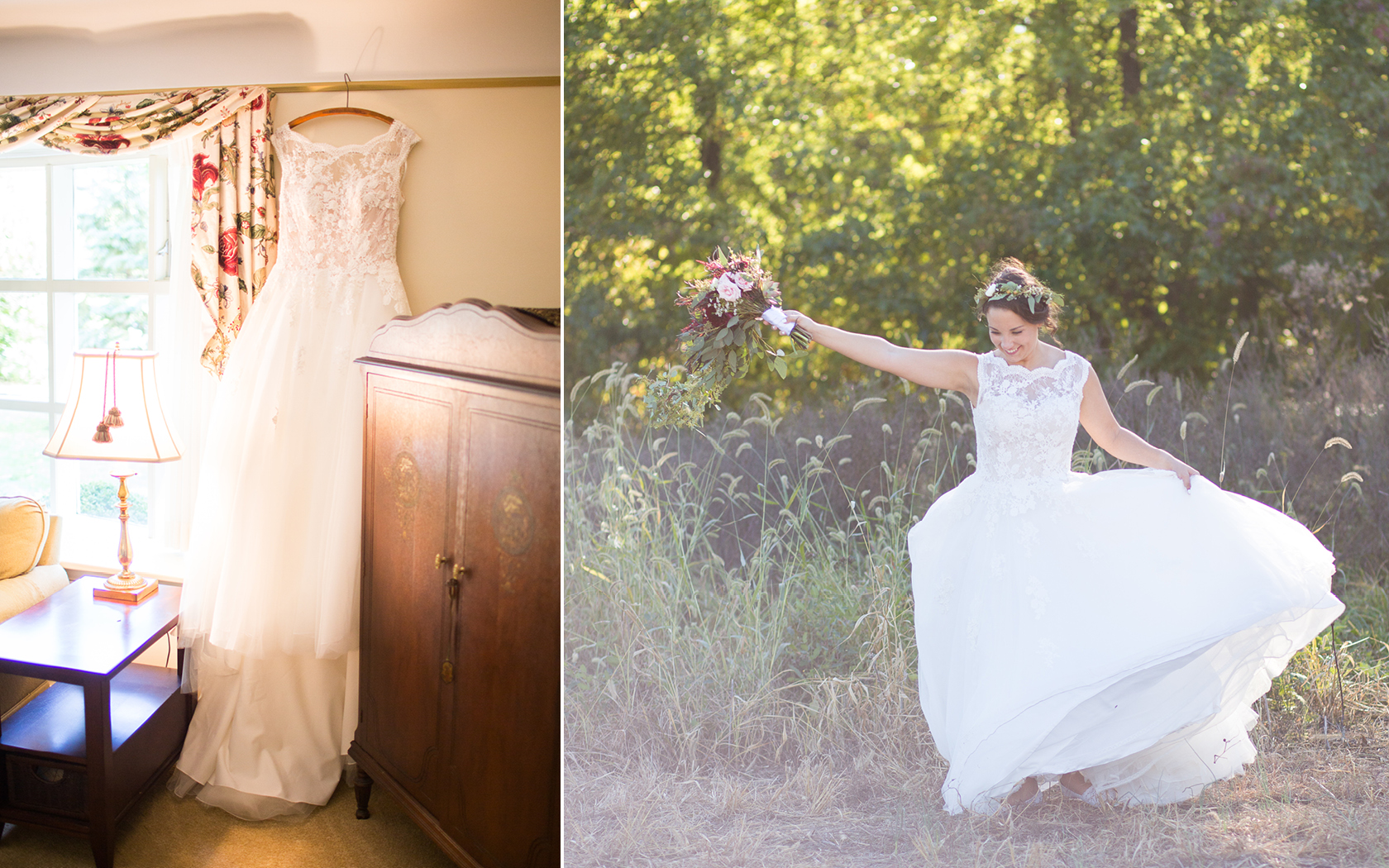 | Photos by: FyreFly Photography |
This groom is proving that gold glitter isn't just for the gals! Katie and Jonathan's downtown Cincinnati wedding was all about dazzle, and the groom and groomsmen made sure they were in on the theme! How about these gold glitter statement loafers? We're giving them two very enthusiastic thumbs up!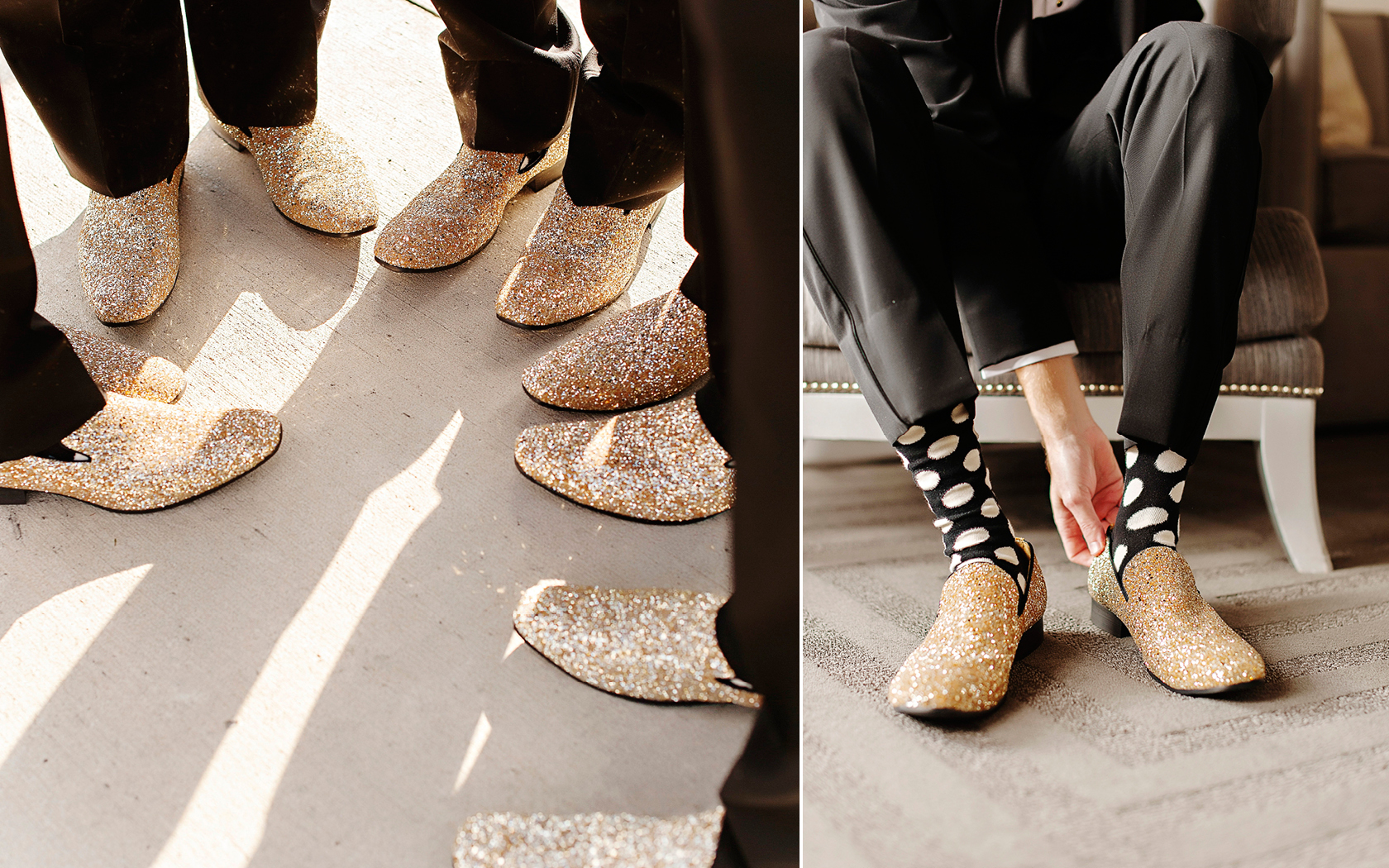 | Photos by: Kortnee Kate Photography |
Okay! That's a wrap on a very stylish 2016. We've got details up next, so stay tuned…