Posted December 28, 2017
There is nothing we love more than seeing beautiful and personal details — they absolutely make our events. This year our clients had some seriously fabulous ideas that translated flawlessly.
At Barbie and Beau's preppy bohemian wedding, this perfect mix of blue patterned linens (by La Tavola Linens and Wildflower Linens) was all that was needed to give this tent a classic, sophisticated and playful look.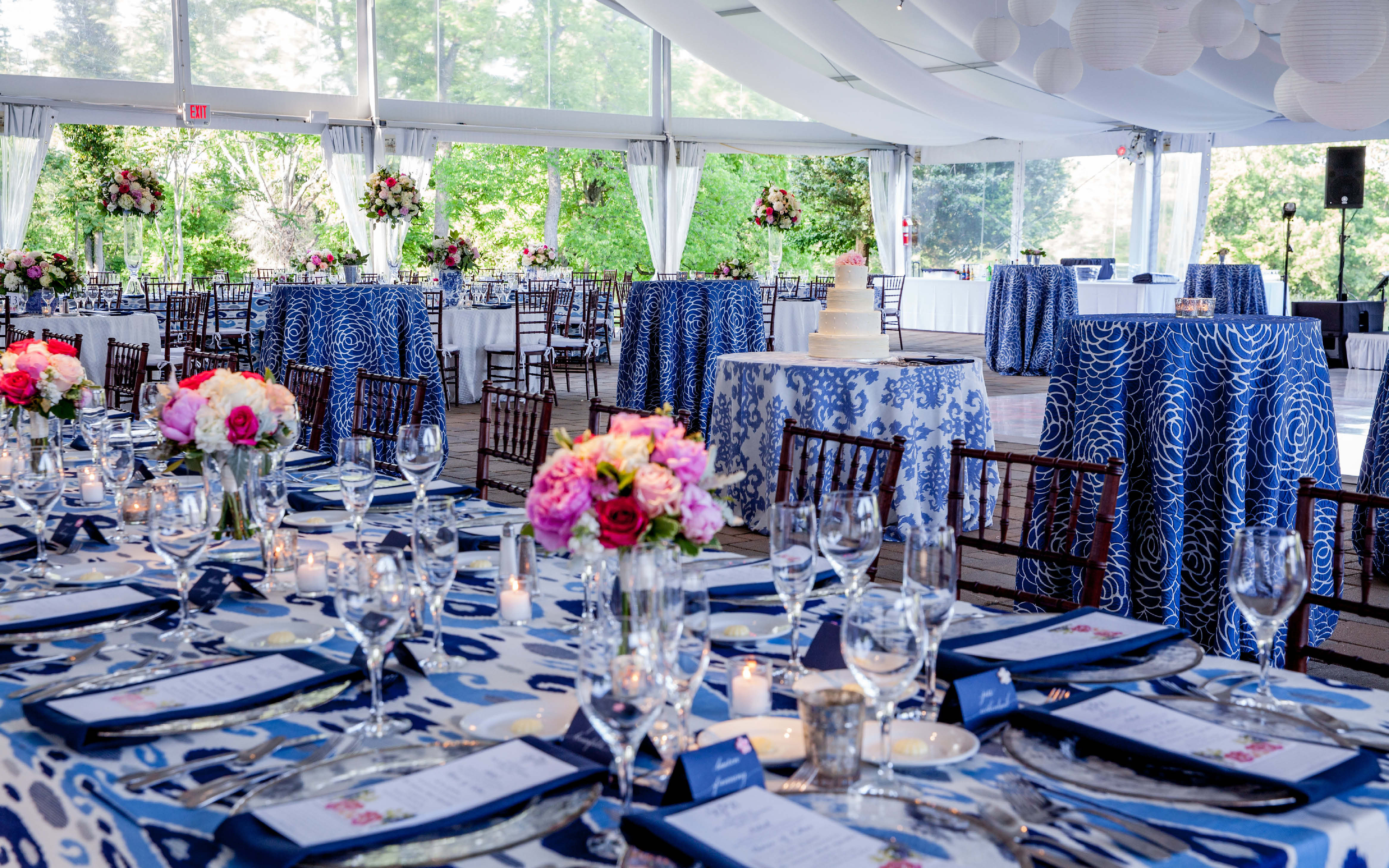 Photo by: Maggie Albrecht
For Ellie and Jay's reception, All Occasions created this beautiful hanging fixture full of glowing lanterns (in a day, no less). It was a true show-stopper and perfectly positioned above the couple's shimmering sweetheart table.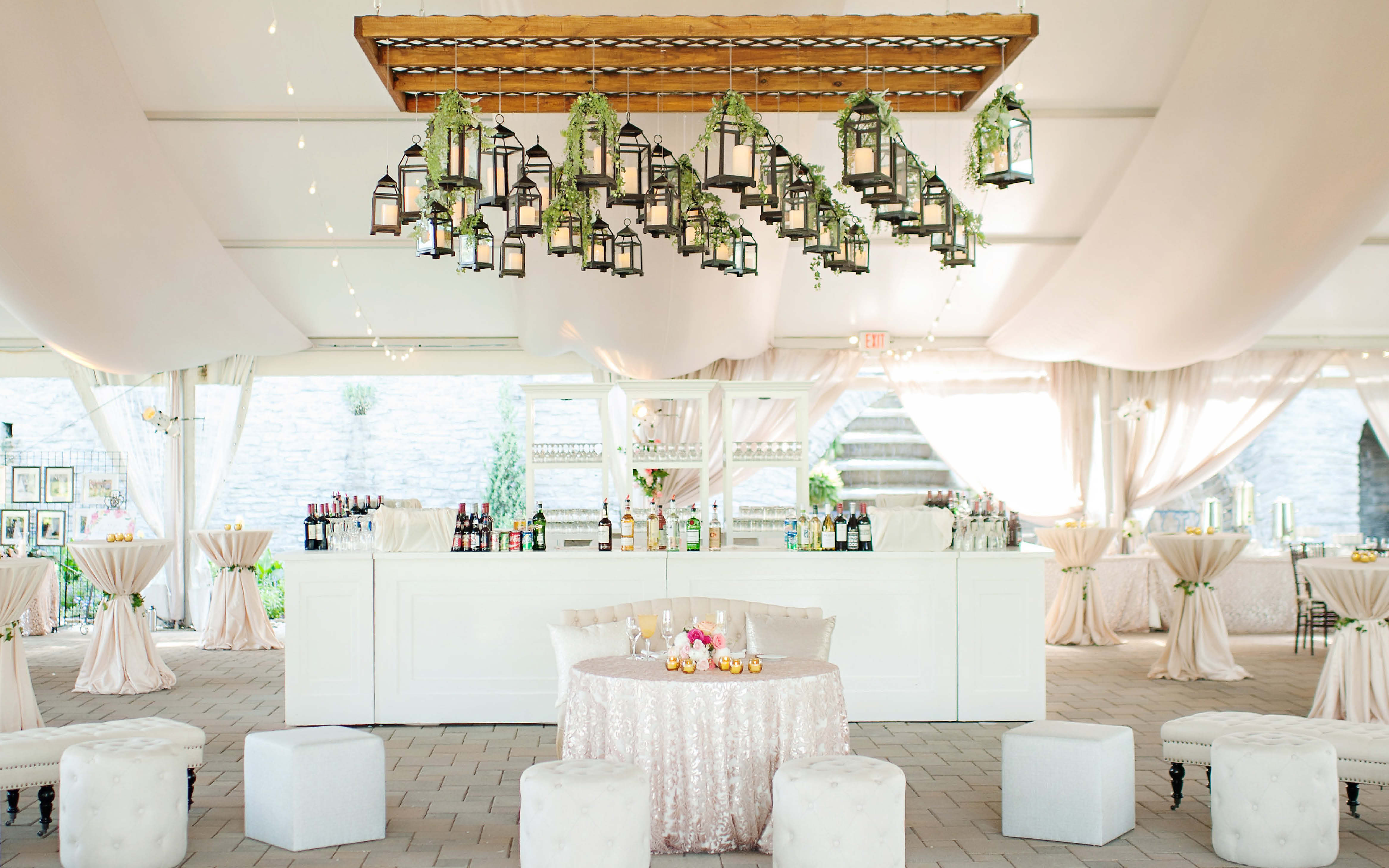 Photo by: Kortnee Kate Photography
We cannot stop gushing over these floral champagne ice buckets at Alex and Sari's Canadian mountain wedding. Who wouldn't want their champagne chilled in style!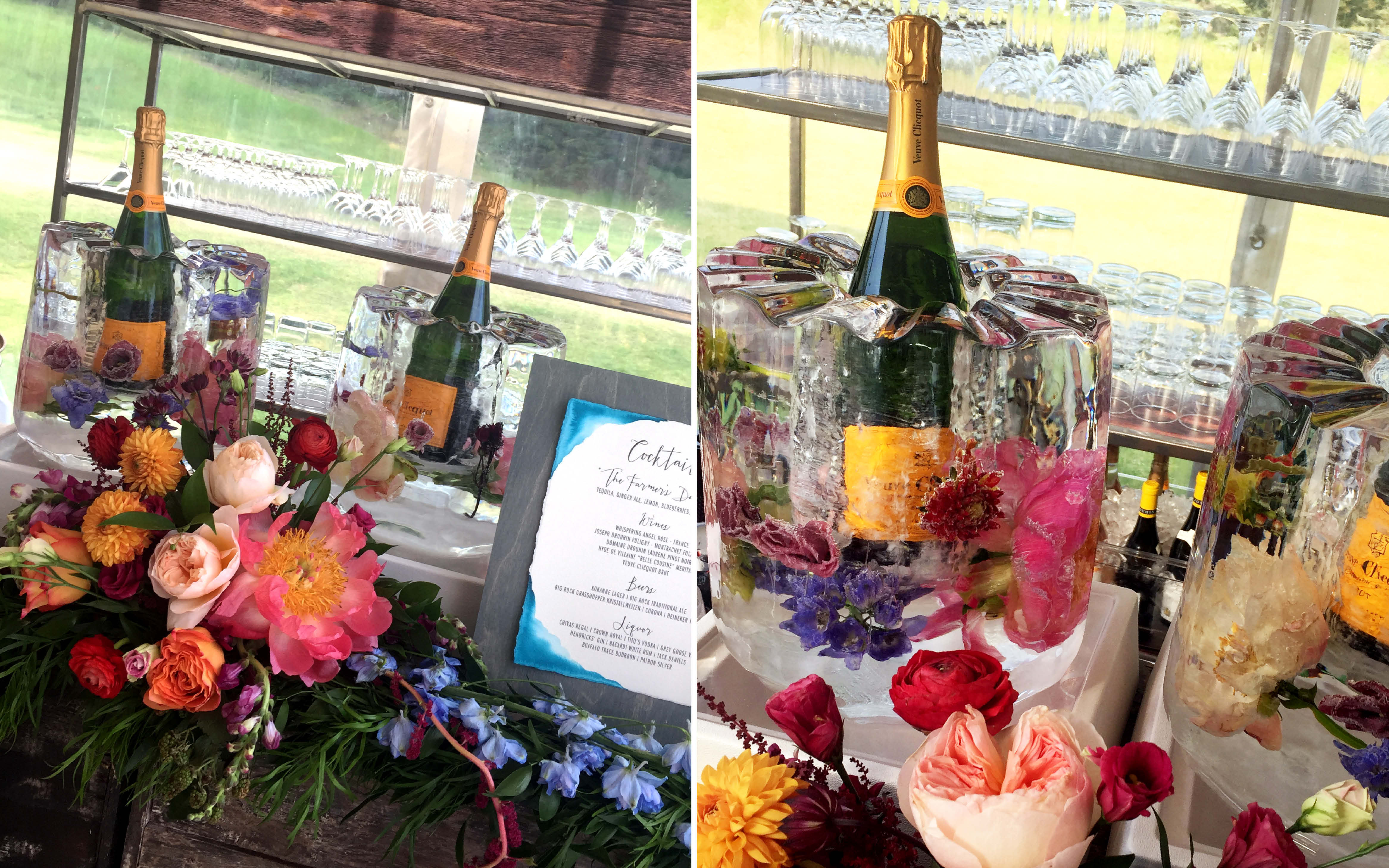 Photos via iPhone (Professional photos revealed soon!)
Jordan wanted to gift her husband-to-be something personal and fun — and she did just that by having A Spoon Fulla Sugar create a cake that looked exactly like a meal from the groom's favorite deli. This has to be one of the coolest groom's cakes we've ever laid eyes on! Bravo!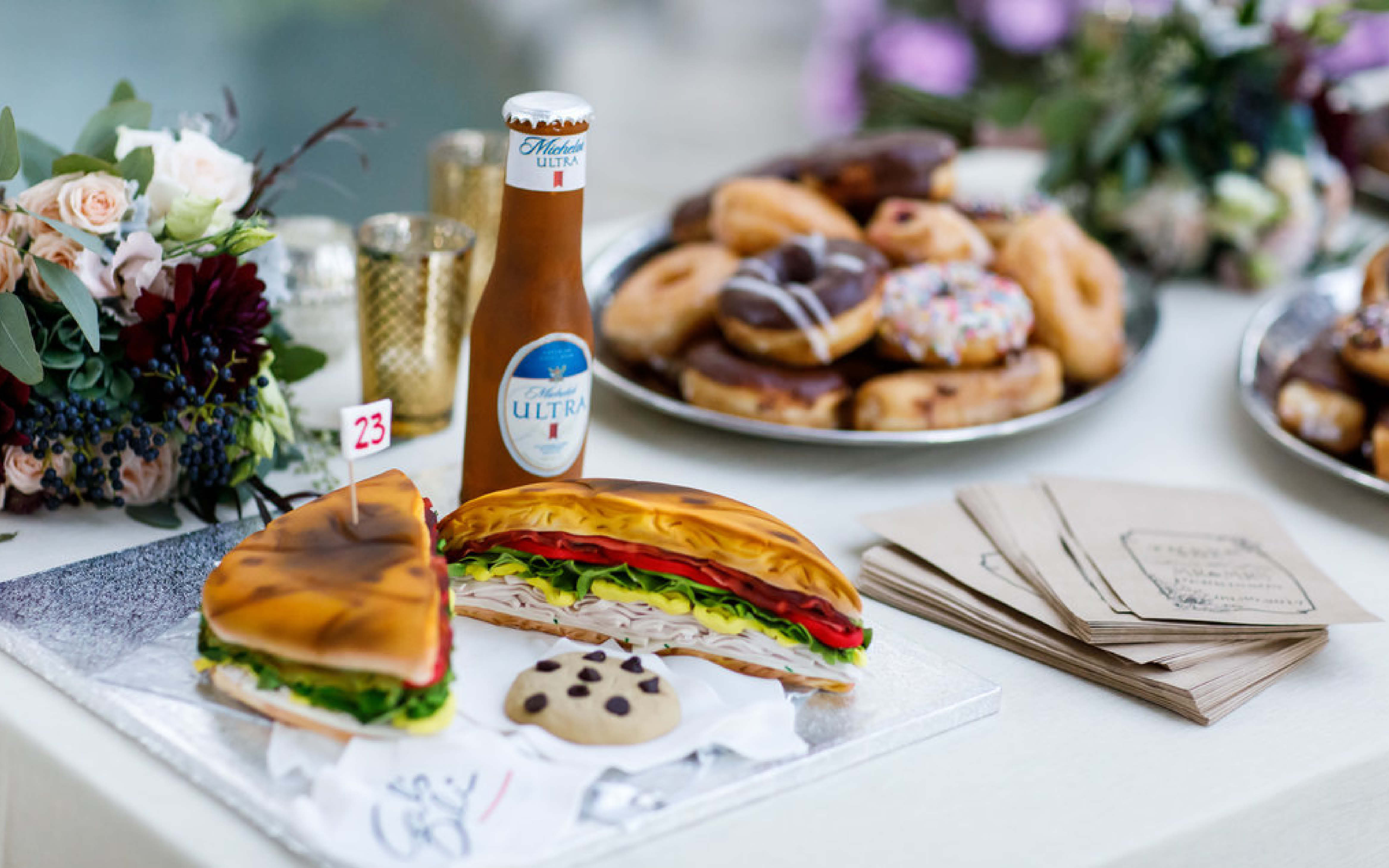 Photo by: Laura Leppert
Ashley and Chuck were lucky enough to have a beautiful sunny day for their outdoor ceremony. Keeping the guests comfort in mind, they incorporated these gorgeous white umbrellas into their ceremony seating, which kept everyone cool and looked oh-so-pretty!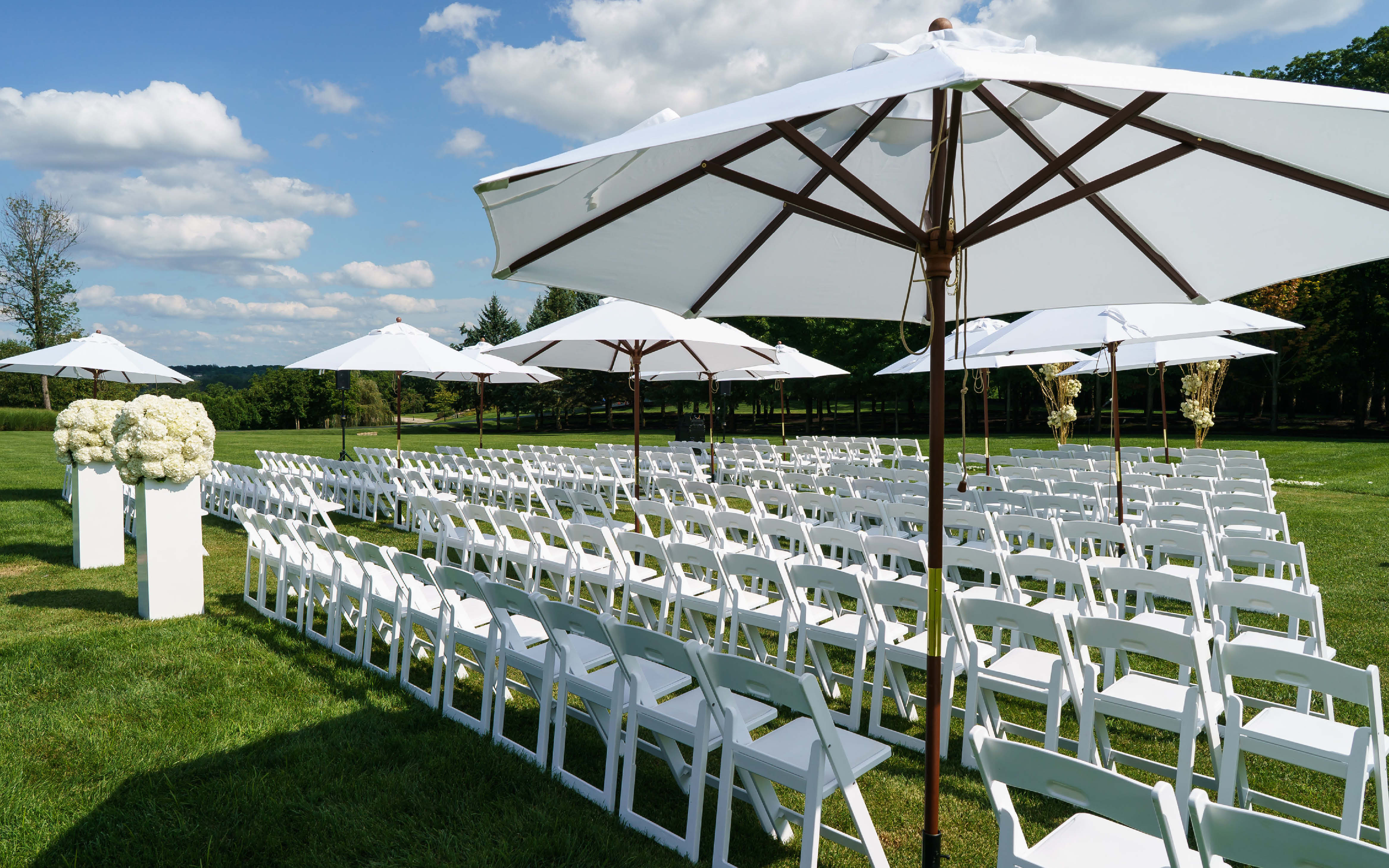 Photos by: Laura Leppert
This year's Columbus Blue Jacket's Canon Ball was centered around a constellation theme. We love how the VIP furniture from Event Source came together, embodying the galactic and futuristic feel of the event with modern materials and fun geometric tables.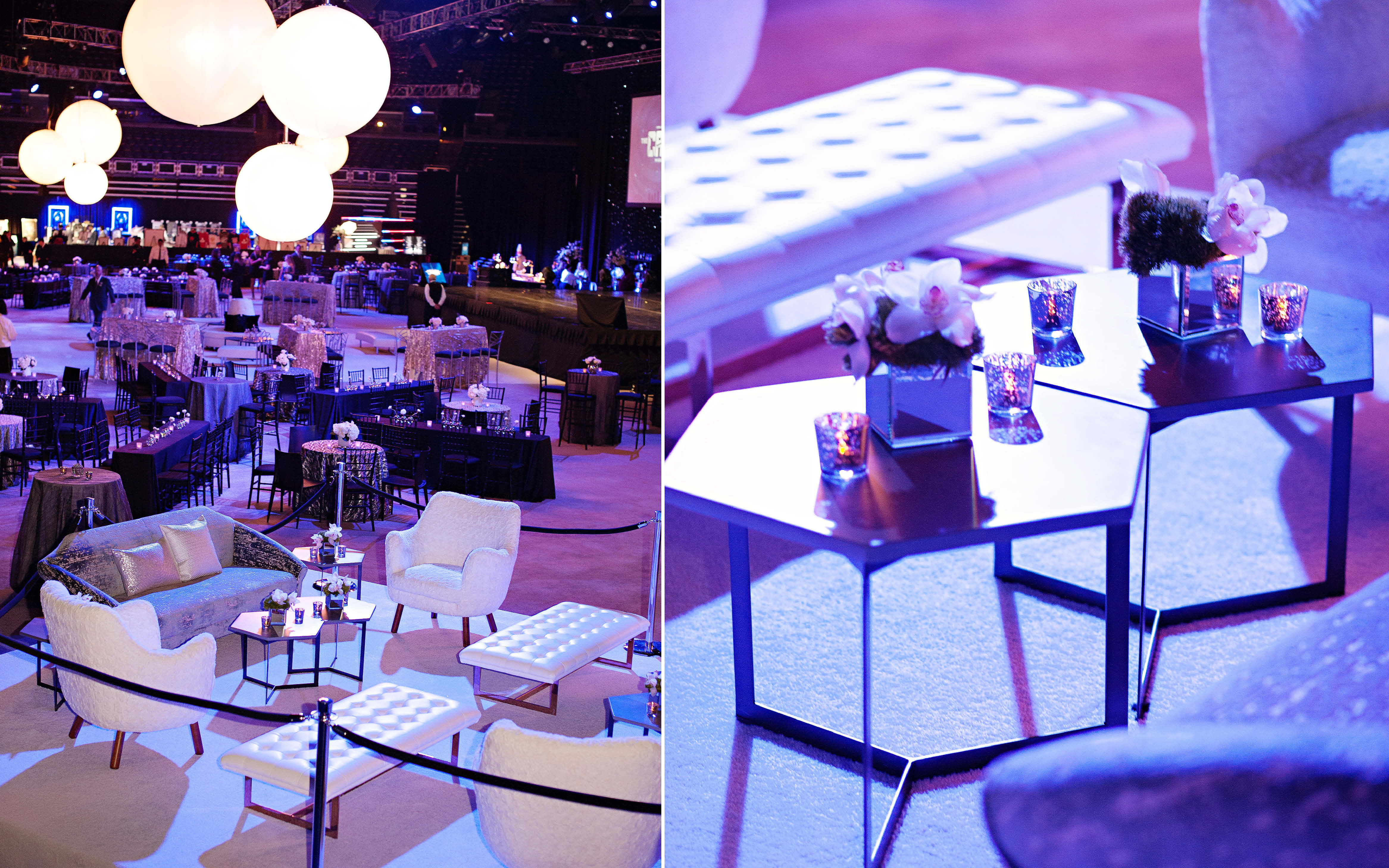 Photos by: Kortnee Kate Photography
This year's Matson Money conference featured a graphic artist from The Sketch Effect who captured the talks on a large canvas in front of the audience. What a fun summary of the event and what a talent!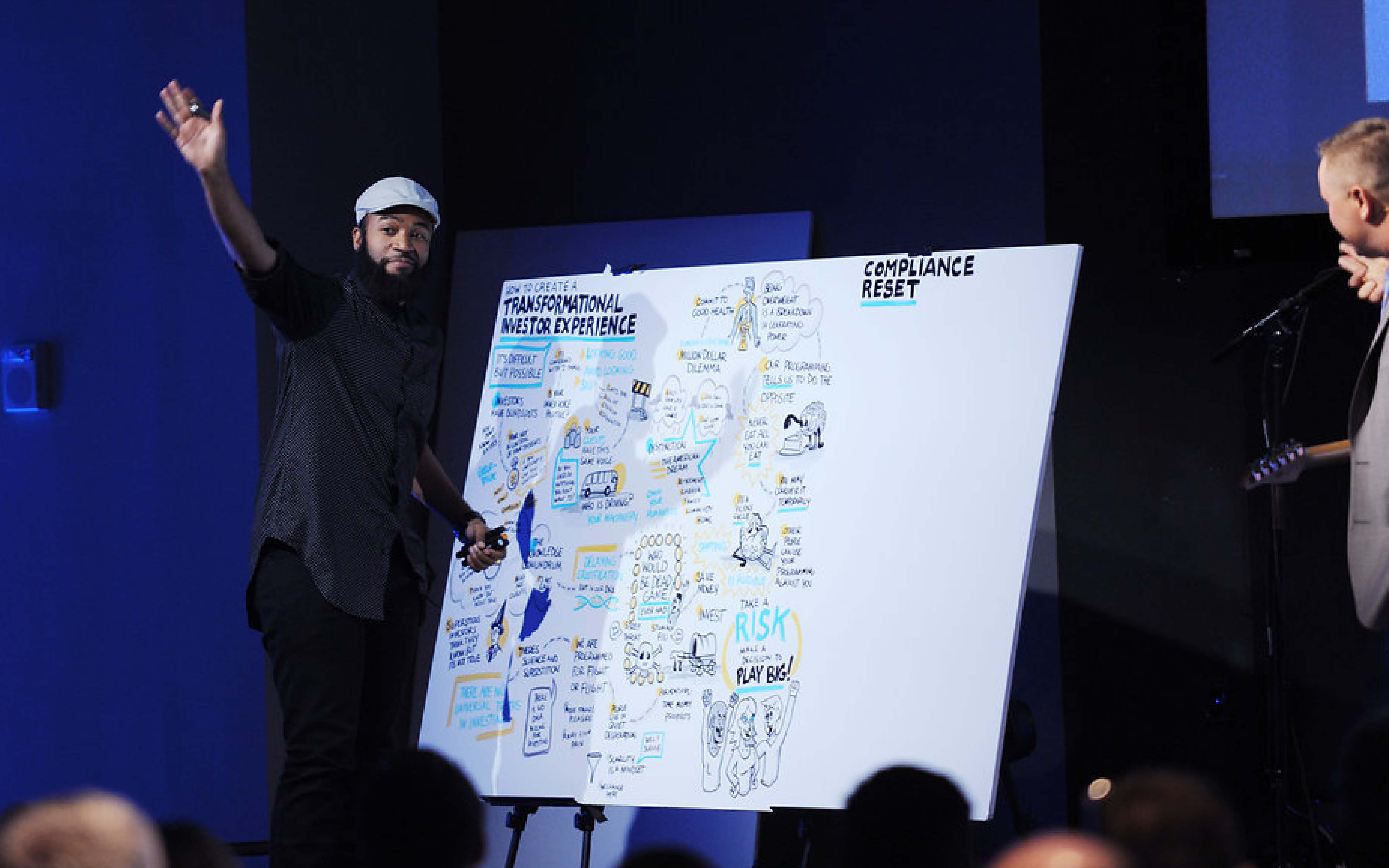 Photos by: Tine Hoffman
Guests were lounging in style at both the Welcome and Thursday Night Party for the Matson Money conference in Scottsdale, Arizona. The furniture, provided by Classic Party Rental, turned these outdoor areas into casual, cool event spaces.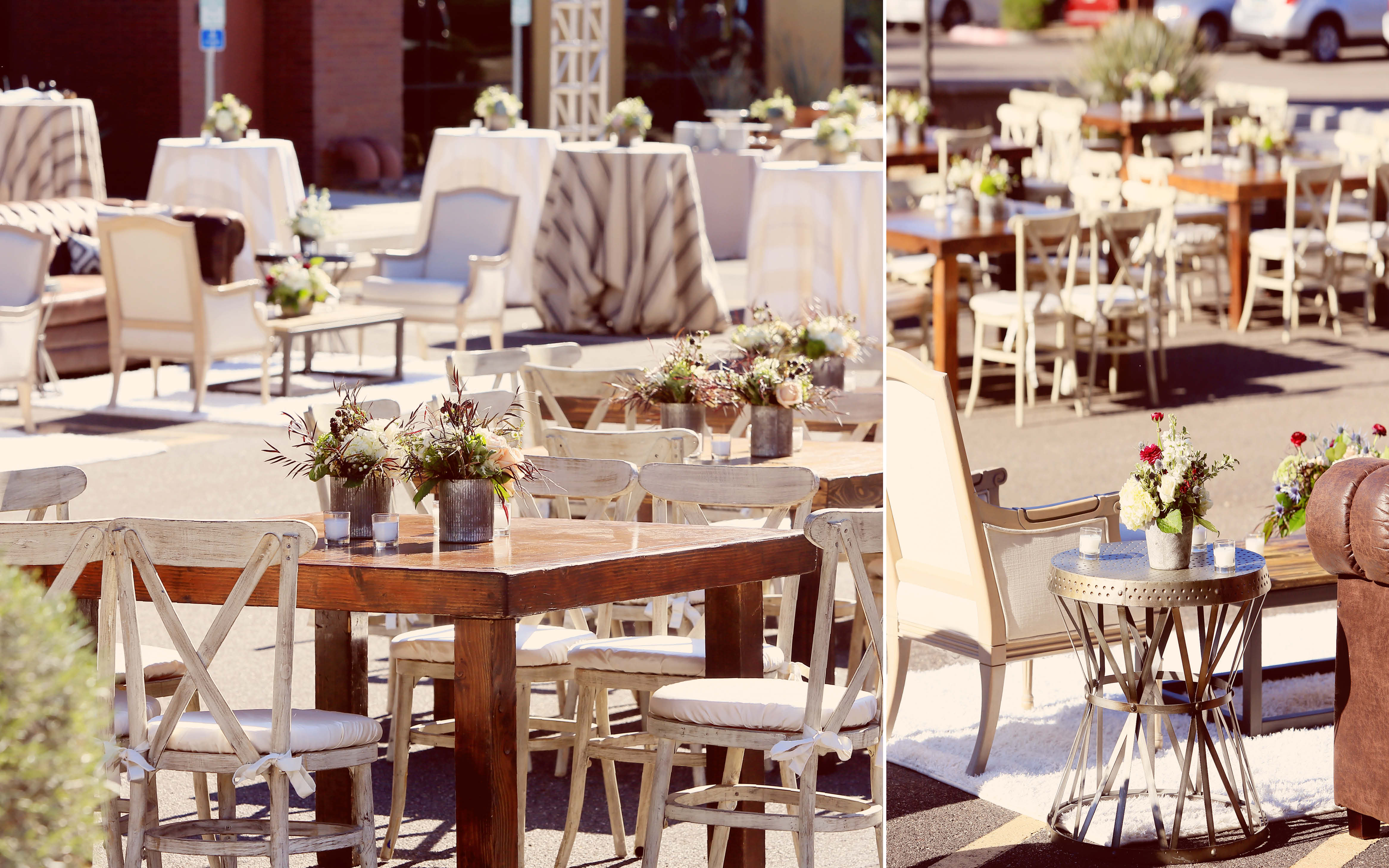 Photos by: Tine Hoffmann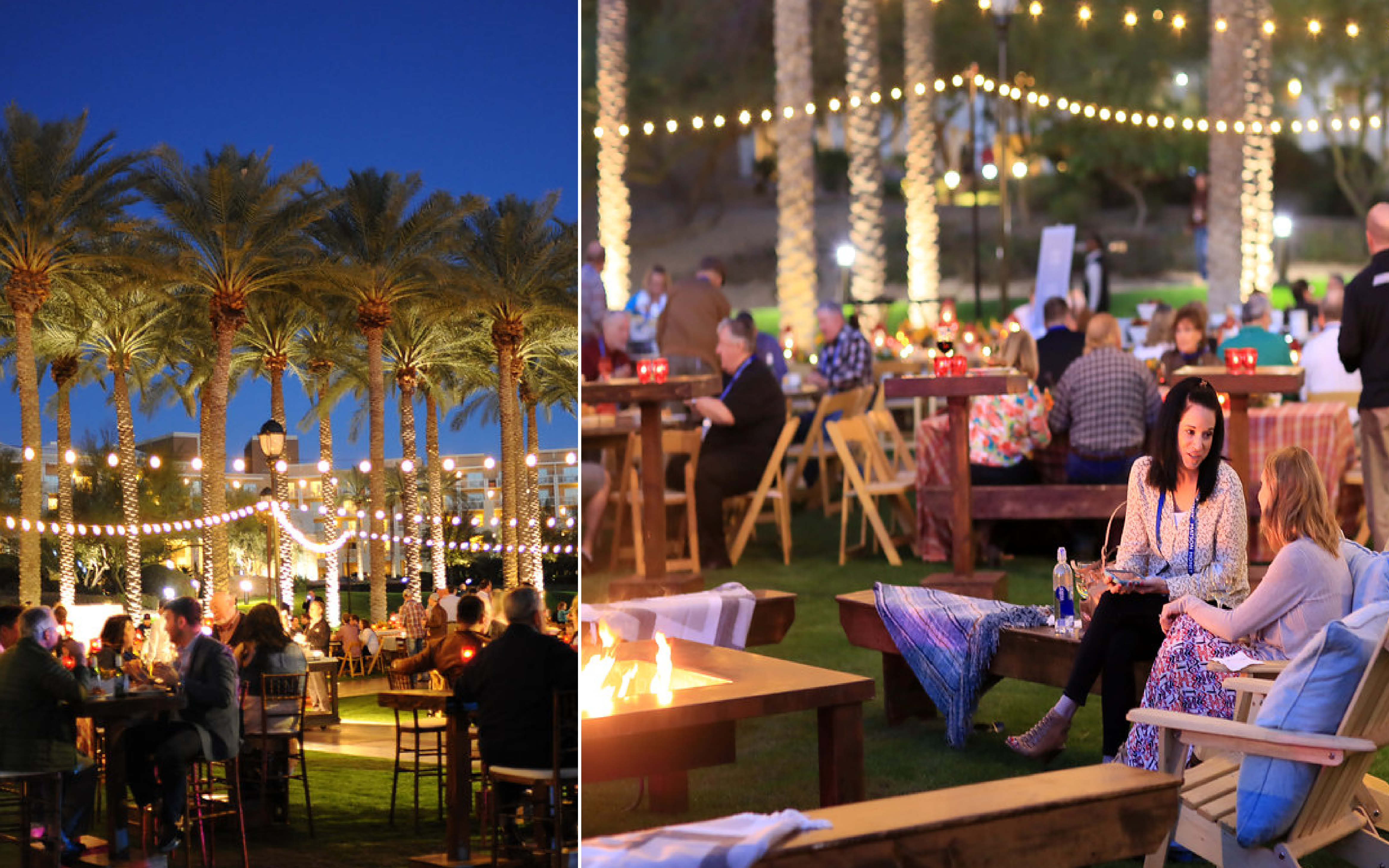 Photos by: Tine Hoffmann
At P&G's Signal Event, the hallway was a sight to be seen with a cascade of white balloons filing the space. Joel Armor and his team worked tirelessly to create this custom installation, and in our opinion, totally nailed it!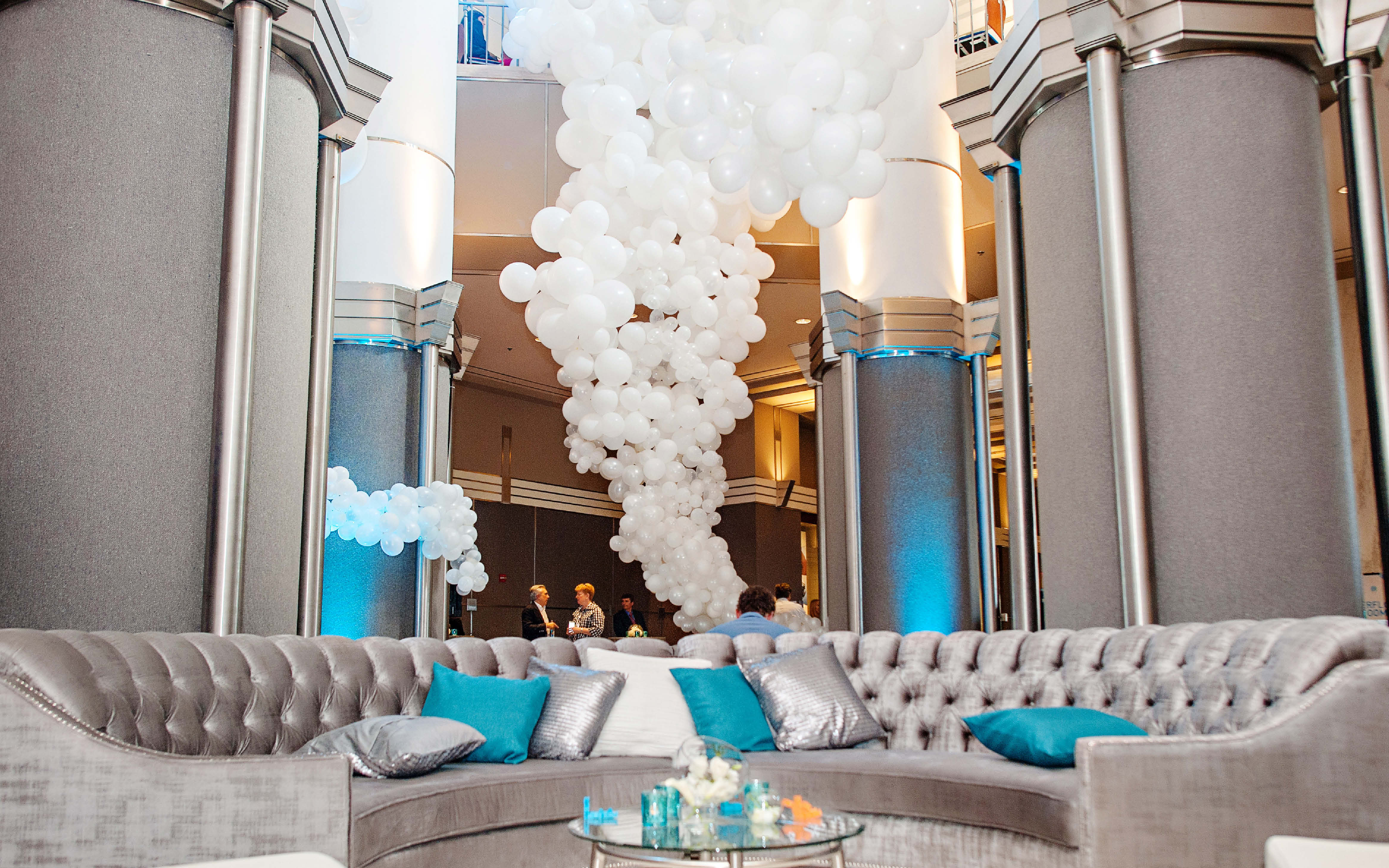 Photo by: Kortnee Kate Photography
Who could resist this fabulously pink birthday dessert bar?! And these desserts, provided by Carmatille Chocolates and Three Sweet Girls Cakery, really did taste as amazing as they looked!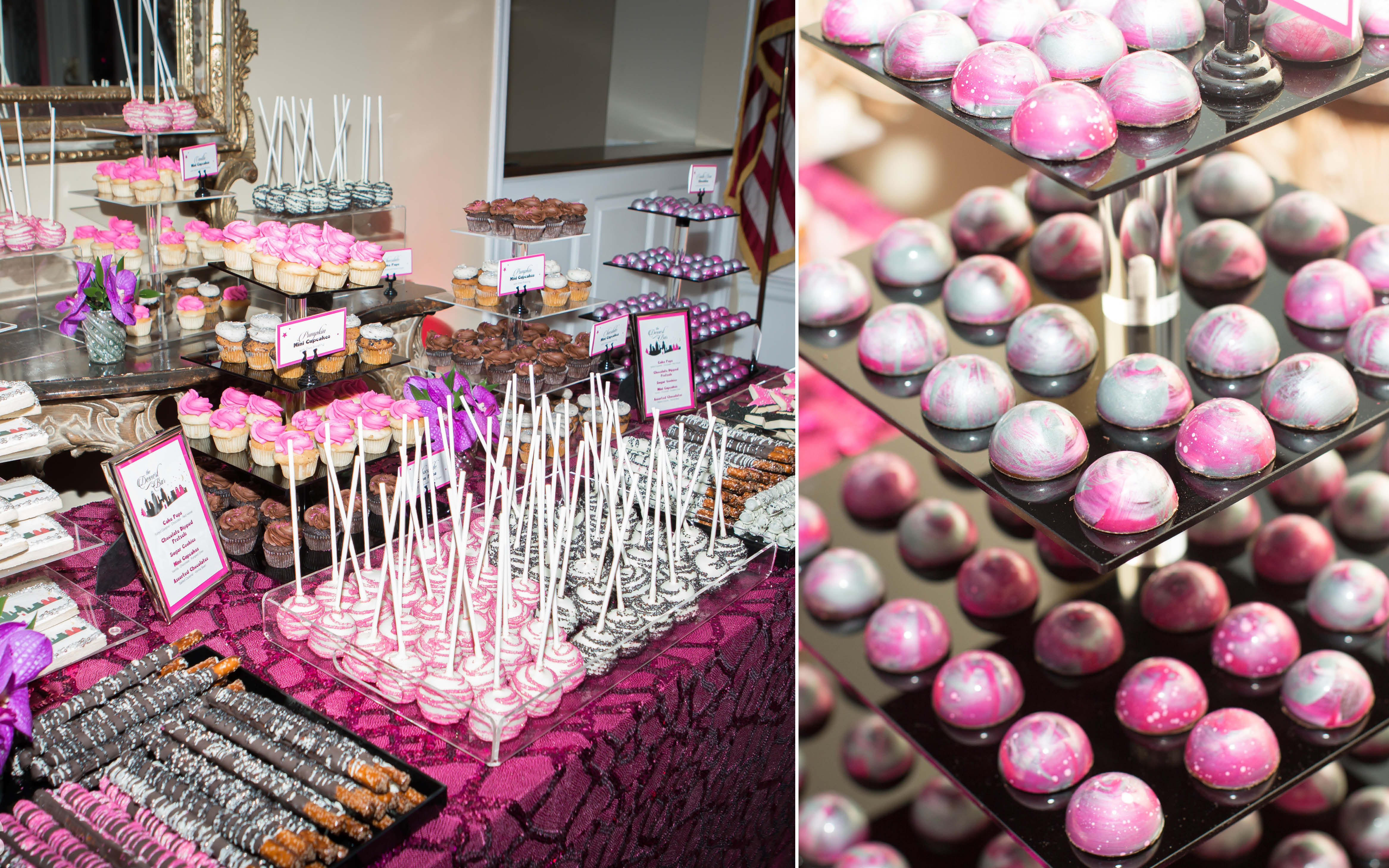 Photos by: Amber Bridges Studios
The creativity and vision of our clients and vendors never ceases to amaze us, and this year they did not disappoint! We can't wait to see what is in store for next year.