Posted December 27, 2018
They say the details make the design and as another whirlwind year comes to a close, its so much fun to look back at our favorite design details that we dreamed up with our clients this year.
Every element of the place settings at Katie and Cory's Greenacres wedding was painstakingly thought out. We loved the menu that featured the same custom watercolor as their invitation, the diagonal napkin fold, watercolored place cards and gold flatware and charger plates. Each element was gorgeous on its own and flawless in combination.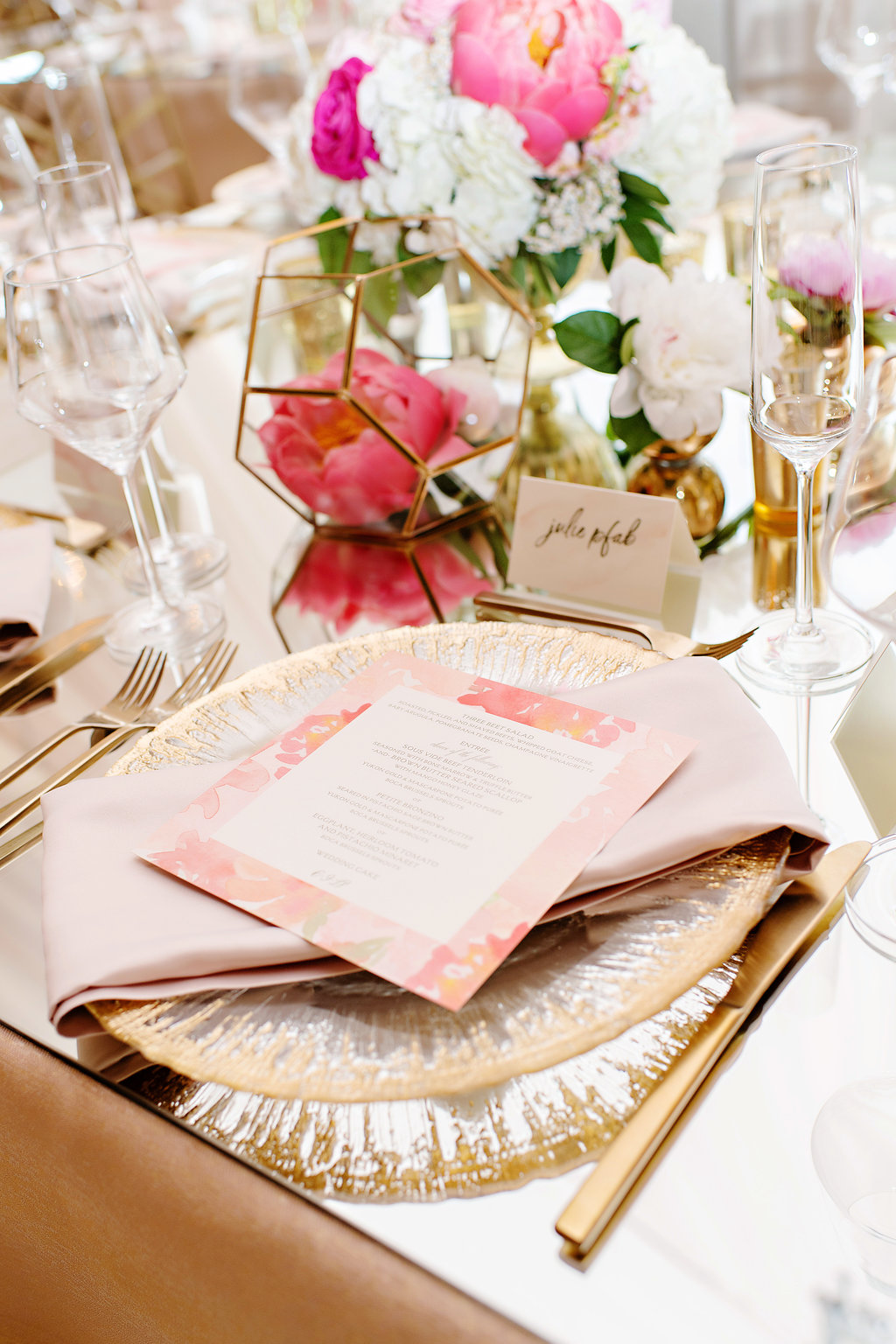 Photo by Kortnee Kate
We love it when a detail weaves it way into every aspect of the wedding and Jackie and Ray's classic monogram did just that. The monogram was featured everywhere from the stationery to custom embroidered ribbon on her bouquet, embroidered keepsake napkins for the head table and custom pillows in the lounge area.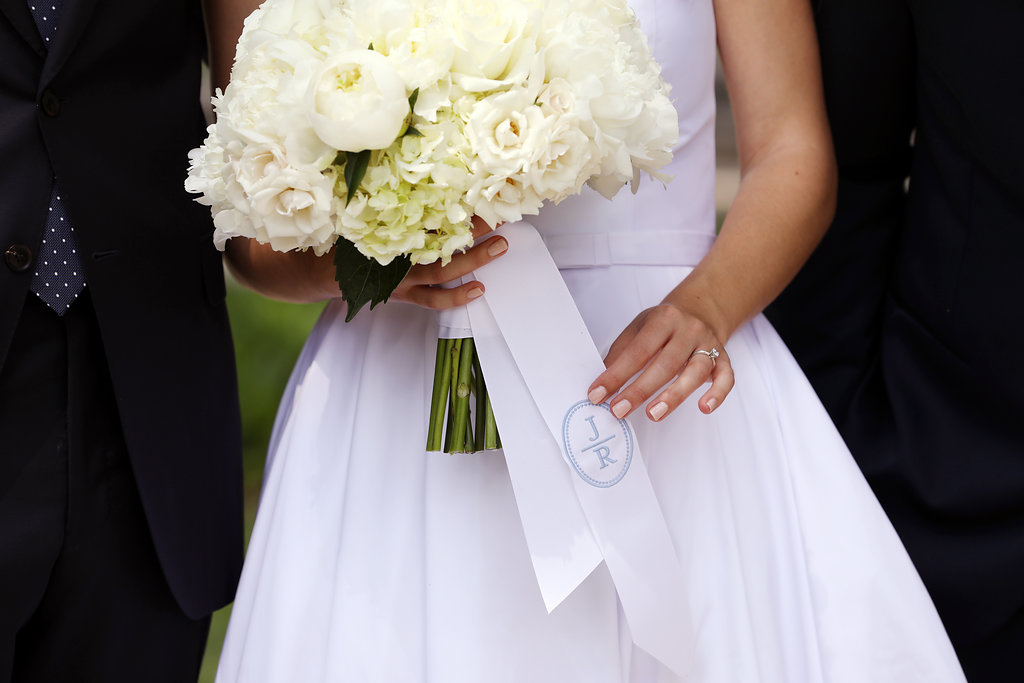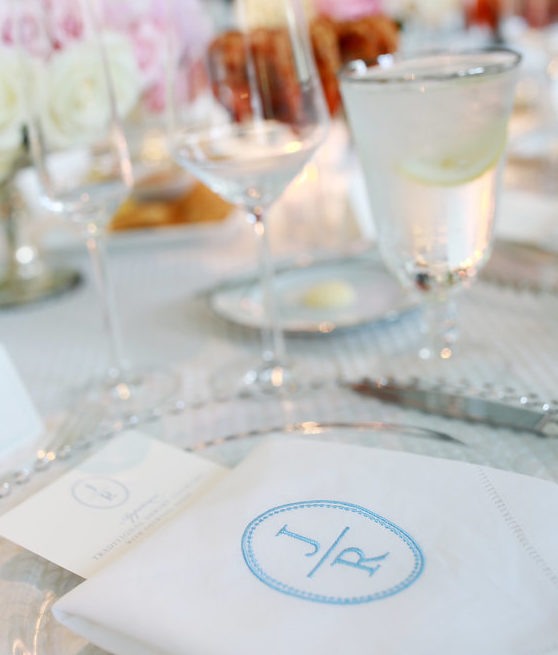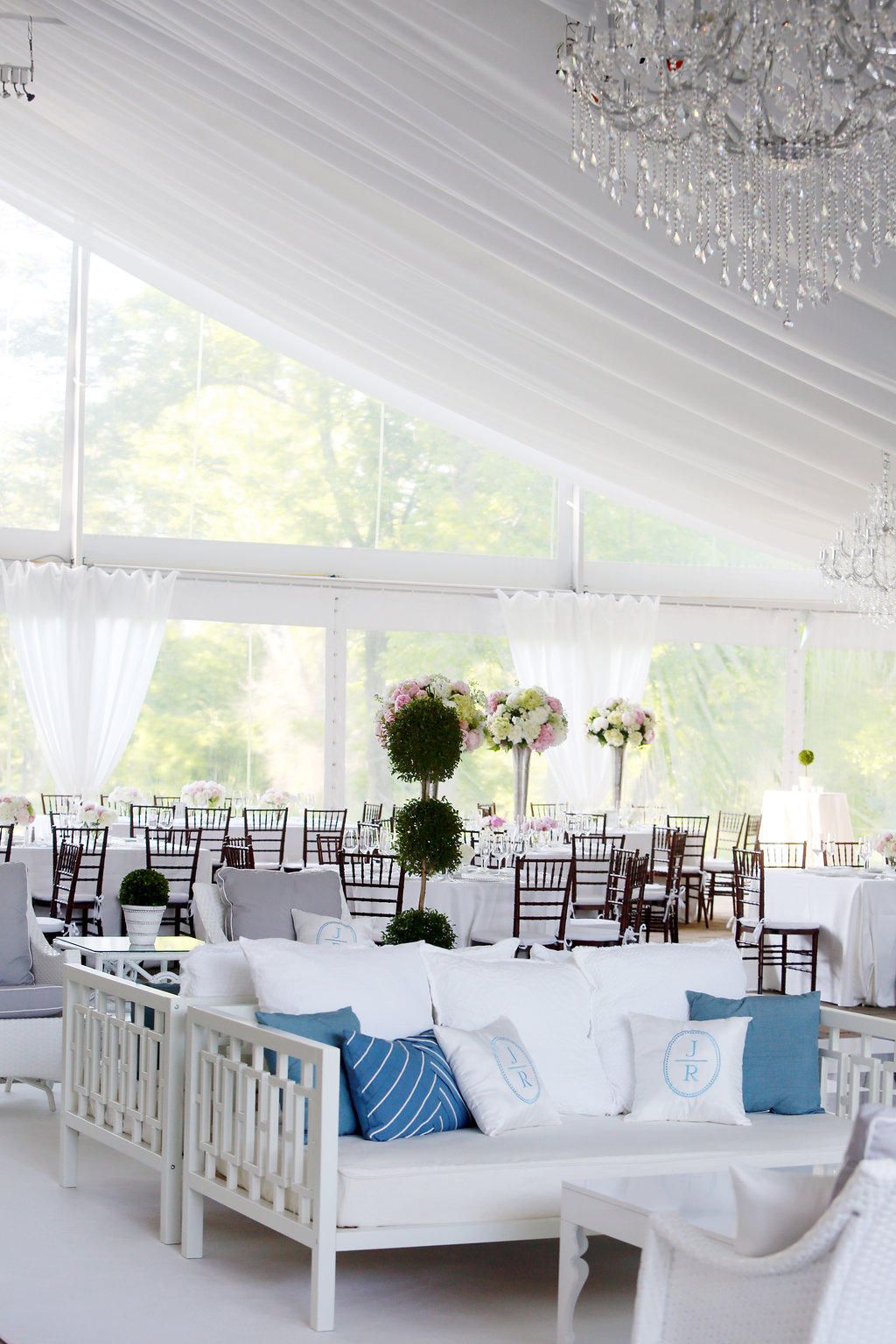 Photos by TM Photography
Corporate events can have details that wow too and this modern Gatsby themed event was not lacking in the detail department. Our favorite details were the two that made major impacts – the asymmetrical balloon sculpture designed by Gromeza and this incredible custom art deco dance floor.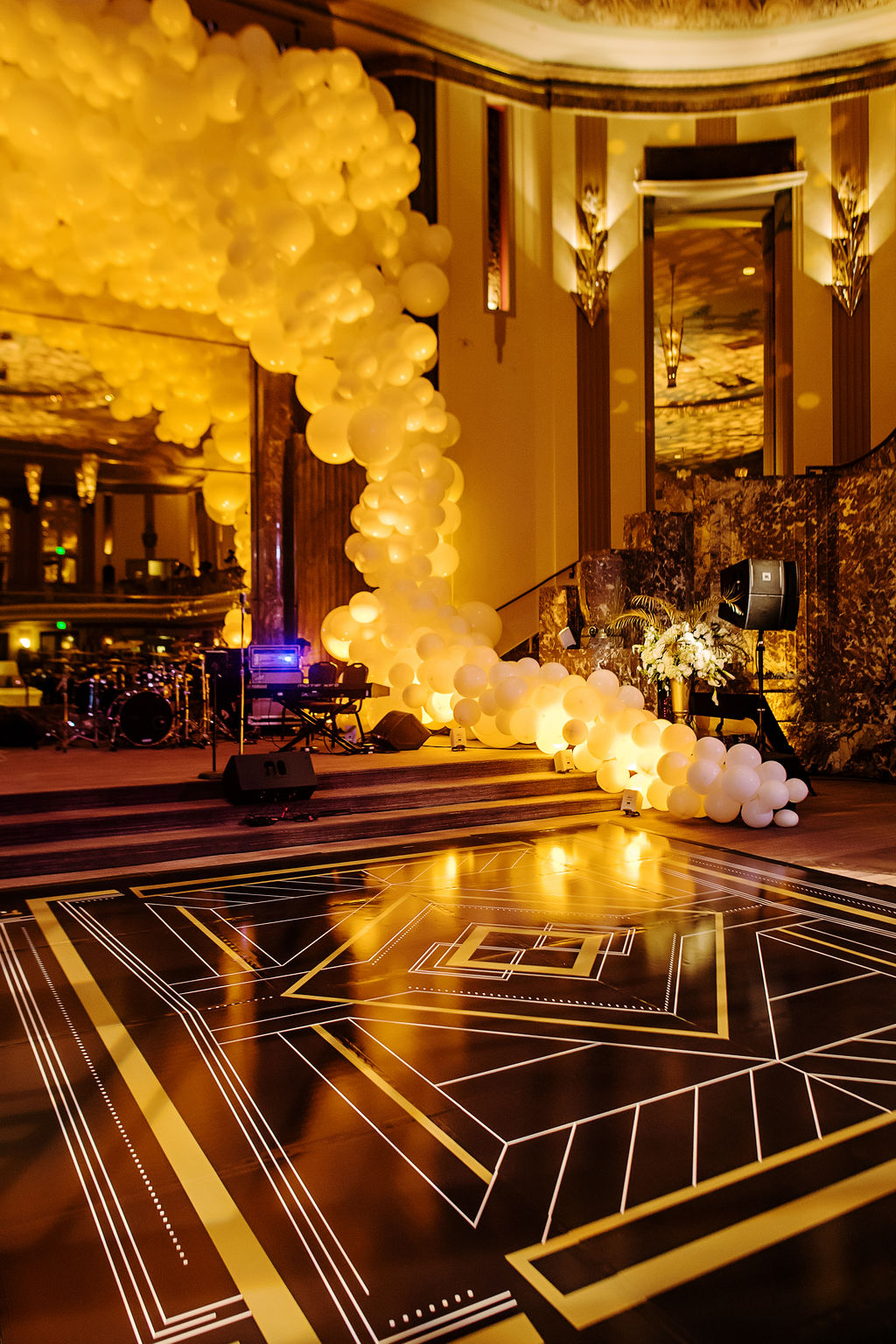 Photo by Kortnee Kate
Last but not least, who doesn't love a great lounge area? Each piece of this cozy hideaway was carefully chosen to create a zen, spa-like vibe. We loved how unique each piece of furniture was, from the chairs and pillows to the coffee tables.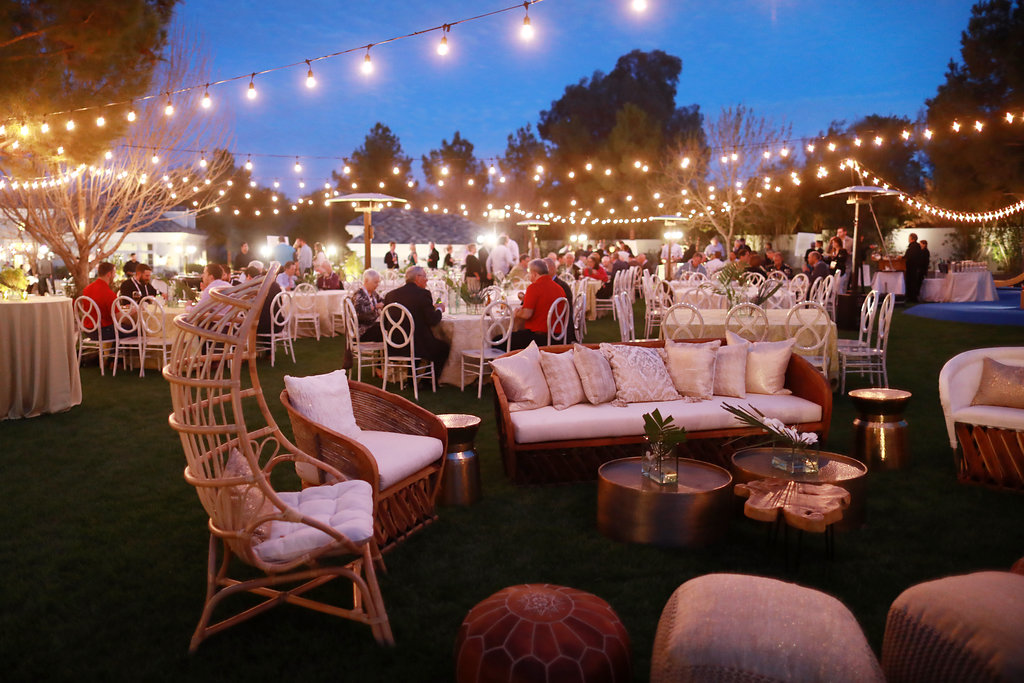 Photo by TM Photography
We can't wait to start working with our clients to dream up more unique and thoughtful details in the year to come!