Posted December 31, 2018
Next up on our review of 2018 is our Favorite Florals of the year!
We are suckers for beautiful flowers and luckily, we work with the most amazing floral designers in Cincinnati and beyond our state that add their amazing touch to all our events!
These centerpieces below by Yellow Canary blew us away at Katie's summer wedding!
(There are SO many beautiful photos to share from this wedding but we are not allowed to do that… just yet. So you will have to settle for this iPhone photo for now. More to come soon… we promise!)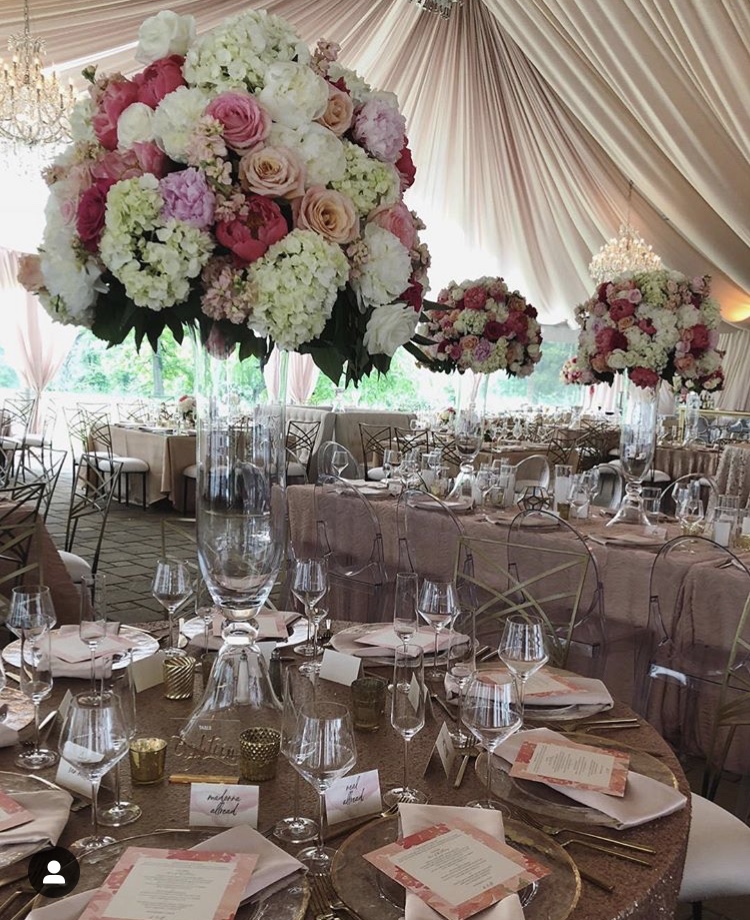 A simple and elegant bridal bouquet will get us. Every. Time. Bouquet design by Robin Wood. Photo below TM Photography. The ribbon detail perfectly matched the style of bouquet (and the very lovely bridal gown). Jackie's look was an all around classic, timeless and elegant beauty!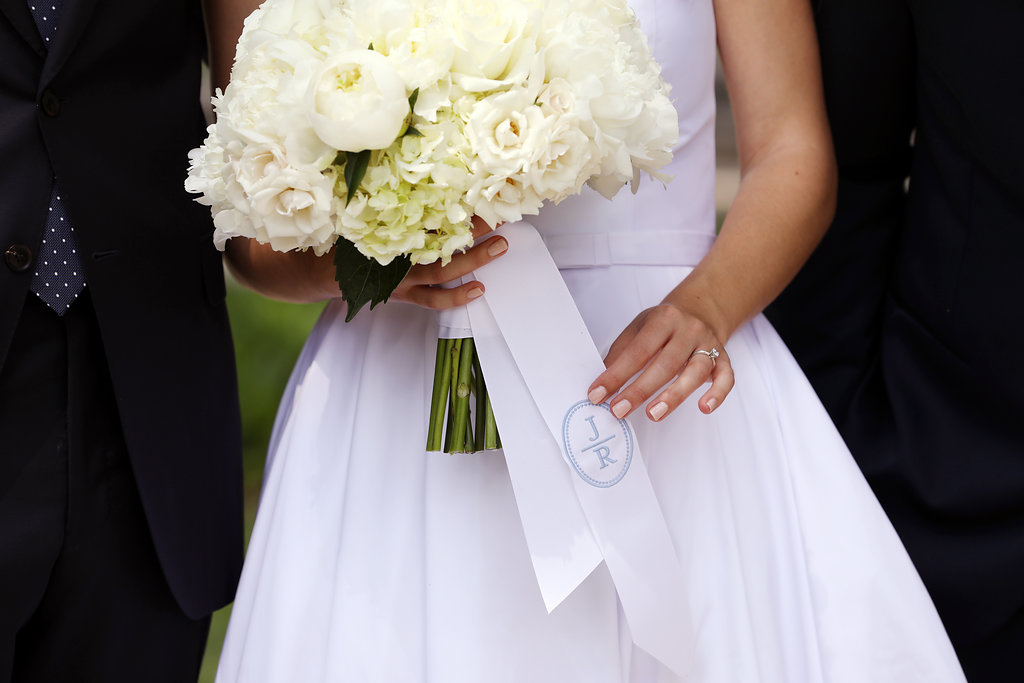 This vibrant bouquet below, also designed by Robin Wood Flowers, was a stunner (as was the bride and her Marchesa gown! Wowsa!)
Photo by Kortnee Kate.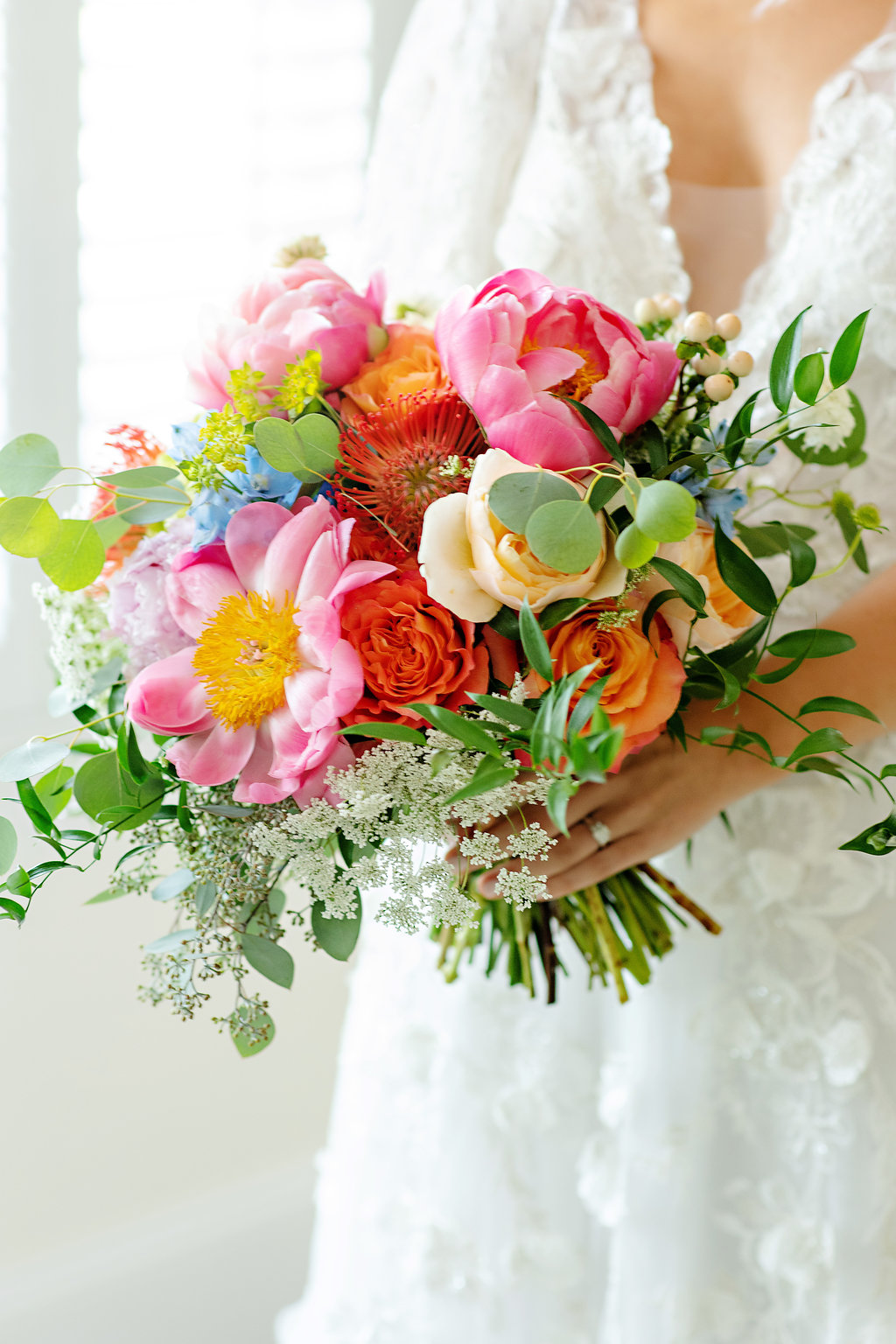 Let's talk about beautiful flora bar fronts, such as this one by Yellow Canary.  Kristen and her team painstakingly applied every greenery and every flower one-by-one on the morning of the wedding. All of the flowers at this wedding were amazing.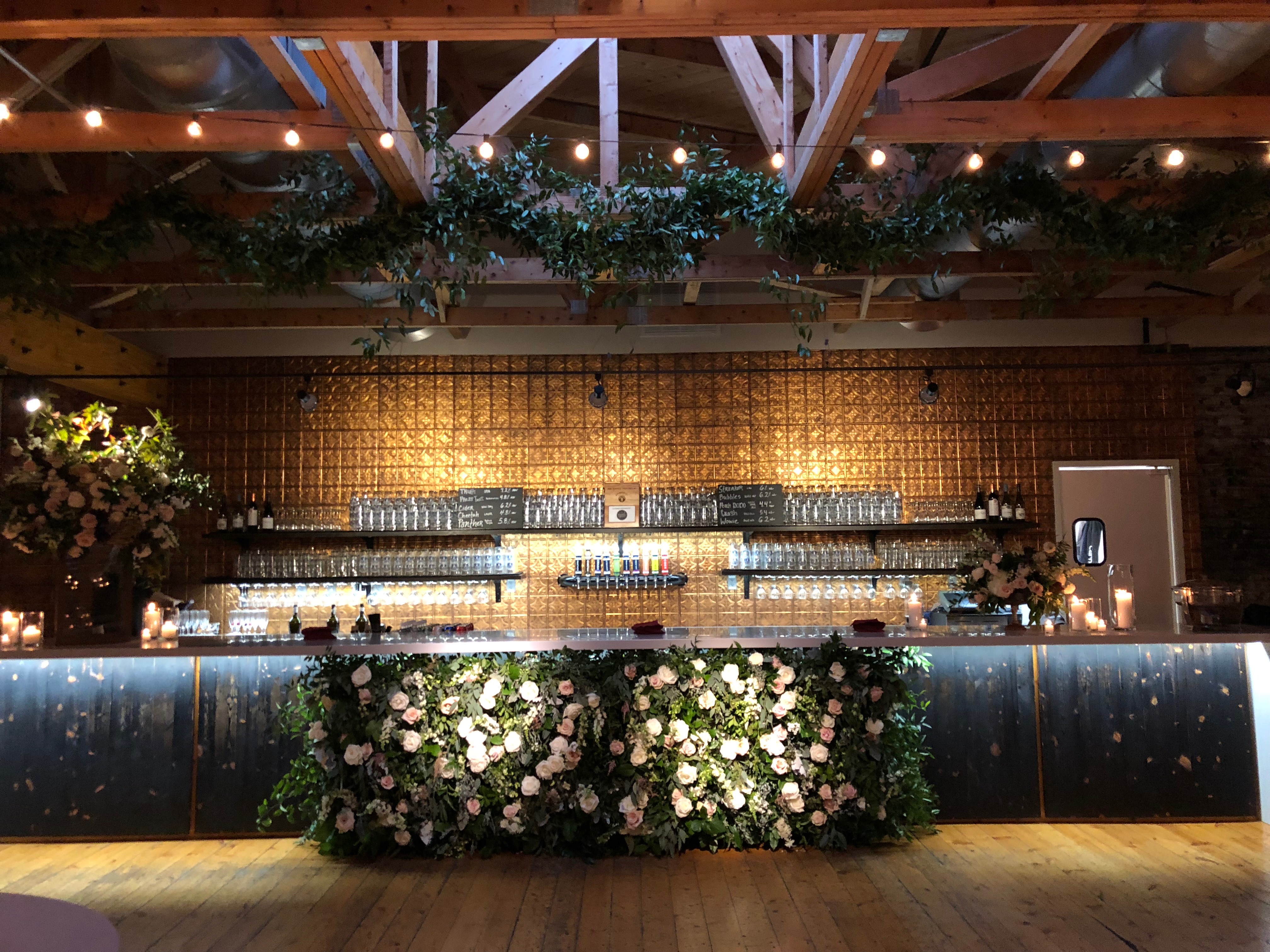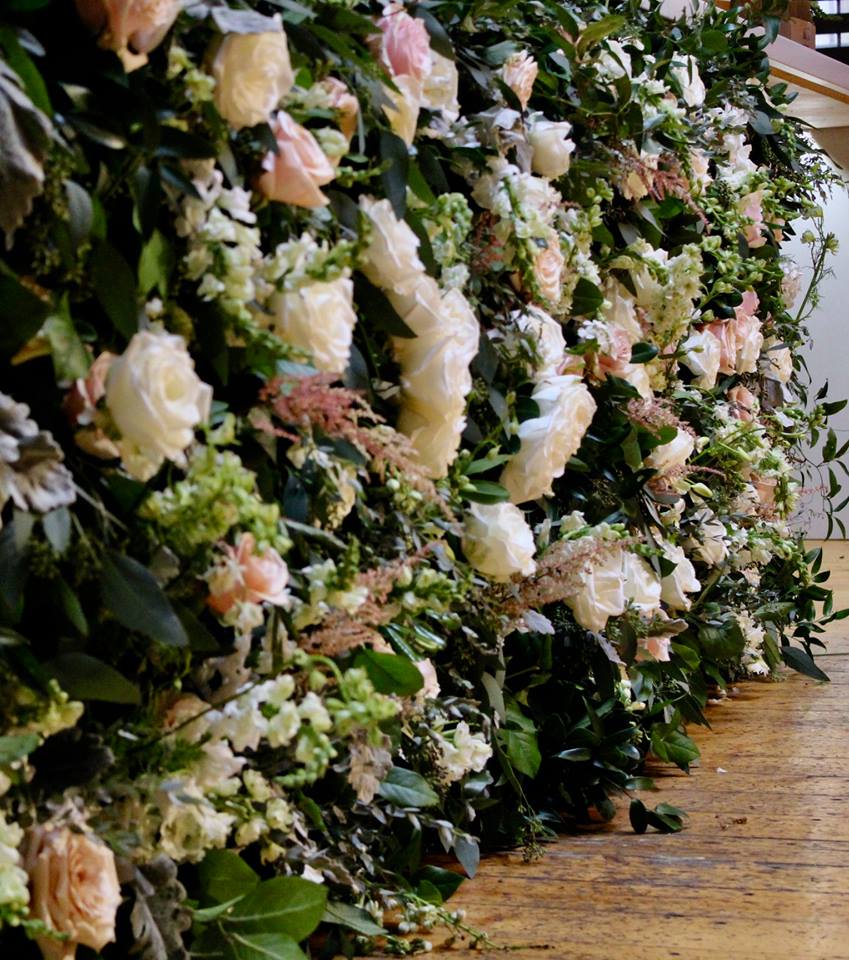 Photo above by David Stephen.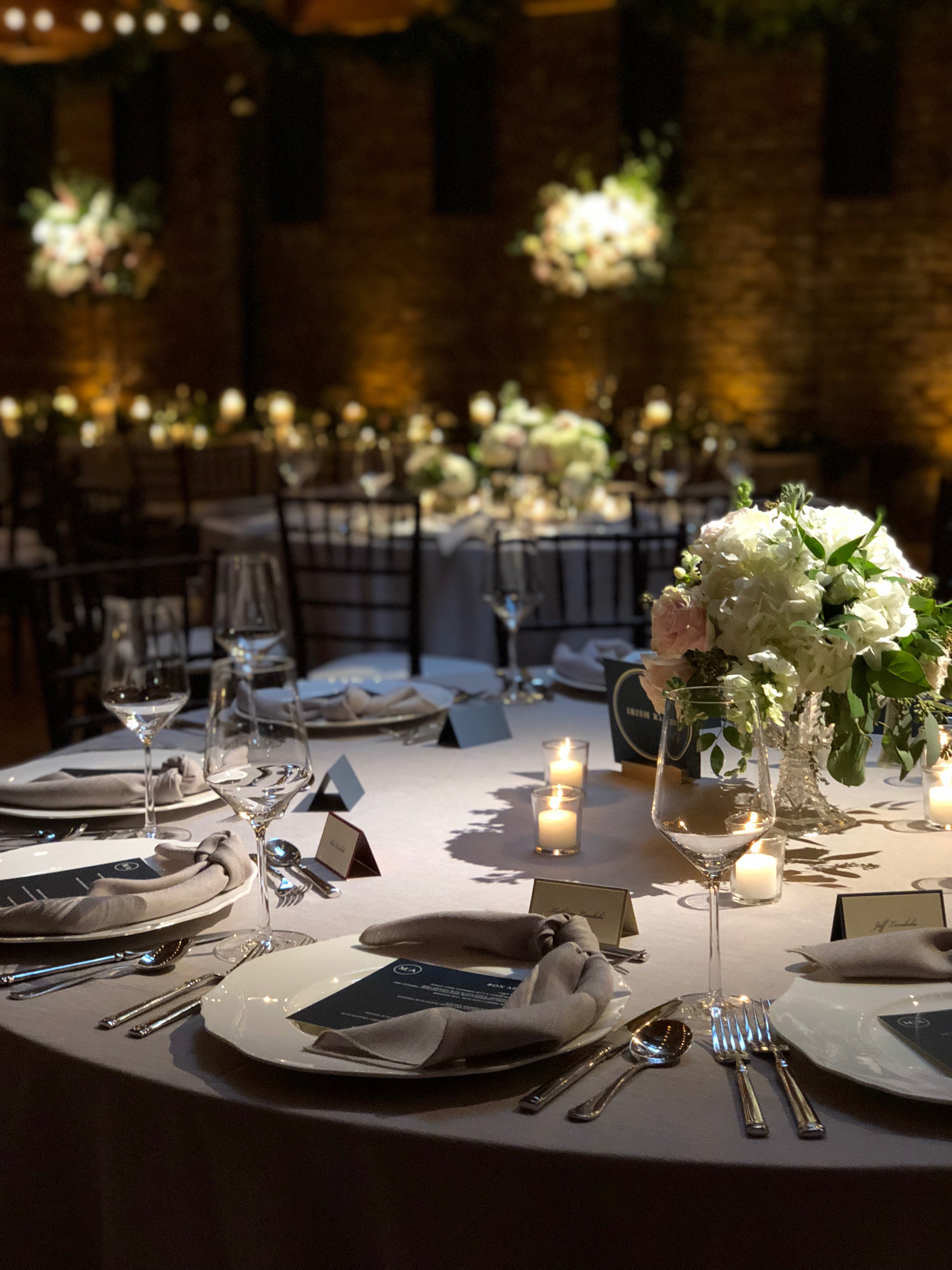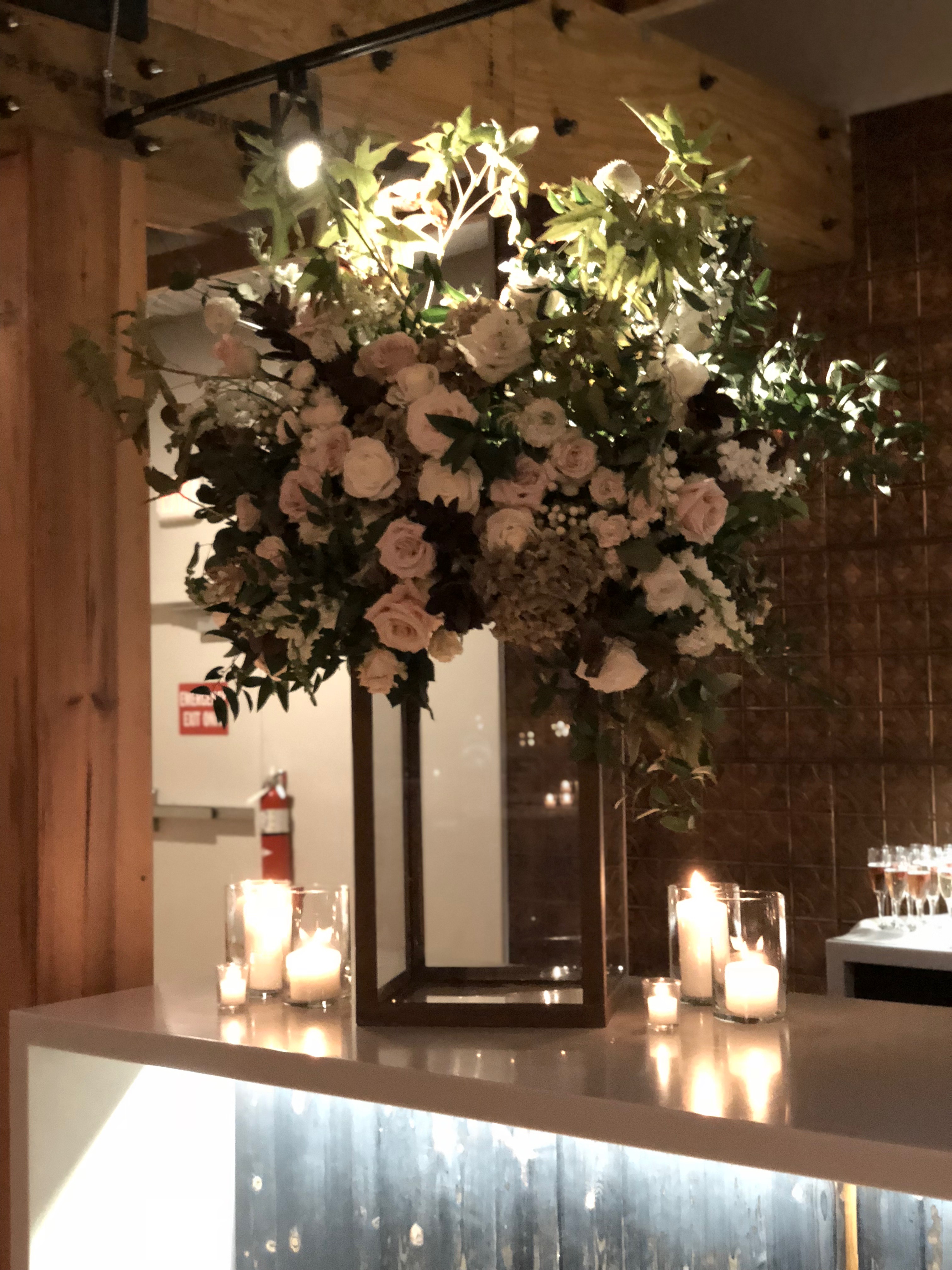 Photos above: iPhone… as if it wasn't obvi! 😉
We love these rustic centerpieces below… the perfect mix of florals and creative elements for an outdoor corporate event in Scottsdale. Floral Designer: Avant Garde.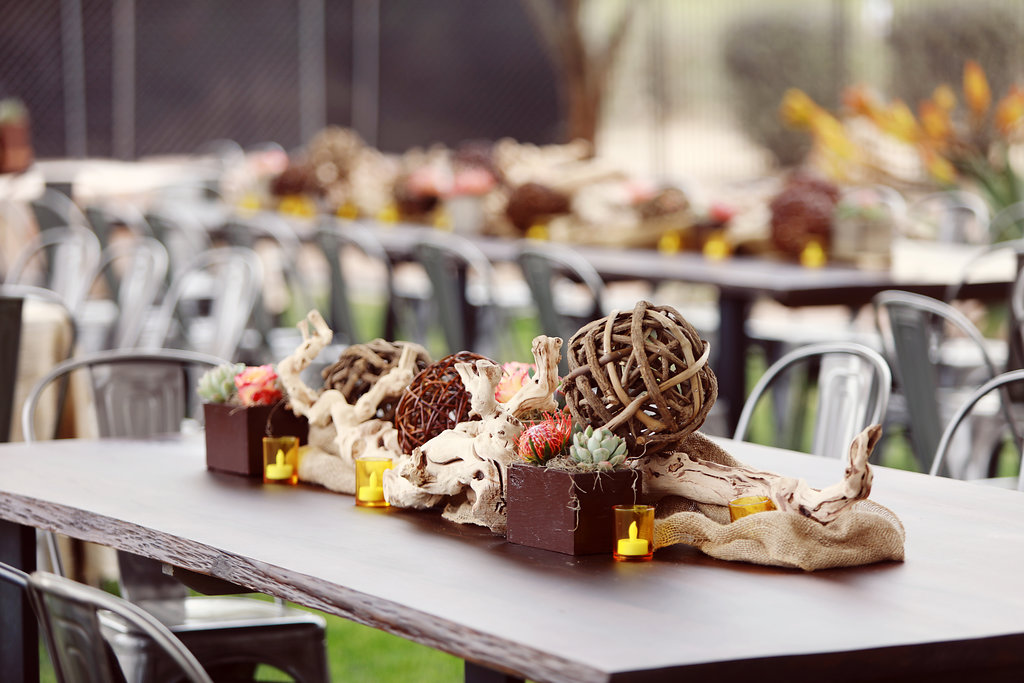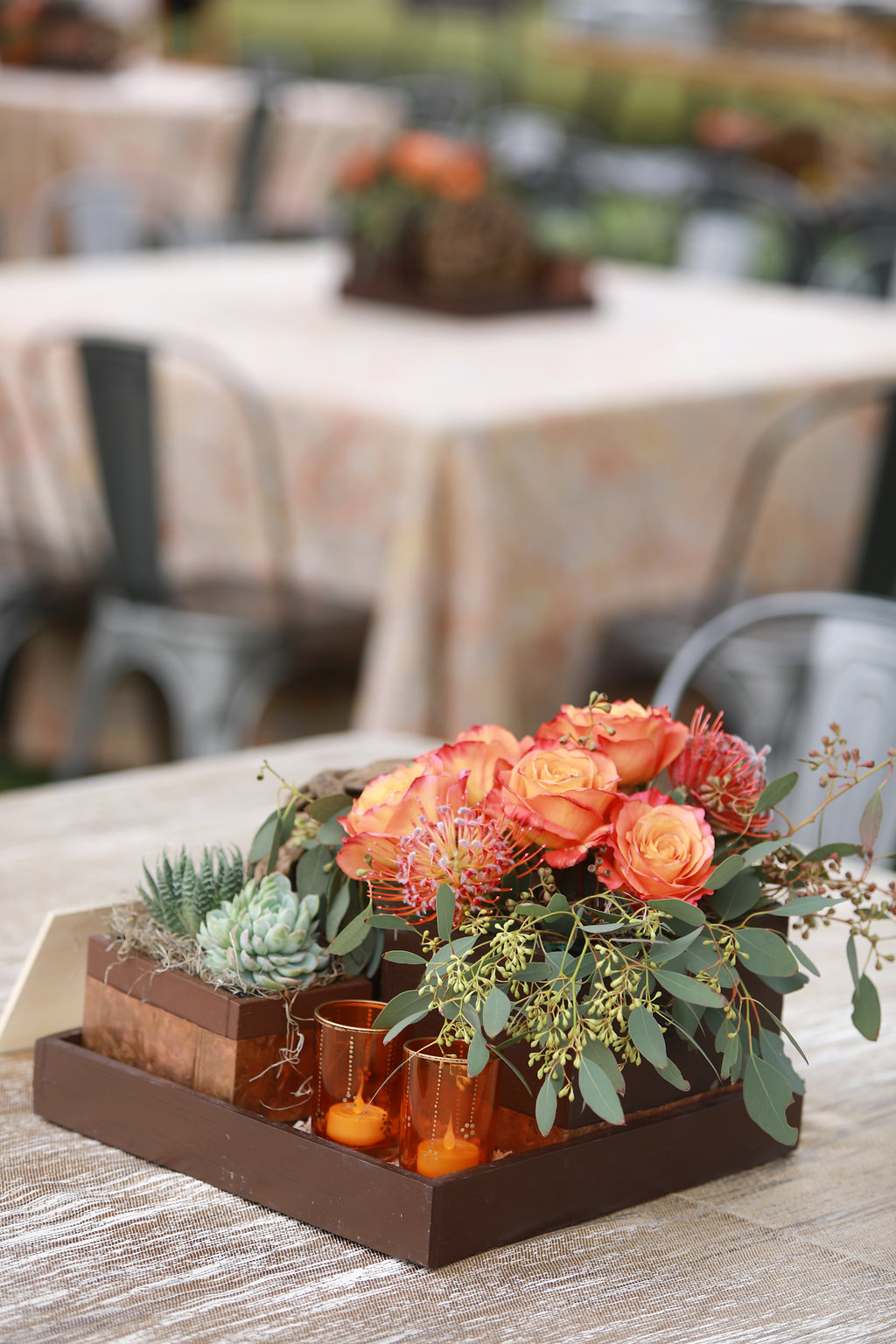 Everything about Cathy & Matt's wedding was swoon worthy, including the amazing flowers. But for now, all we can share is a sneak peek of what we captured with our phones.  Flowers by Yellow Canary.  More to come on this one… soon, we promise!!