Posted June 21, 2011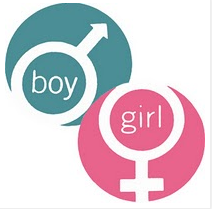 I like parties. I like throwing them for my clients and friends, attending parties and I like having my own! So, when I heard about the idea of having a little party to share the gender of a baby, I was IN!
My doctor appointment to find out the gender of my second baby was scheduled for last Friday. So, on Tuesday, I called up Lisa at Cupcake Crazy in Cincinnati to ask her if she could create some Cake Pops, that once bitten into, would reveal to us the gender of our baby. And so the plan was on.
Here I am, below, waiting in the lobby of the doctor's office for my 21 week ultrasound appointment with my mini-me, Joy (I'm looking a little rough at this 9:00 a.m. appointment which is across town from where we live!).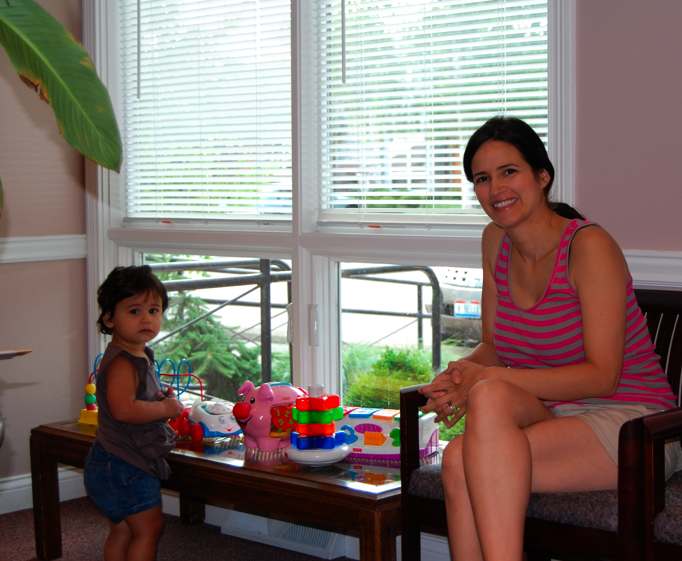 Getting the ultrasound!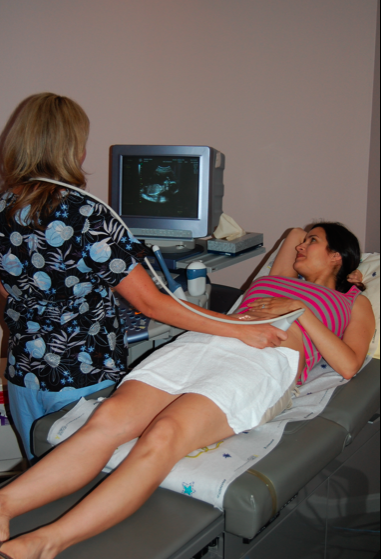 We had the sonographist write the gender in a card. Here she is giving the sealed envelope to me!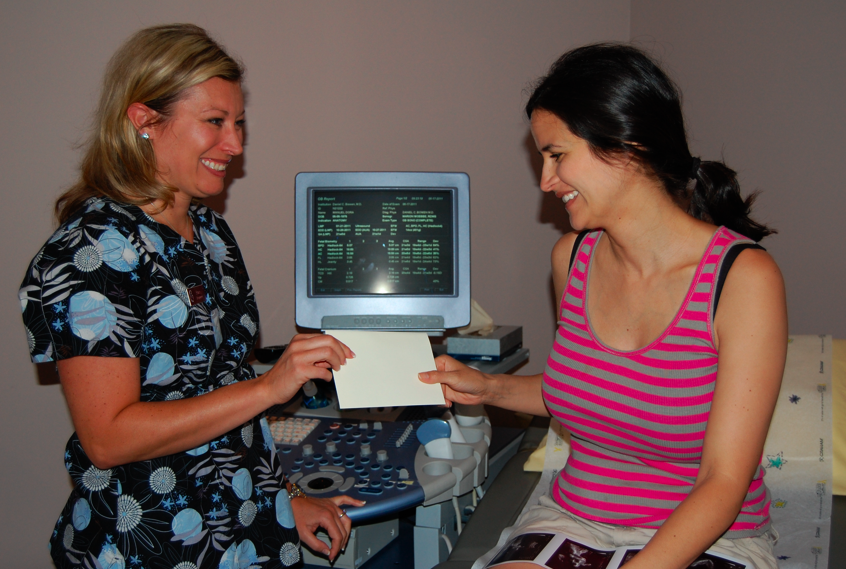 We then took the sealed envelope to Lisa at Cupcake Crazy in Cincinnati. She handed us a box of cake pops that we could bite into to find out if there was blue or pink inside (even though the outside decoration was blue and pink, the inside of them was all the same).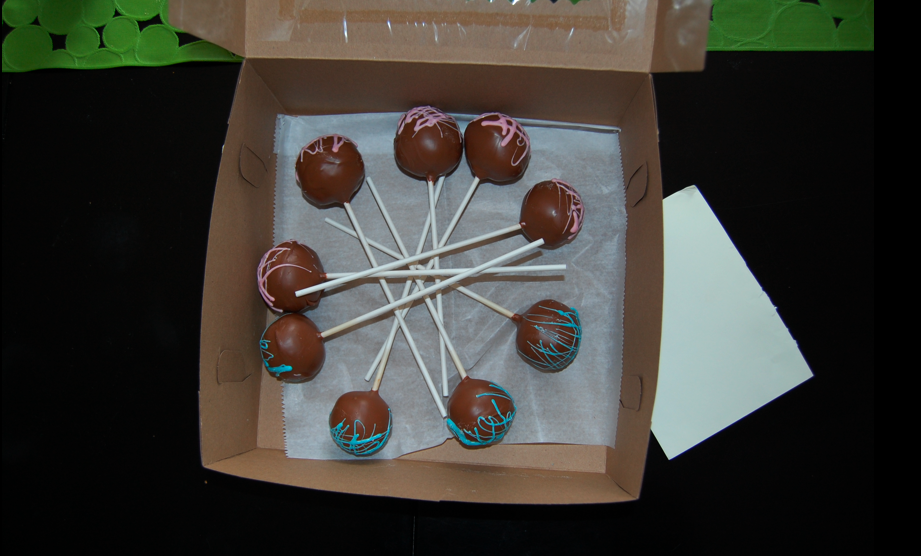 Here is the small group of faithful friends who came over for the cake pop reveal. I texted some friends the night before about this little party (great planning ahead, I know!) so I'm surprised we had anyone show up! (We had a few friends (not pictured) join us later, too!) I feel so honored to have such sweet people in my life who'd come at a moment's notice to share in a little fun!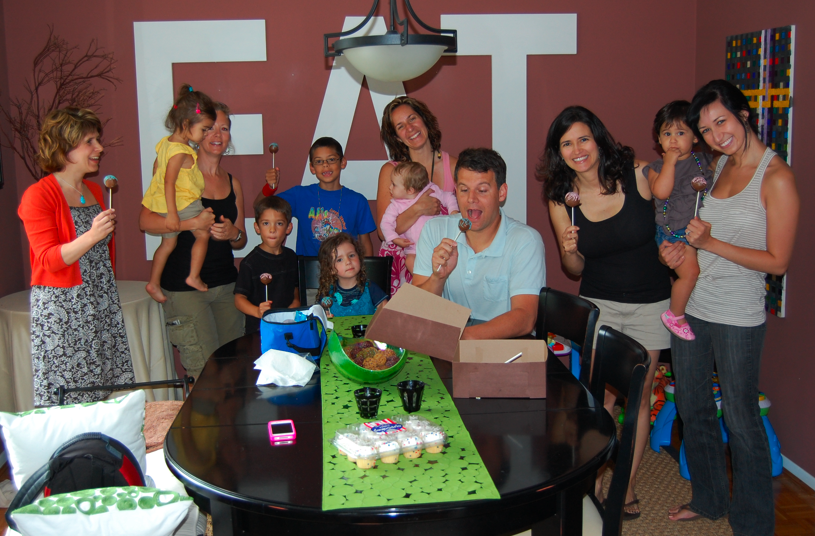 Stevie and I took the first bite into the cake pops. My husband is a bit surprised by the color he sees inside!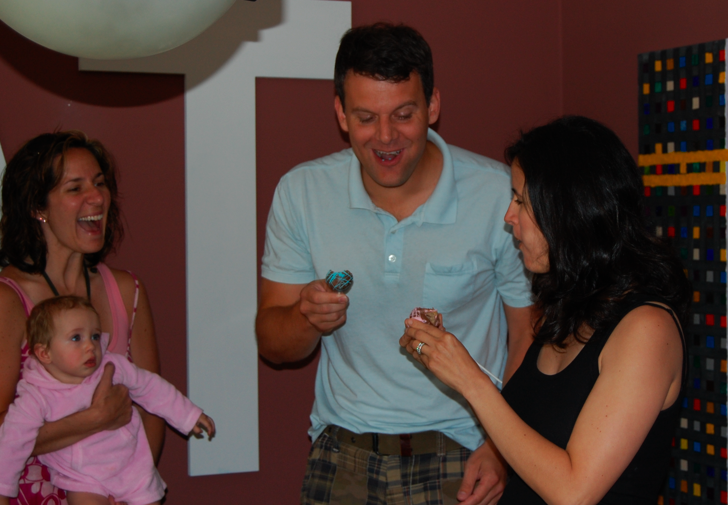 Still a bit shocked…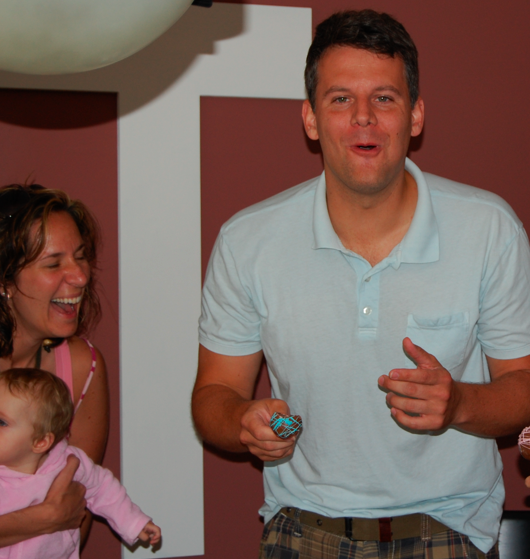 We open the card from the doctor's office, just to be sure…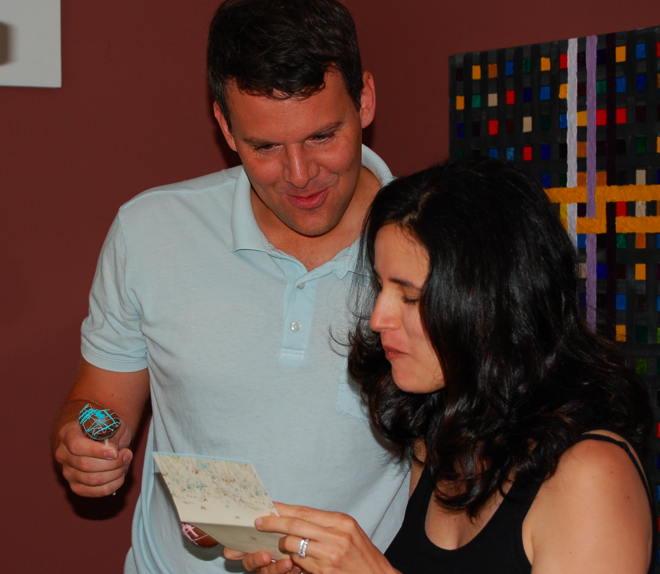 And sure enough, the cake pop was accurate. We are having another girl! My sweet Joy will have a sister! I've LOVED having a girl so I'm so excited to have another one!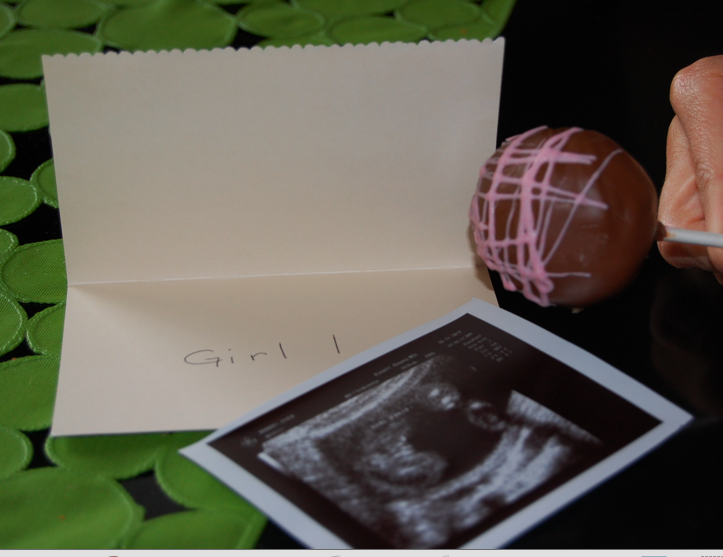 Children are such a blessing and I'm so thankful to be expanding our family into four!
Baby reveal parties are FUN! Mine was very simple, casual and low key, but yours can be anything you want it to be! Bring on the FUN! And the babies! 🙂