Posted December 26, 2012
2012 is almost over, and, wow, what a year it's been!  Like always, at the end of the year our team loves to think back over our weddings, the brides, the families who let us come an be a part of such special moments, and reflect on a few of our favorite things.  When we look at the weddings viva bella has done this year, it is easy to pick out HUNDREDS of favorite things…but, it's difficult to narrow it down.  So, we will give you just a sampling!
First, bride's dresses!  (We are GIRLS after all…we absolutely must gush over our favorite dresses!)  Often, the bride's dress sets the tone for the entire wedding and reception style, so we are always interested in what kind of dresses our brides choose.  A few favs…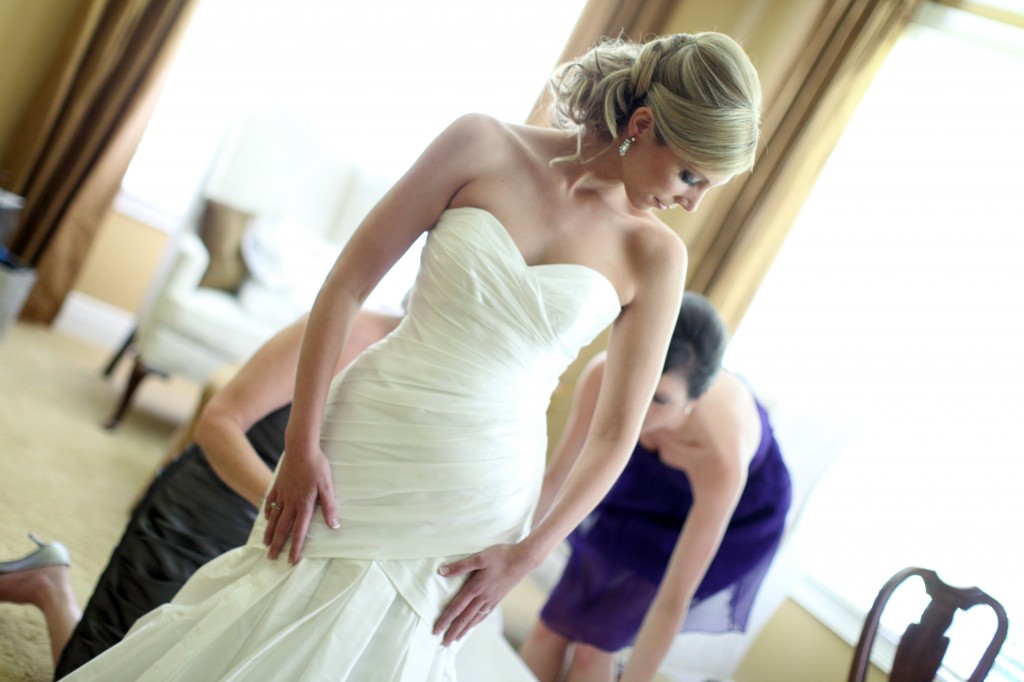 Audrey's mermaid style dress is elegantly pleated and perfectly modern…just right to show off her killer figure!  Her hairstylist mimicked the pleats in her updo for a little added drama.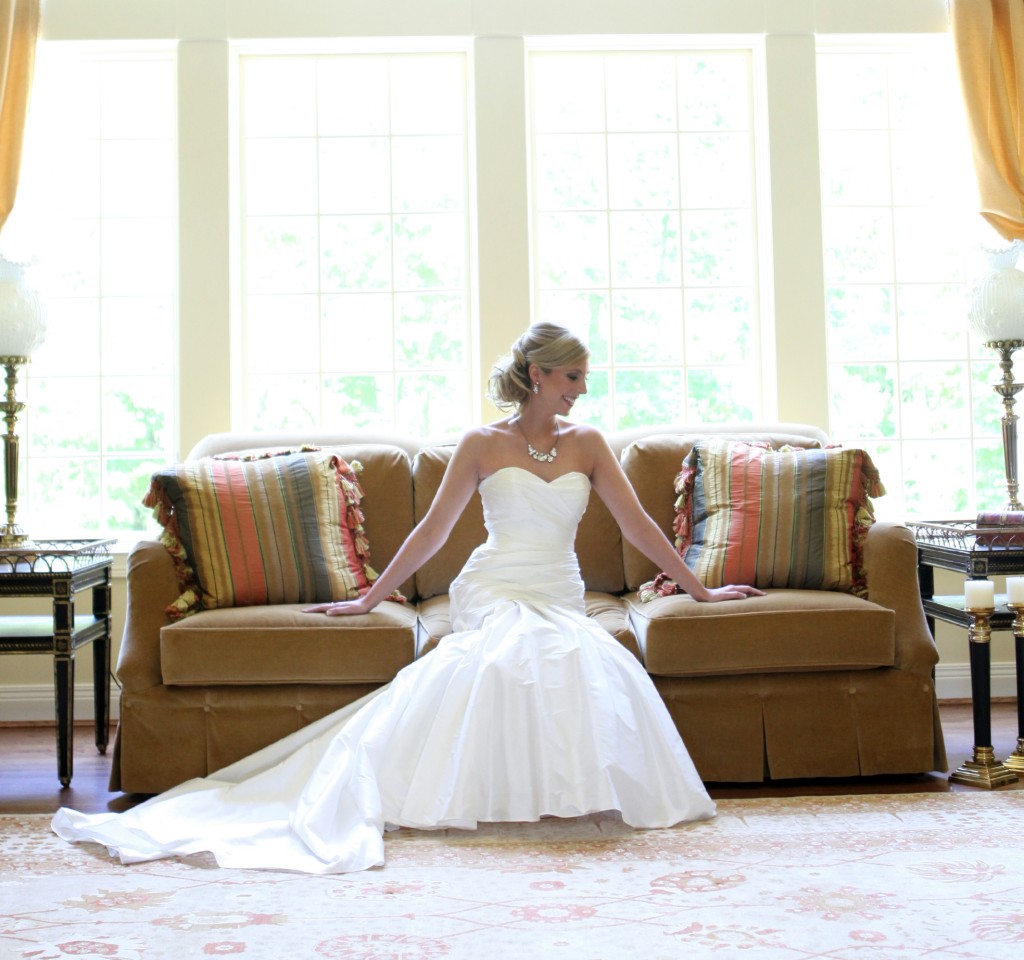 We love this sophisticated portrait of Audrey…we're sure it will be a family treasure.  (A little hint of what's to come: one of our VERY favorite moments of this wedding season involves Audrey's dress…check back for our Favorite Moments blog!) 🙂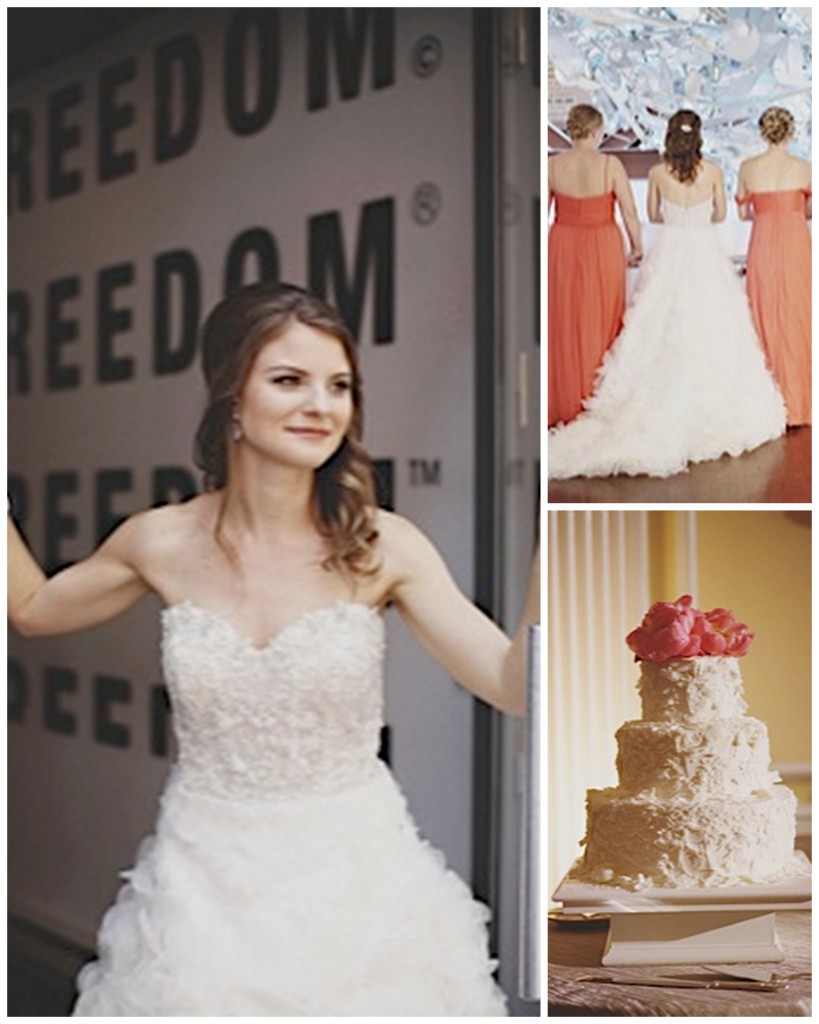 Michelle chose this stunning dress with fitted bodice and textured gown full of so many luxurious ruffles.  We love how the soft, romantic gown looks against the downtown Louisville images near the 21C Hotel…Michelle is just beautiful!  Even Virginia of Mert's Cakes took inspiration from the bride's dress!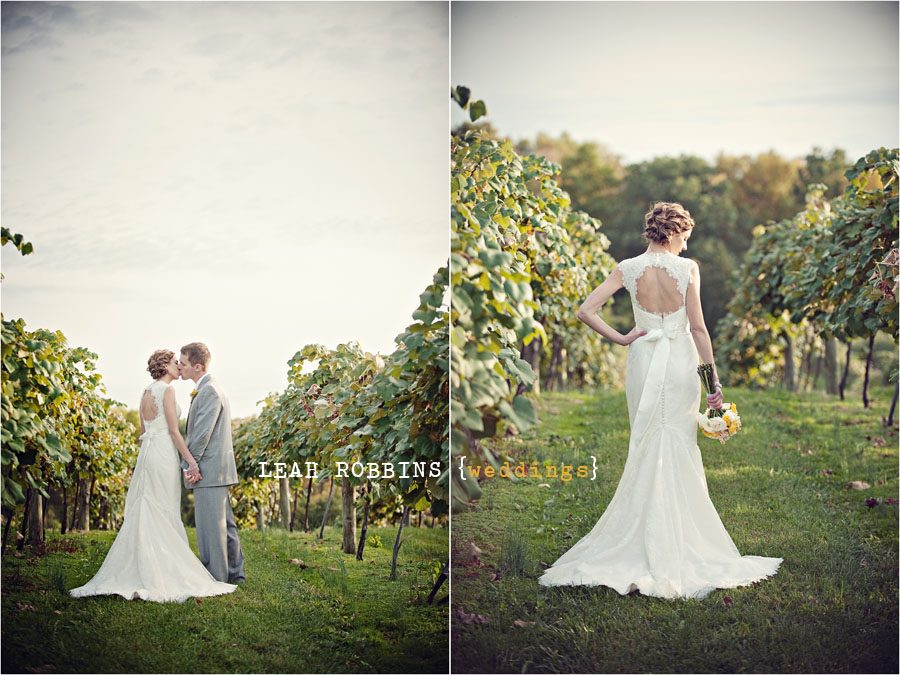 No words can describe Cara's dress other than ROMANTIC.  Her wedding was held at the Ertel Cellars Winery for a laid-back feel, and her choice in dress was spot on.  Just look at the sexy open-back!
When Cara paired her dress with cowboy boots (so cute!!!!), she perfectly blended her romantic lace gown with the down-home feeling she was looking for in her wedding day.
Tomorrow, we will be featuring our favorite DETAILS!  Don't miss it!
Images Credit: Bluebird Photography, Todd Pellowe, Leah Robbins Photography