Posted June 13, 2013
Rachel Gloster joined our team a few months back and we think you will LOVE getting to know her!  Her warm, approachable personality and background in project management and sales make her a perfect fit for viva bella's New Business Development! Most recently, she has worked as a marketing research project manager for Fortune 500 companies focusing on customer satisfaction.  She has a knack for networking, loves meeting new people, and finding out what makes them tick.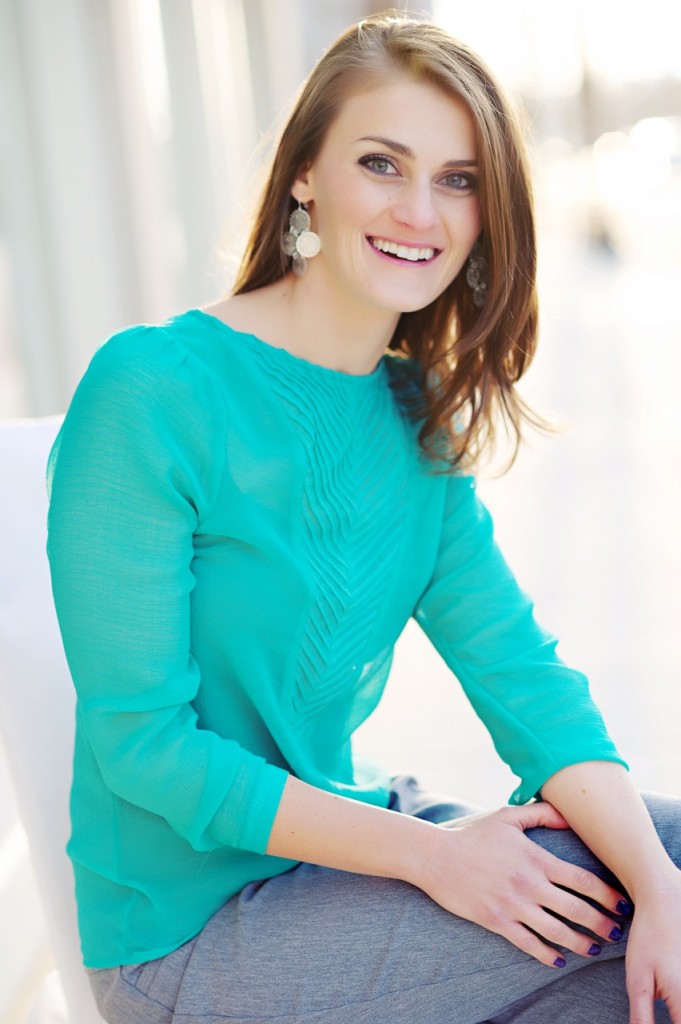 When you aren't working with viva bella, how do you spend your free time?
When not working with viva bella, I love staying active and adventurous!  My husband and I enjoy cycling, salsa dancing, gardening (we have a huge garden this year!), working out, cooking.  I also do a little personal training on the side and I love spending time with my family.  I have 3 sisters and 7 nieces and nephews. My husband and I love to travel and discover new places!  A few of my favorite trips include South Africa, St. Lucia, Bonaire, Puerto Rico and Turks & Caicos!  We are beach and ocean lovers so naturally, we choose places that have amazing scuba diving!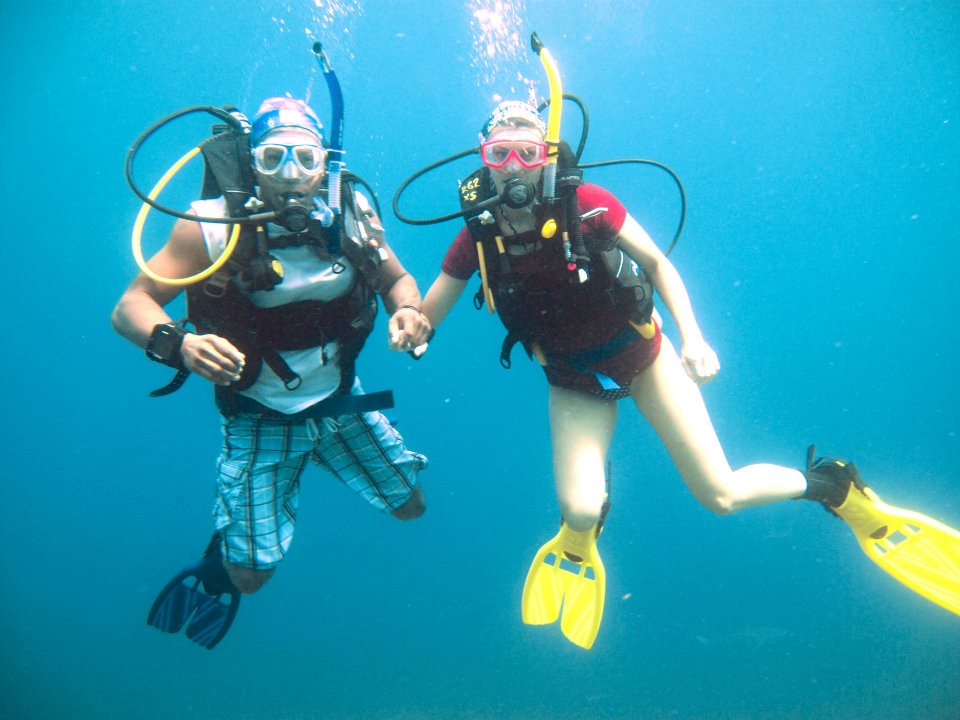 What is the best piece of advice you wish you could give all brides?
Planning a wedding can be crazy, but enjoy the journey!!  The months of planning your wedding will be just as memorable (or maybe more memorable) than the actual wedding day so create good memories and experiences leading up to your wedding.  Just remember that you are marrying the person that is perfect for you, and let the small stuff go.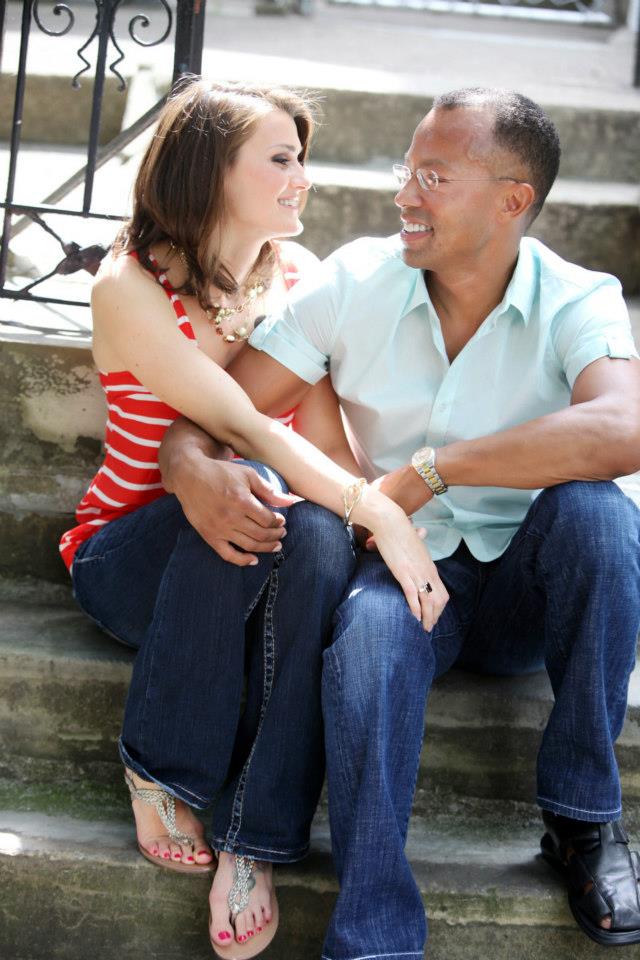 Do you have any pets and/or children?  
I have three beautiful step daughters named Erin, Paige and Sydney.  They really want Hugh and I to get a teacup pig…. so I'll let you know how that goes.  
What is your favorite sports team, food, restaurant, etc?  
I'm not into sports but my hubby is a Bengals fan so I'm a fan by association.  Mostly, I just pick the team with the best looking jerseys. 🙂  We love to try new places but our favorite restaurants include Nada, Boca, Carlo & Johnny and Crave.  I love Mexican inspired foods and I'm a sucker for good sushi! 
What is the hardest part of your job?  
The hardest part of my job is the time spent sitting behind a computer.  I much prefer to be out talking to people, but it's just part of the job!
Favorite Graeter's Ice Cream flavor?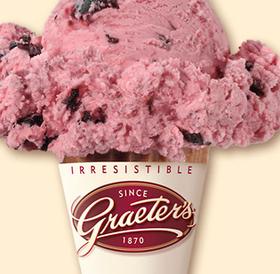 Black Raspberry Chip…. so AMAZING.  I'm lactose intolerant so that helps keep me away from this stuff!  Otherwise, it could get ugly!
Lipstick or Lipgloss?  
Chapstick all the way!  I usually get the kind with a little shimmer so does that count as lipgloss?  I'm addicted to chapstick…
When you get married, or if you were to do it all over again, what is the one thing that would be a MUST at your own wedding?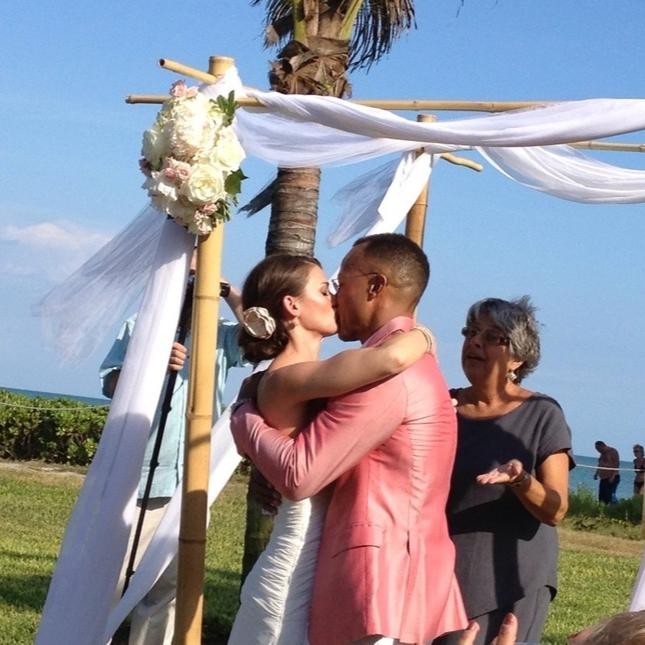 As silly as this may sound being as I work for an event planning company, if I could do it all again though, I would hire a day of WEDDING COORDINATOR! I really should have known better, but I thought since the wedding was so small, I could delegate tasks to a few friends and family and we could just do it ourselves. Everyone did an amazing job with their tasks, but I felt compelled throughout the day to manage a timeline and check details (of course, the planner in me!). I wish I would have had someone from our viva bella team take care of it all so my family could have relaxed. I needed someone who would have been there to keep ME out of the details when I tried to poke my head in! Take it from me – it is worth hiring someone!!!  I learned the hard way to practice what I preach to our clients!
What is your favorite part of working with viva bella?  
My favorite part of working for viva bella is showing photos of past events to prospective clients.  I absolutely love their reactions.  I almost always get wide eyes and a "WOW!".  🙂  I love working for a company that I believe in that does such amazing work.  I simply love what viva bella does and what we stand for.  We have an extremely talented team and I'm honored to be a part of what we are doing!
Contact Rachel (rachel@viva-bella.rndpxl.net) for more information about New Business Development and how we can turn your next corporate event into an engaging experience!