Posted April 12, 2013
Today, we get to share with you two equally gorgeous, but totally different weddings!  Both were recently featured in the news–one, a national wedding blog, and the other a local lifestyle print magazine!
First up: Cara & Josh's romantic vineyard wedding at Ertel Cellars is featured on the Wedding Wire blog!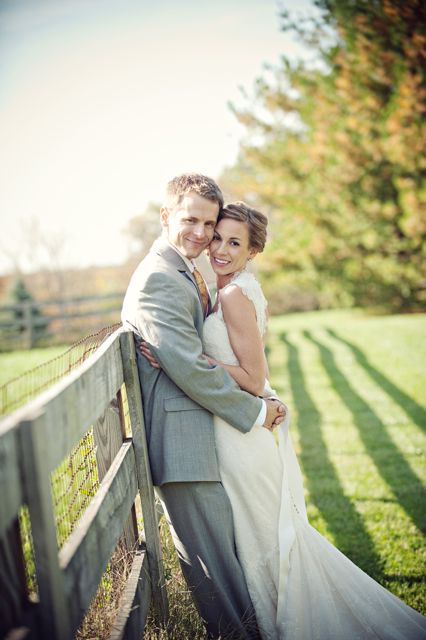 Can't you just feel how in love these two are?!  Cara's dress was one of our favorite elements of this wedding.  I mean, seriously, check out this sexy back!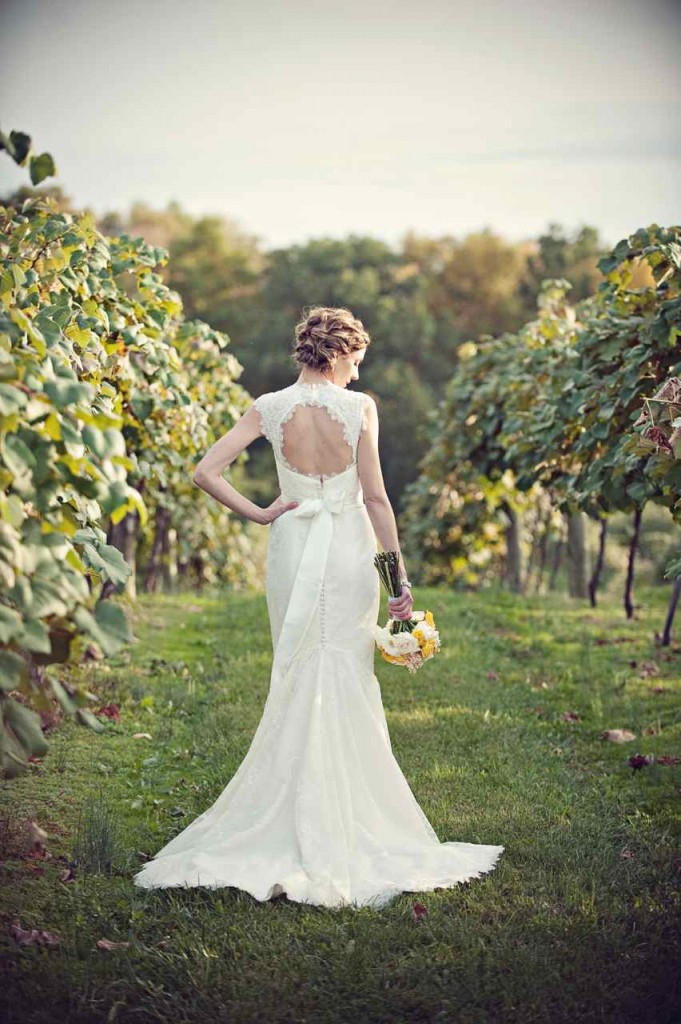 The bridesmaids' bright yellow flowers were so cheery against the graphite gray dresses!  We just love how the light among the vines is reflected yellow onto the leaves…what a beautiful backdrop for fun bridesmaid shots!  Cara also wore cowboy boots (adorbs) with her "something blue" socks peeking out.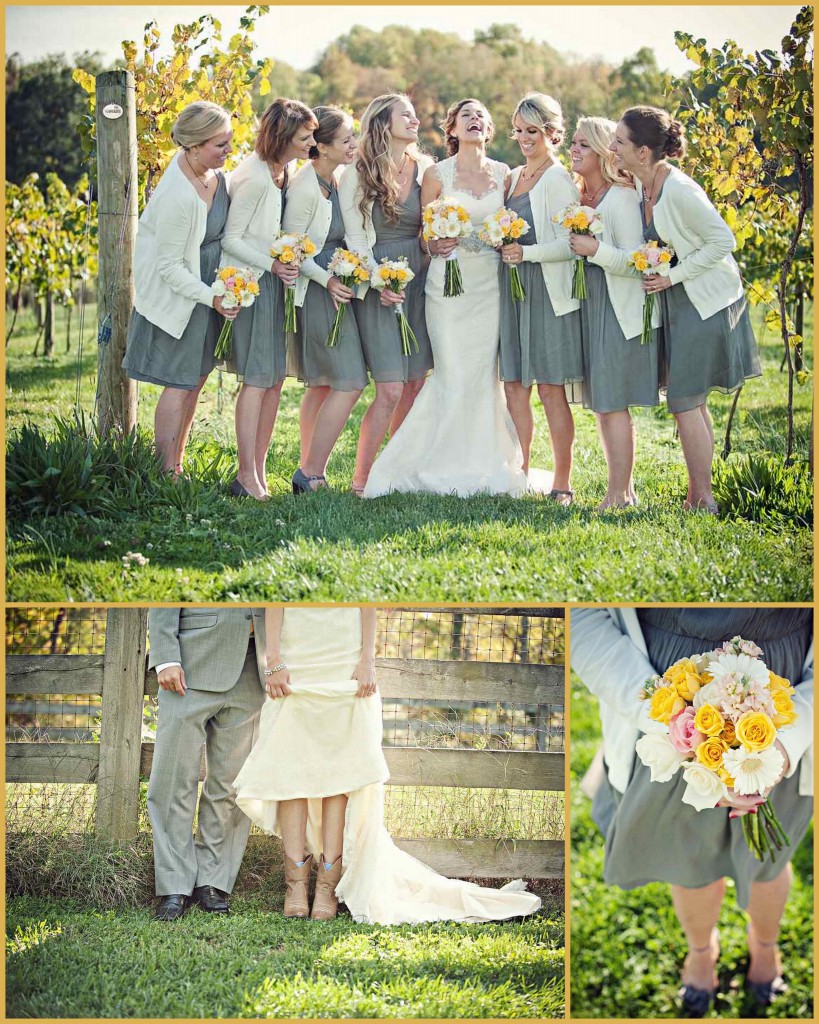 For the reception decor, Cara wanted vintage, rustic elements with burlap runners and black lanterns. Then, she playfully combined them with modern yellow chevron fabrics.  Who isn't in love with chevron right now?!  We also loved the wine glasses as escort cards and favors…perfect for a vineyard wedding!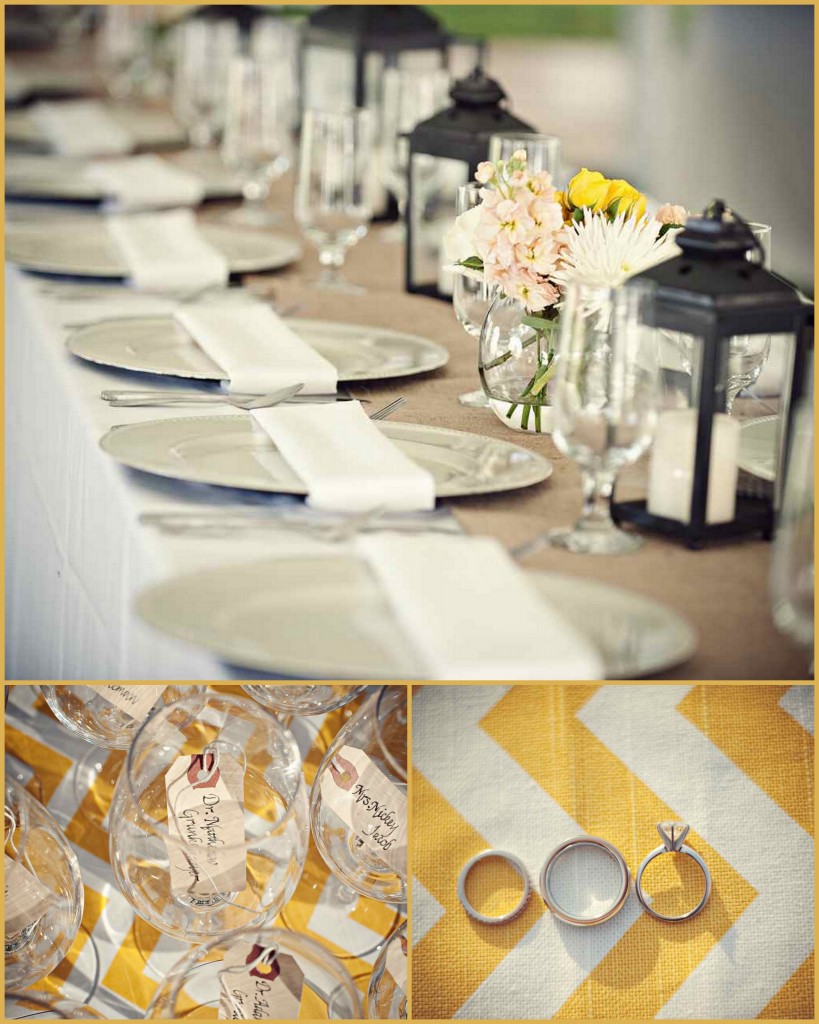 Cara shared with Wedding Wire one of the most memorable moments of her wedding day: "Right after the ceremony our wedding planner handed me a glass of wine and my husband a beer and we walked to the front of the vineyard to take some final pictures. We had a brief moment alone, newly married and it was wonderful."
Way to go, Hanna!  We think little moments like this are so very special for the bride and groom–making sure they have a little couple time!  This day is all about them!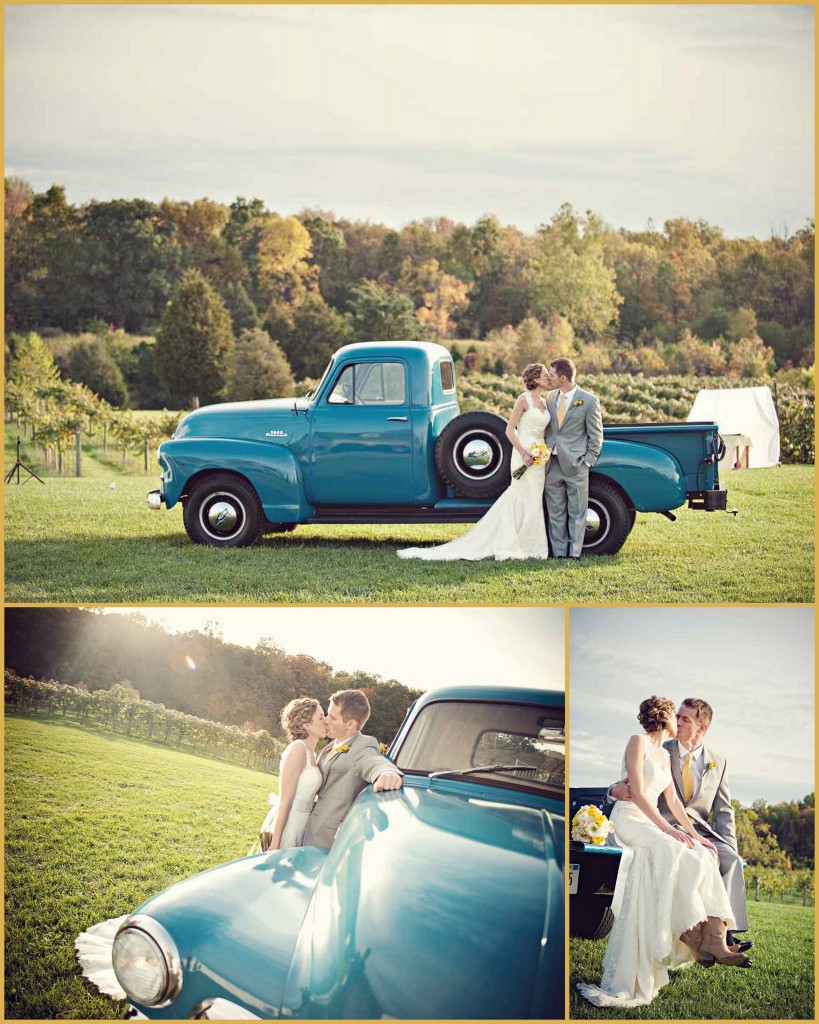 When they slipped away after the ceremony, Cara & Josh took these fun pictures with a bright blue antique truck.  Beautiful colors, setting sun, and KISSING.  Lots and lots of kissing!  😉
See more images on our Real Wedding: Rustic Romance pin board–including a candy & popcorn bar and an awesome Cincinnati Bengals "Who Dey" grooms cake!
Just this past week, Jennifer & Jeremy's "Pretty in Plum" wedding was featured by Venue Magazine!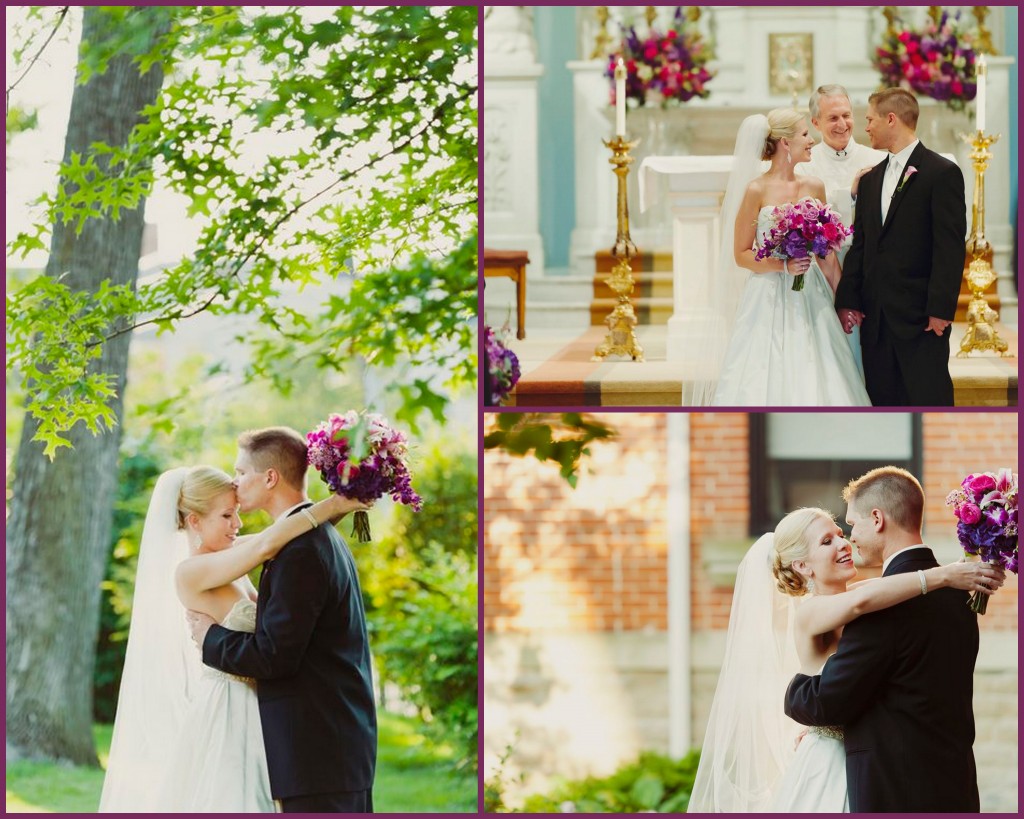 Oh, we just love the images above.  The look on Jennifer's face says it all!  So happy…and so in love!
The Drees Pavilion was just right for this reception, the bridge and cityscape background is really great for gorgeous sunset pictures. The bridesmaids' full-length pewter gowns were so sophisticated and beautiful, especially against the pops of purple, plum, and deep pinks.  And, how cute are those junior bridesmaids? So sweet.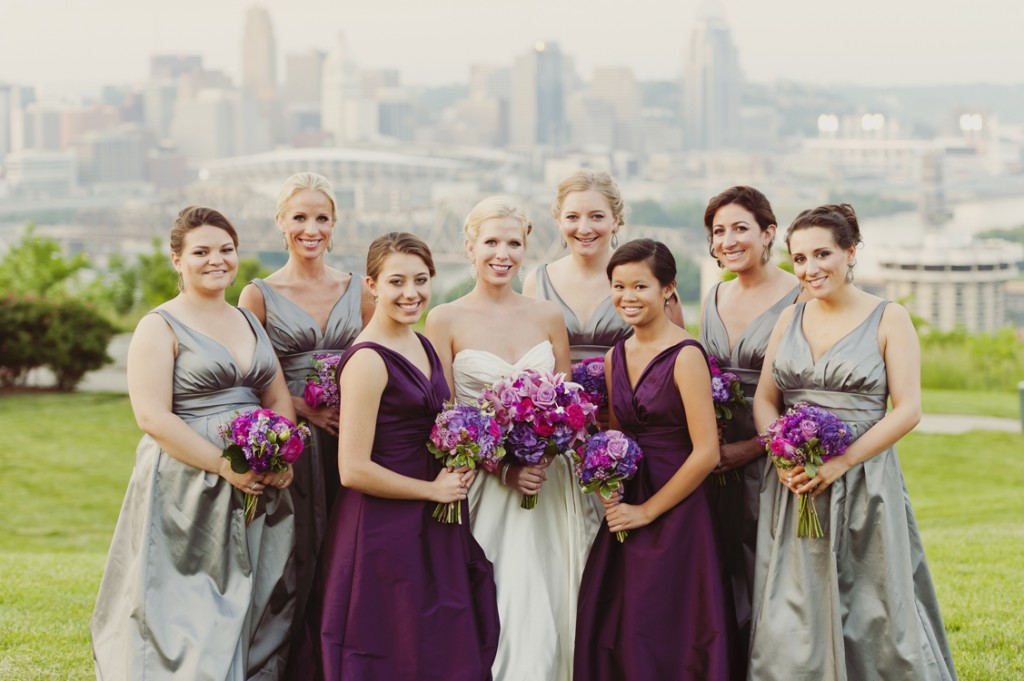 Speaking of the cityscape backdrop…as the Maid of Honor gave her toast, fireworks went off in the background!!!  Not a part of our planning, but hey, the timing was just right and it looked amazing!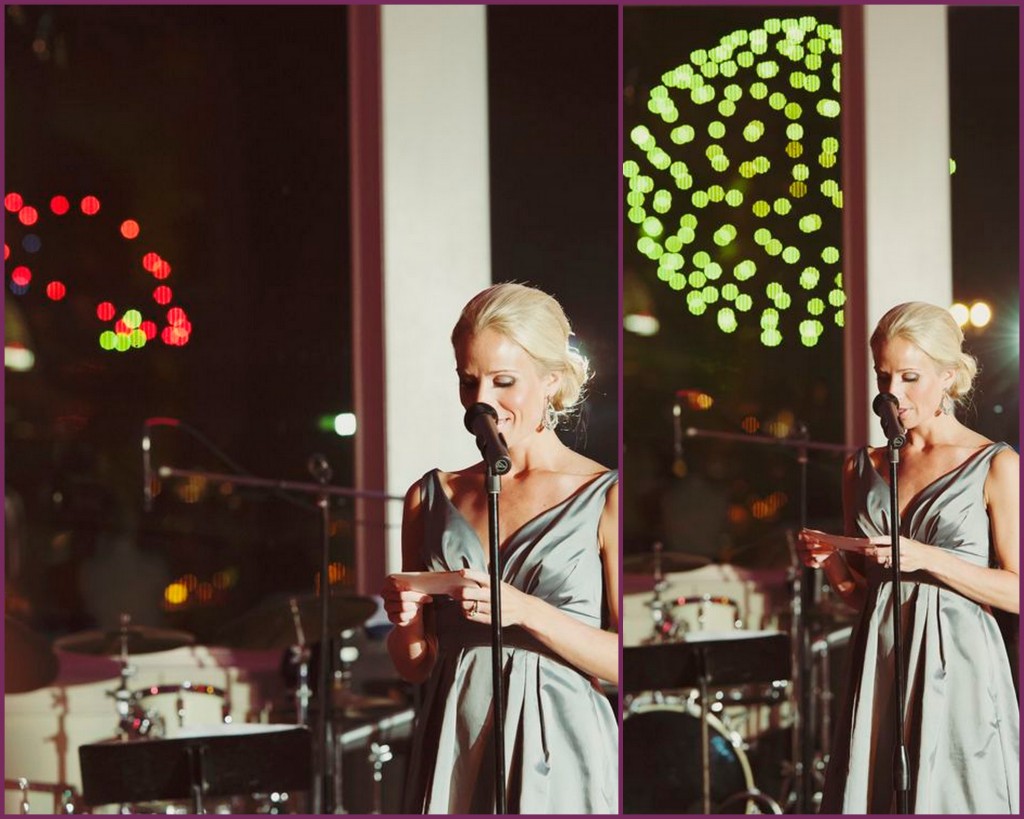 Choosing linens with Jennifer was so fun!  She wanted deep purple and shimmery silver, so we did alternating tables–square with pewter gray and round with eggplant.  One of our favorite details was the silver chain table cap by La Tavola above for the head table.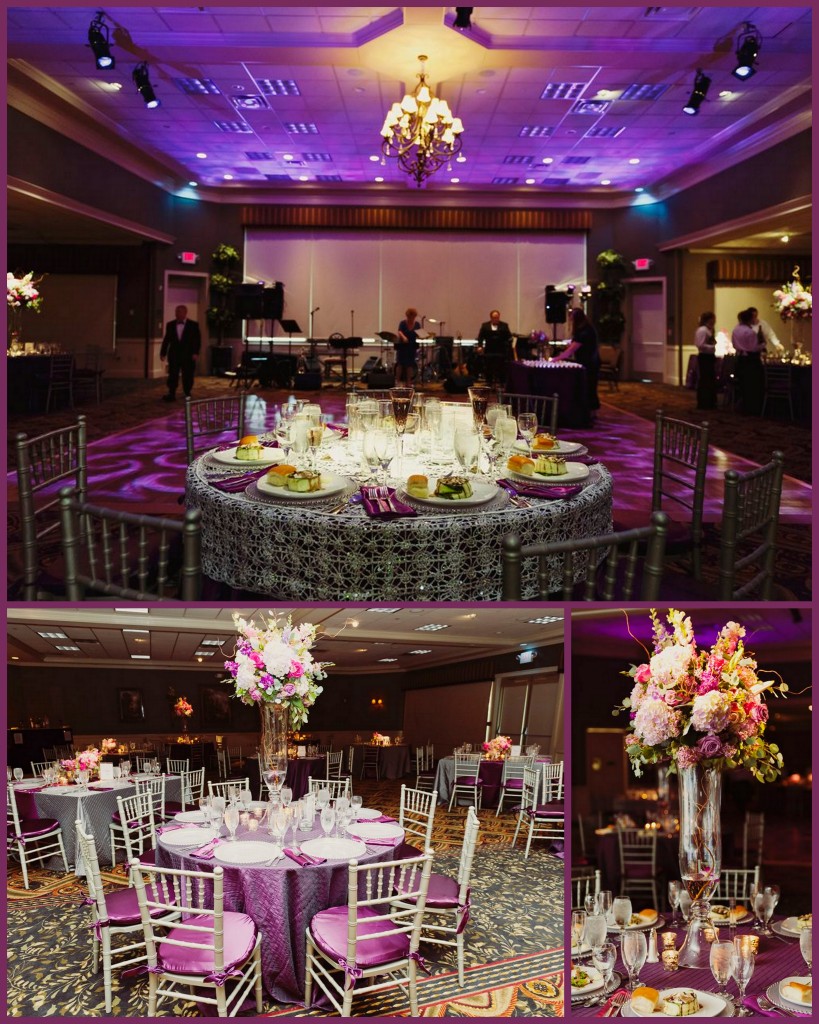 Jennifer chose a simply beautiful white wedding cake, and our friends at Yellow Canary created a sweet cascade of flowers. And, of course, we have to mention the La Tavola linen in plum New York sequin on the cake table! 😉
Goodwin Lighting made the dance floor light up with purple-y swirls–everyone wanted to get out there!  Another one of our favorite elements of this night, was the Same Day Edit video by Steve Zugelter and his Studio Z Films crew.  It was amazing!  Seeing Jennifer and Jeremy sit and reflect on their day and really be in the moment–what a treasure!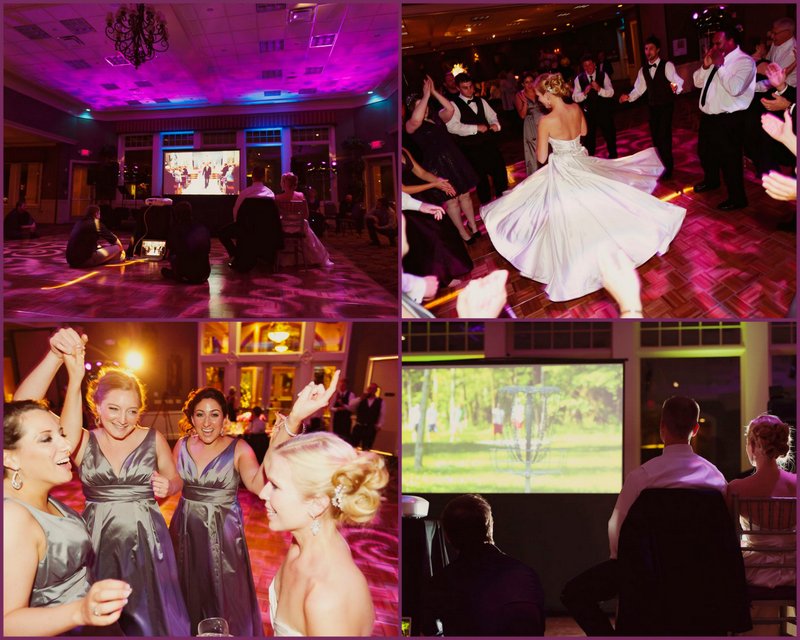 Jennifer told Venue Magazine, "I could not have asked for a better wedding!"
See more images on our Real Wedding: Pretty in Plum pin board–including Jennifer's killer Jimmy Choos, her mom's amazing black MOB dress, and fun bridesmaids gifts!