Posted January 29, 2013
 We had the privilege to be a part of many corporate events last year, so we are starting a little blog series here to share them with you!  The viva bell team loves working with our corporate clients.  We get such a thrill from "pumping up the volume" on these events!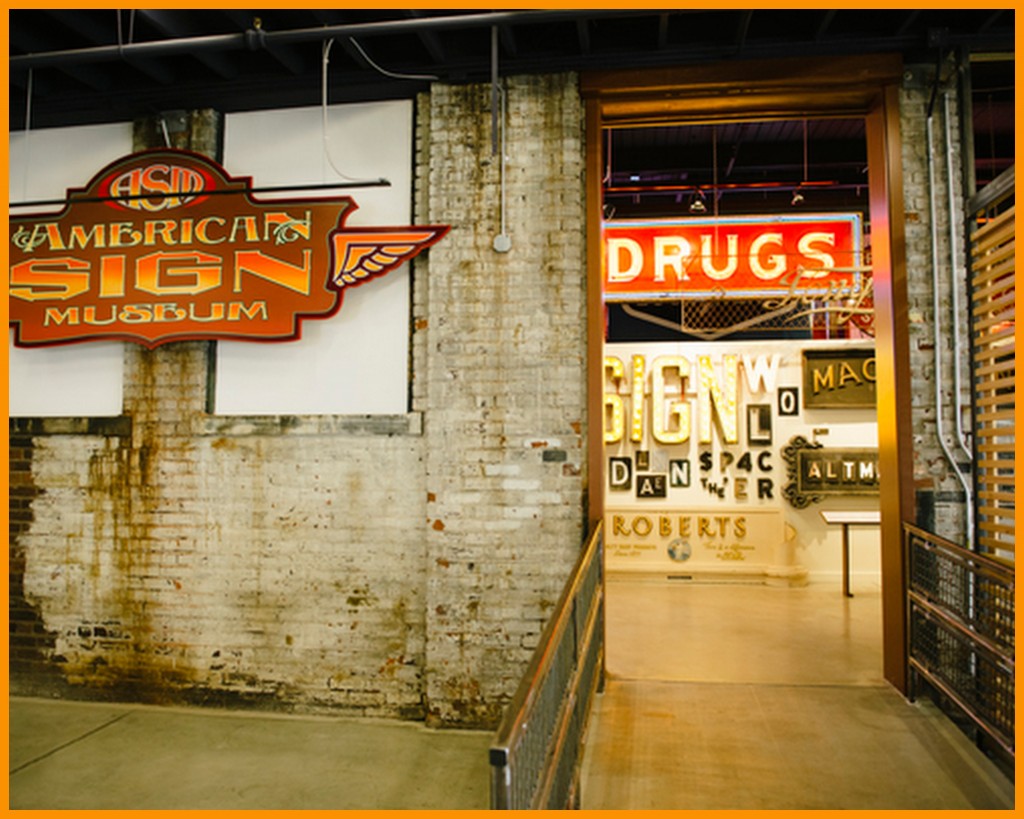 The American Sign Museum was the perfect venue for what our client requested…a blend of old and new.  Have you ever been to The American Sign Museum?  It's amazing!  We were blown away by the colors, textures, and lighting already in place.  Because the furniture and chairs were modern and with simple lines, we brought in the retro with printed and textured linens.  The florals from Yellow Canary also had fun retro vases.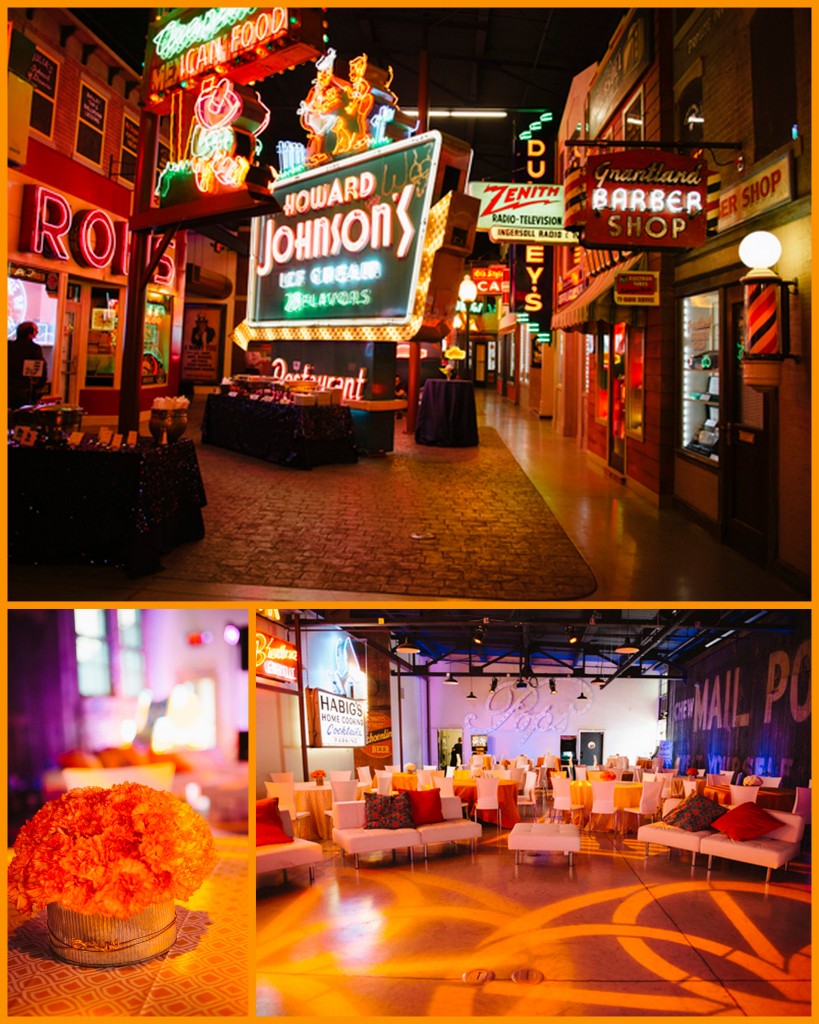 Many eyes lit up when they saw that we brought in classic arcade games from Walton's Games.  PacMan anyone?
So, where does the "to Modern" part of the party come in?  Social Media!  We created an interactive Twitter scavenger hunt during the cocktail hour.  Attendees formed teams and began following a specifically created twitter account.  Then, when the cocktail hour started, we tweeted out clues to certain signs within the museum.  Once they found a sign matching the clue they replied to the tweet with a picture of themselves with the sign.  REALLY fun!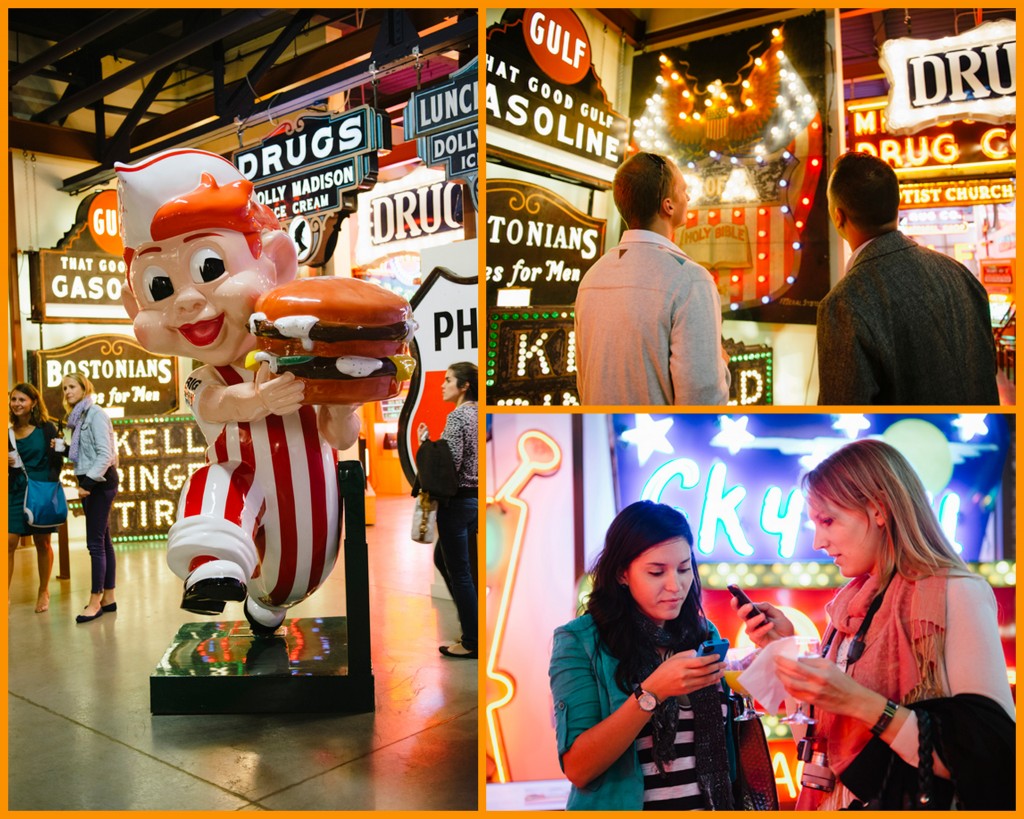 Everyone was scurrying around the museum taking pictures and helping each other out!  The first person to tweet all six clues won a new iPad!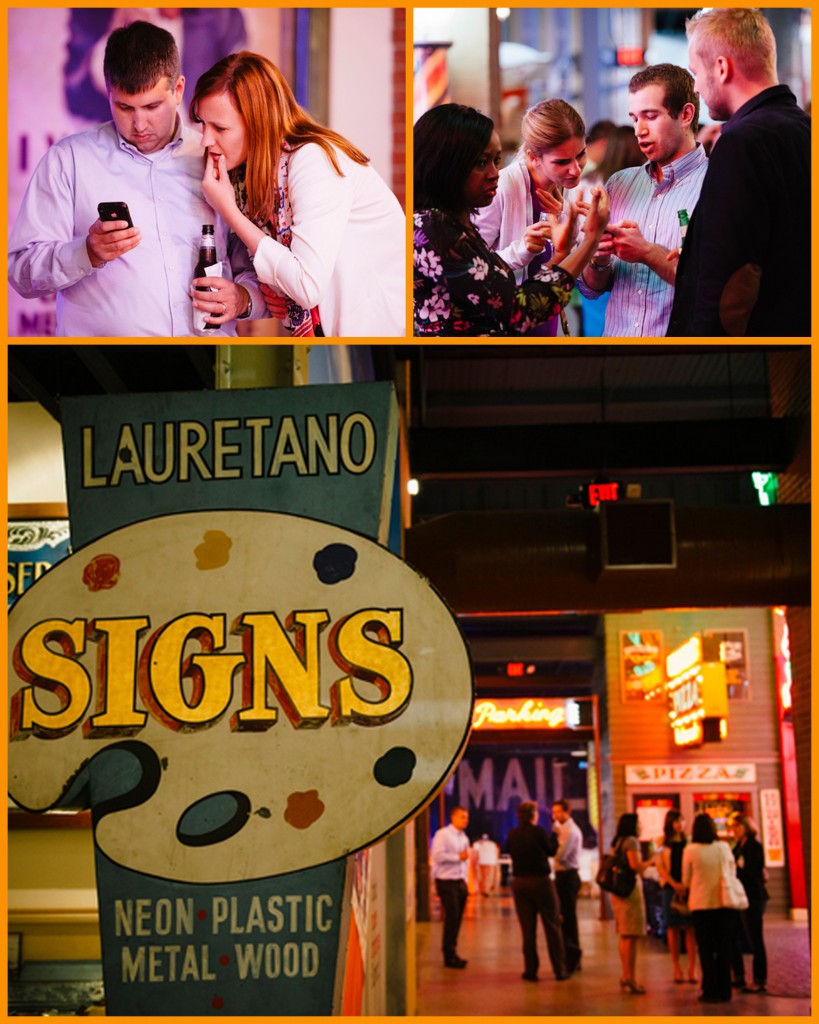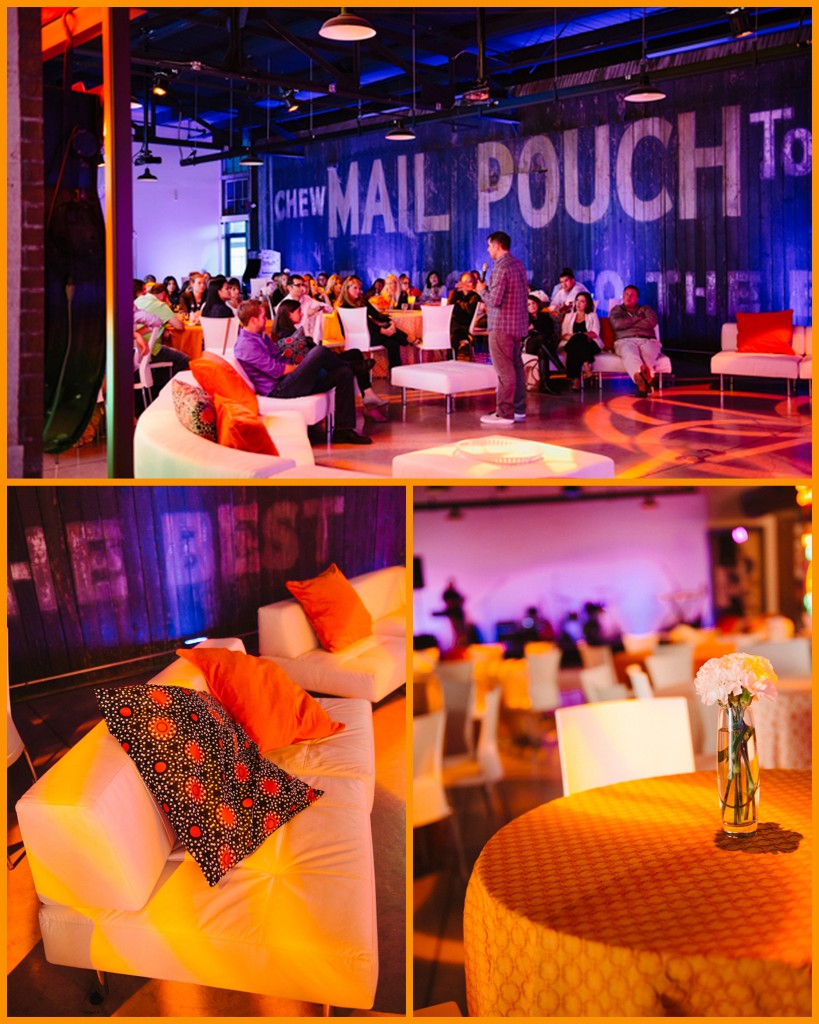 After the presentation, guests enjoyed dinner and dessert bars by Funky's Catering.  All of the foods were modern takes on retro classics, like pigs-in-a-blanket made with braised short ribs and brioche.  Our favorite thing (besides the neon signs reflecting in the fantastic La Tavola Midnight blue sequin linens!!!) were the delicious frozen whoopie pies!  Handmade in fun flavors like chocolate cookies with goat cheese ice cream–the retro to modern whoopie pies were a big hit!  Two signature drinks were served, the "Old Fashioned" and the "Re-Fashioned", an updated take on the classic whiskey cocktail.
After dinner, Stays in Vegas Band got the dancing going and they played everything from classic rock to current pop songs.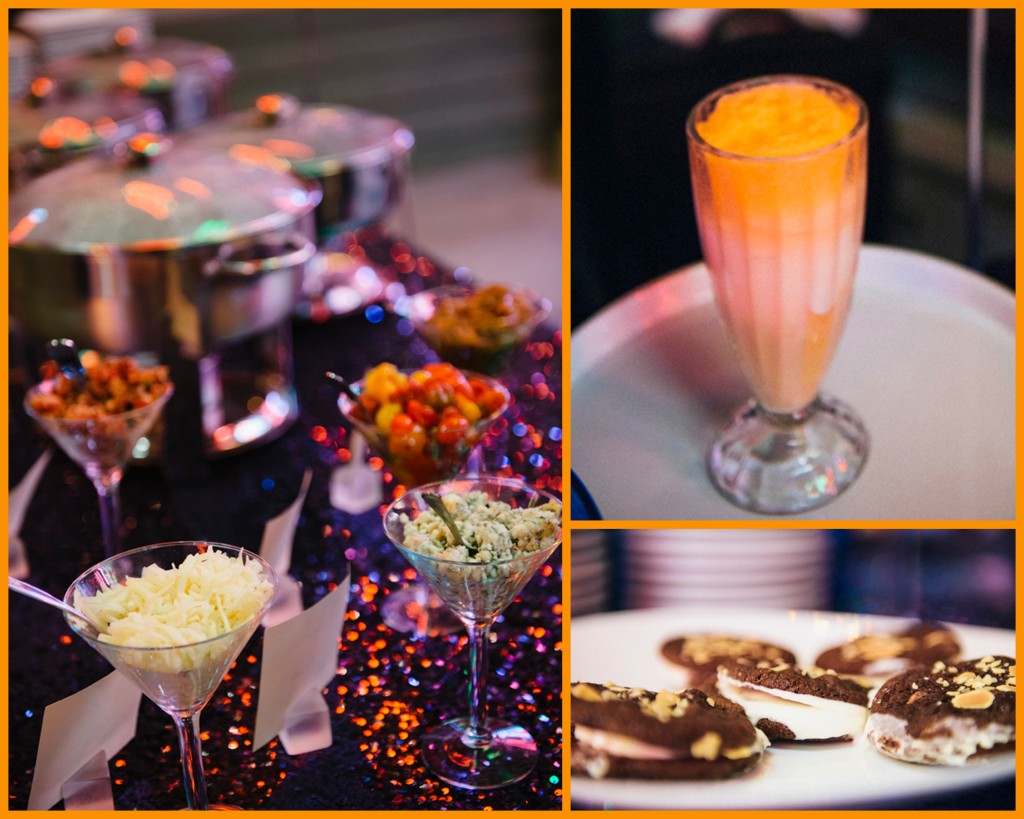 See more about viva bella's corporate events on our Pinterest page!
Photography: Belle & Blanc, Rentals: CORT, All Occasions Rentals, Lighting: Goodwin Lighting