Posted July 1, 2015
It's officially summer which means the 2015 Matson Money Investor Symposium is just around the corner. I cannot believe it's been a year since last year's AMAZING country fair welcome reception and Darius Rucker concert! Here's a little look-back to the 2014 Matson Money Investor Symposium! Funnel cakes anyone?
Maston Money challenged us to plan their first annual Investor Symposium in our very own backyard of downtown Cincinnati. Challenge accepted! We love working with Matson Money because they always produce awesome, engaging events. It's so fun to be part of!
Thrilled to use our expertise of our beloved city and inspired by Matson Money, the Viva Bella team collaborated, dreamed, planned, and executed a three-day conference themed Reclaiming Your American Dream: Past, Present and Future held at the Horseshoe Casino (their largest event-to-date!).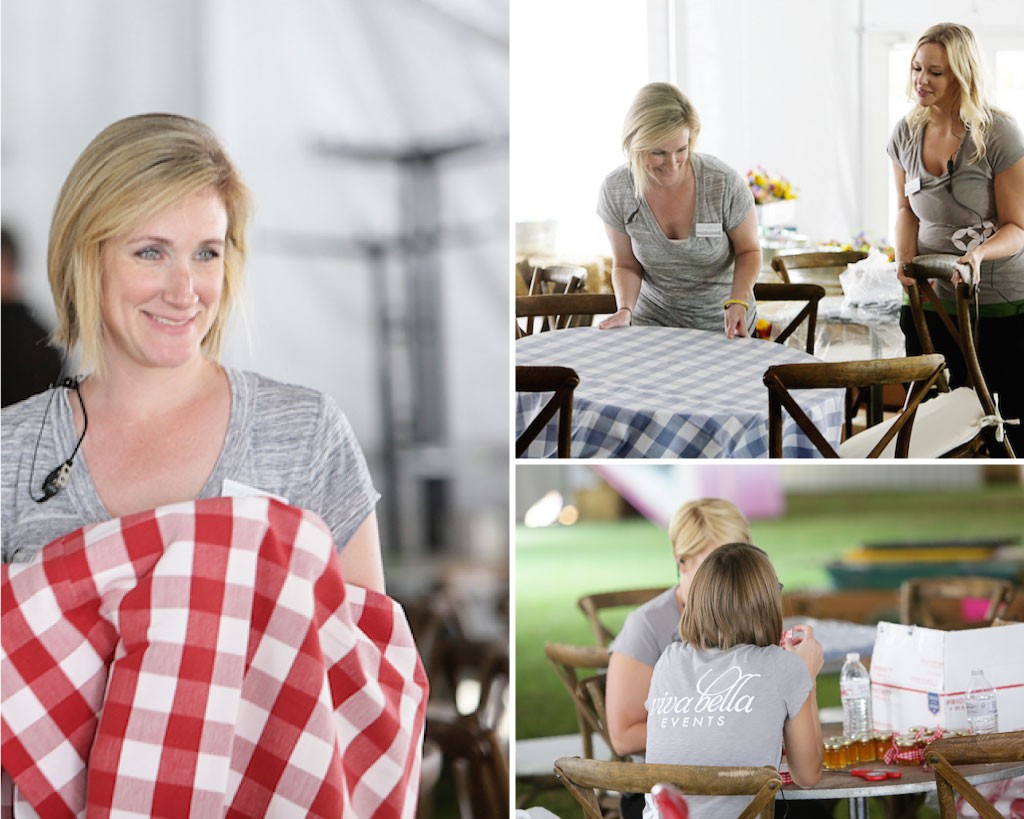 Kicking off the magical three-day conference was an elaborate, outdoor country-style Matson County Fair Welcome Reception that transported guests straight into down-home rural America. Yee-haw!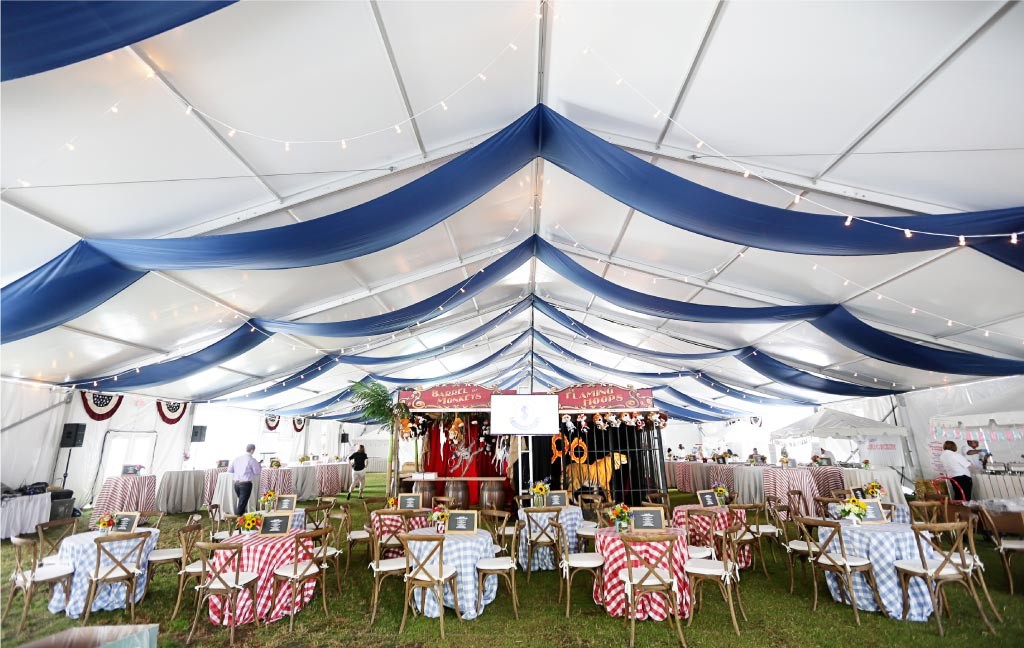 The smell of funnel cakes and caramel corn wafted through the air, cotton candy bags swayed in the wind, custom-designed carnival games with oversized stuffed animal prizes lined the striped carnival tent, and a braid bar country-fied the female crowd!
There was folky music, hay-lined floors, strolling talent, checkered linens, wildflowers, and a vintage working tractor as a prop and photo op. Guests were filled to the brim with nostalgia and fun, and so were we!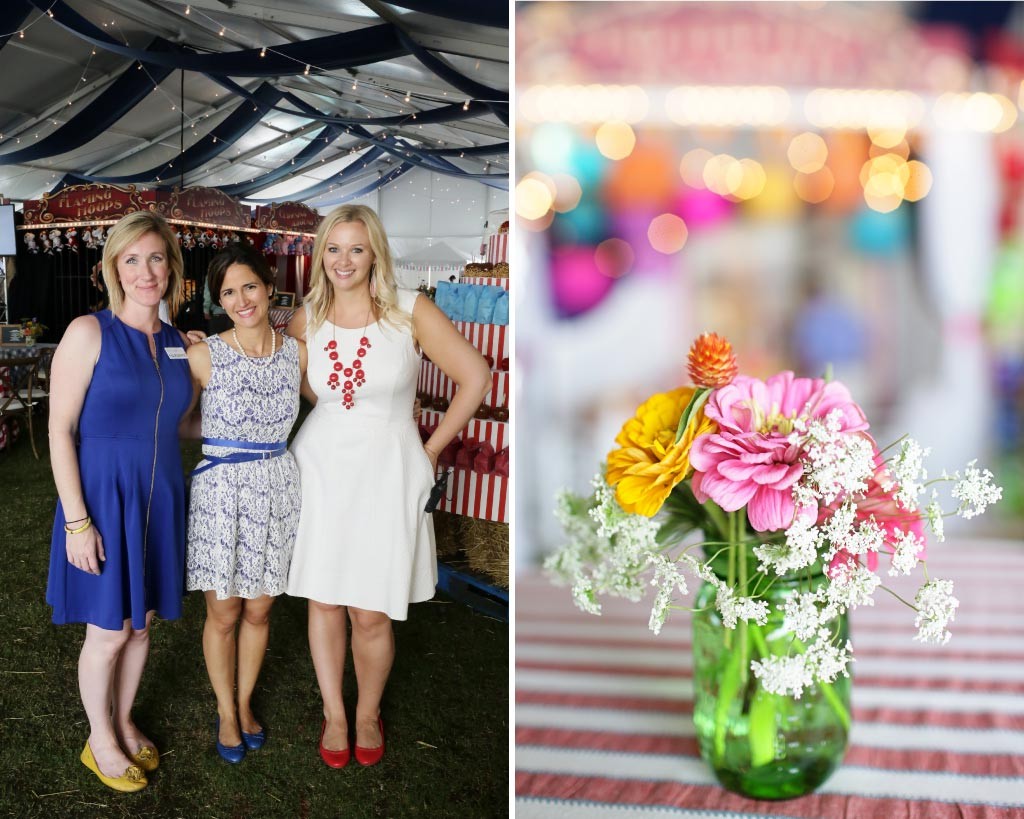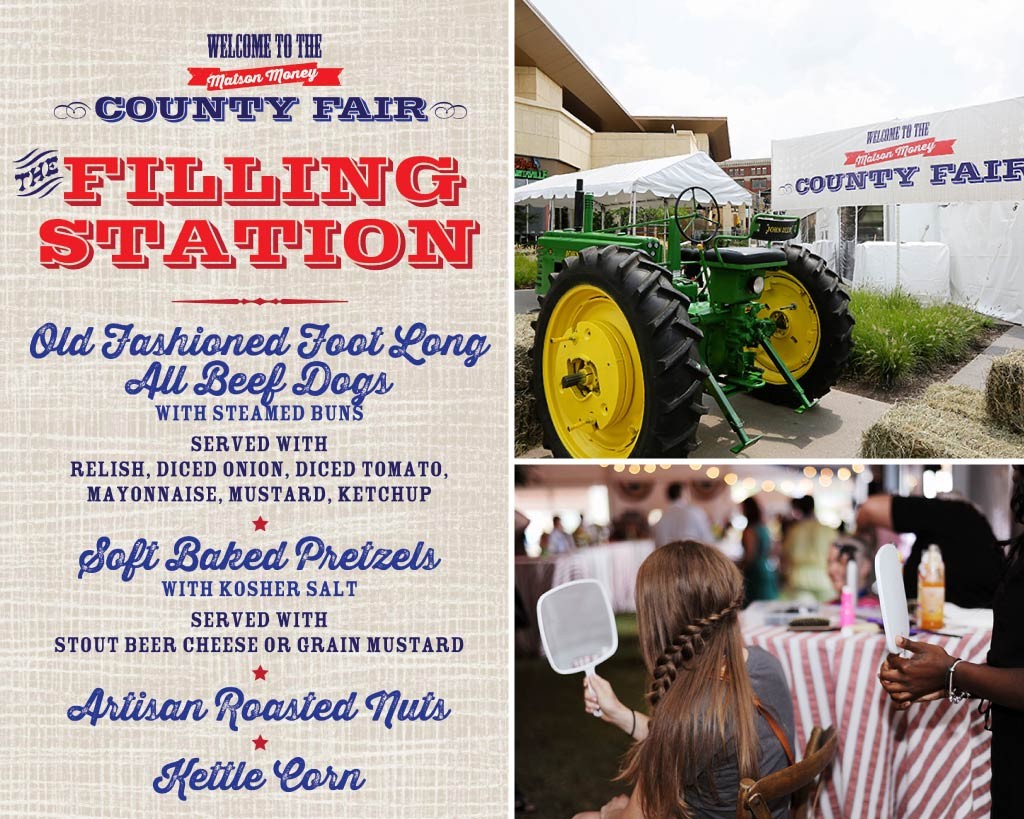 To top off the outrageous evening, a private performance by the L.A.-based Red Hot Band, and electrifying concert by country superstar Darius Rucker followed. It's safe to say Darius Rucker gained a few more superfans that night—the Viva Bella team included—what a blast!
Not to be forgotten, a clear winner for favorite moment, was when Matson Money's CEO presented a donation check to the Dragonfly Foundation, a charity focused on providing comfort to families with children hospitalized with cancer. Children from the foundation came on stage to accept the check—emotional and touching, pulling at the heart strings of each and every attendee.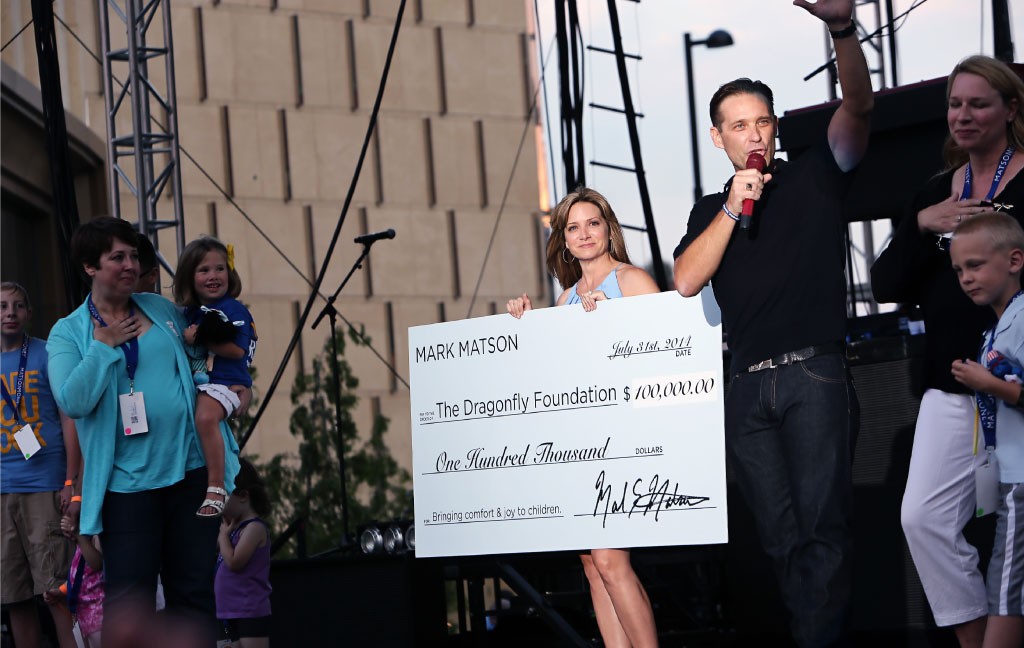 Though the welcome reception seemed like an entire event in itself, we still had a ton more work ahead of us. Over the course of the next few days, we completely transformed the casino's ballroom based on the theme-of-the-day. The Present Day set showcased huge photographs of a happy family, an airplane, life-size props of a basketball hoop, doghouse, a John Deere riding lawnmower, even an actual convertible car. The Future set was designed to appear high tech and digital and featured giant screens, lit orbs, a rolling stock ticker, and a replica Iron Man, dubbed "The Matson Money Machine."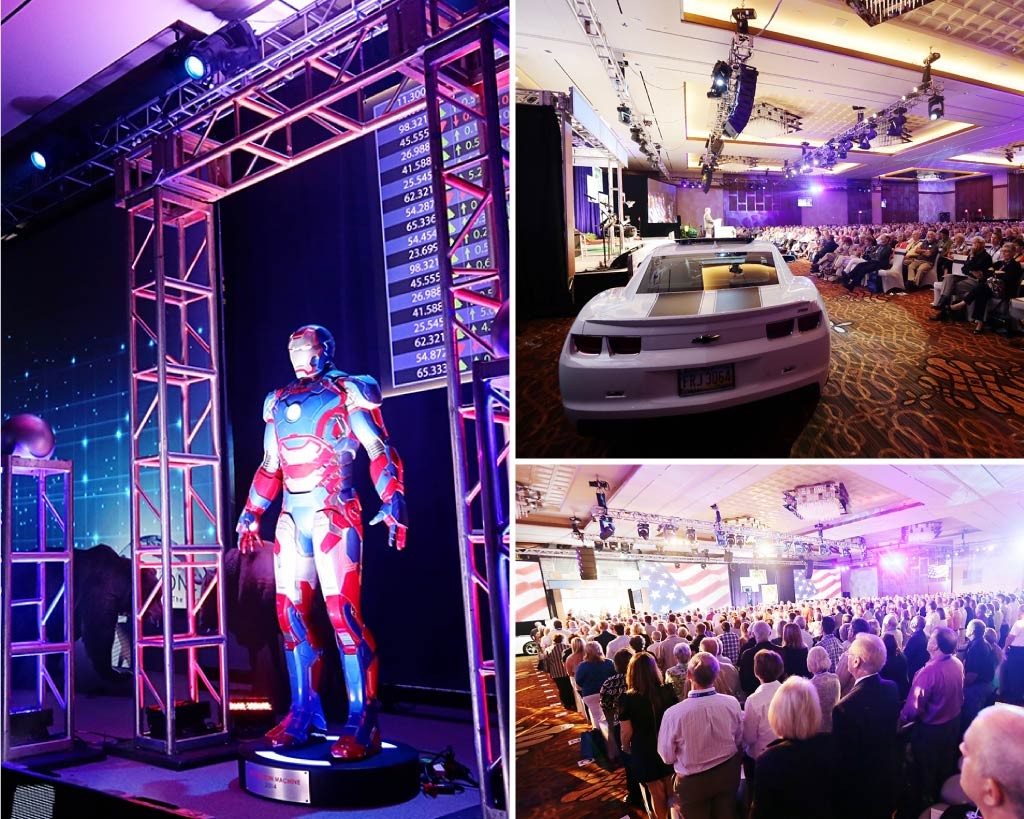 As a final exclamation point to the weekend, the Red Hot Band performed "God Bless America" as red white, and blue confetti rained over the crowd. We'd like to think it was the perfect conference send-off!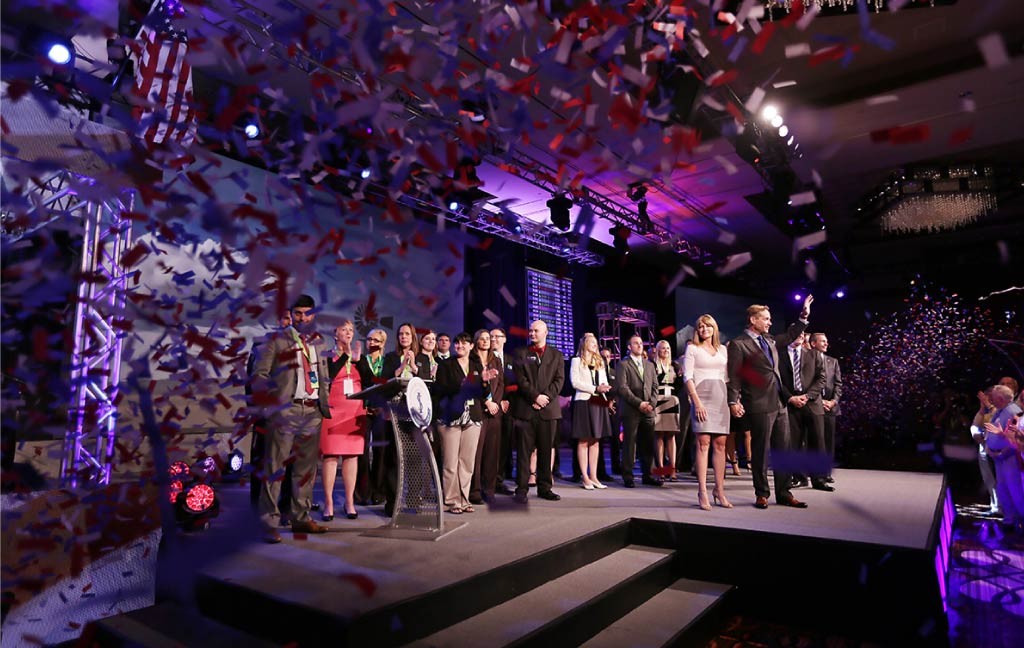 The event was an enormous undertaking and took an extreme amount of collaborating with our client, designing, thinking and re-thinking. A challenge that was totally worth it. With 100% effort from our team and the work of our amazing creative partners, this event became a favorite of the year. And yes, we're still thankful for those clear blue skies we had all weekend long.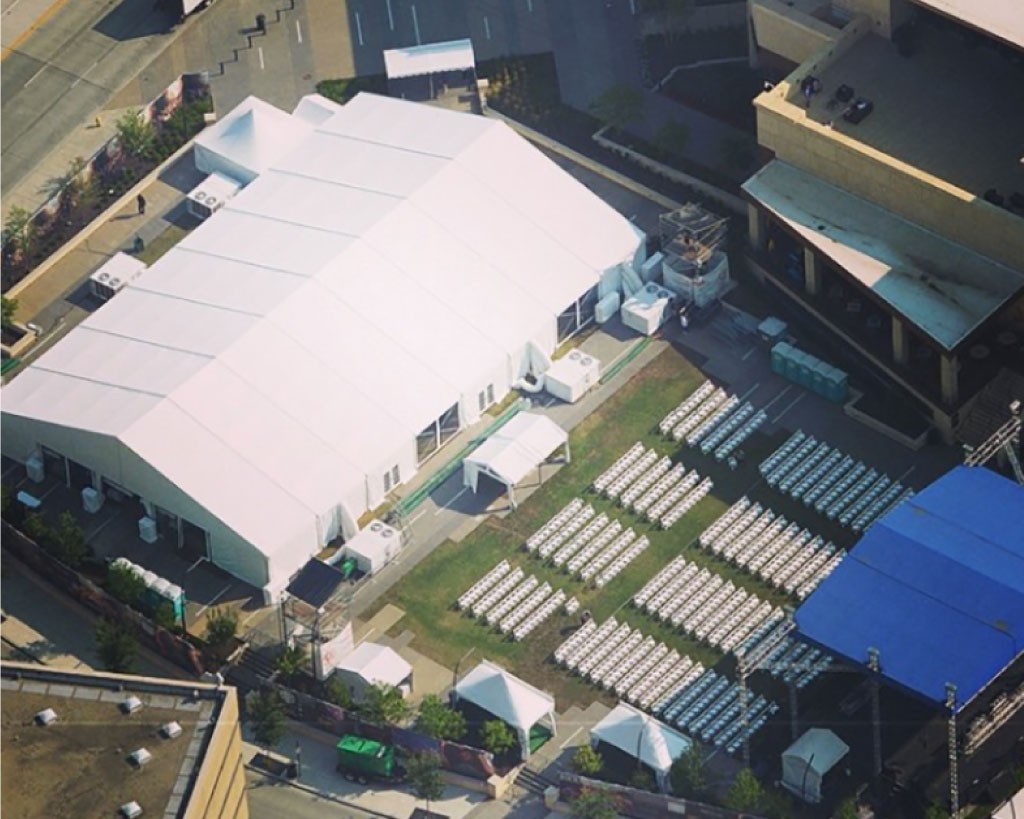 Creative Partners: All Occasions Event Rental | Iacono Productions | Ambience Events | Yellow Canary | Loon + Co.| BLOWN | Photography: Tine Hofmann